Mary Wilson: Wife of former Labour leader Harold reaches her century
We wish her a happy birthday, and thank her for her quietly dignified contribution to our national life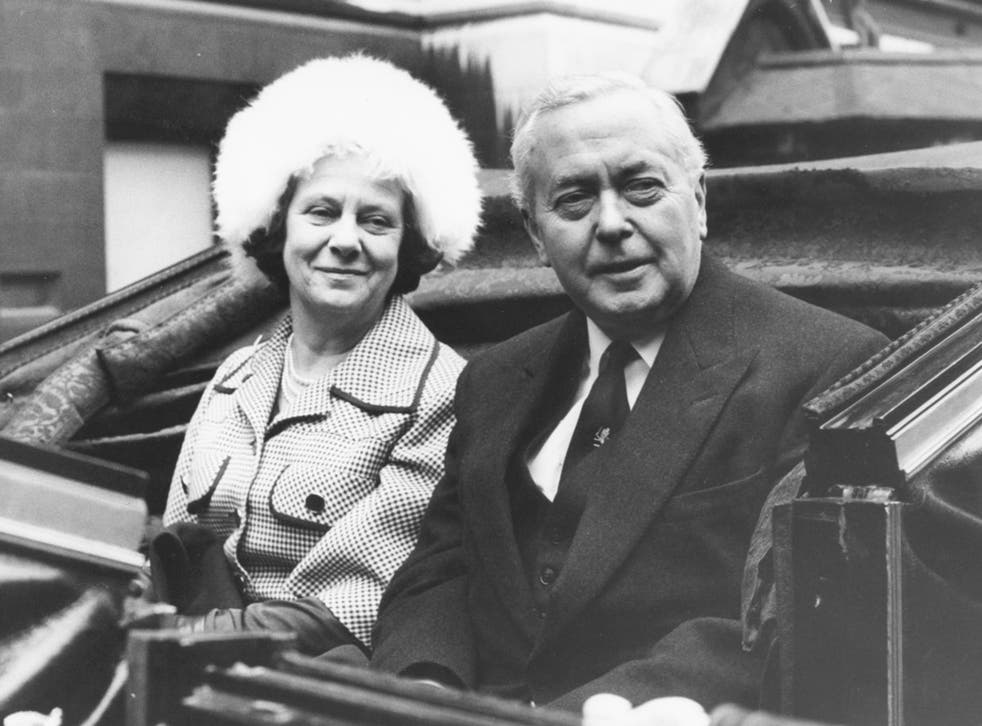 It was said that Mary Wilson always expected to be the wife of an Oxford don, rather than, as it turned out, having to endure the media spotlight as the spouse of a prime minister, and sometimes a highly unpopular one too. Still, the Mary Baldwin who married Harold Wilson in 1940 has certainly had a long life, much of it given selflessly to public service.
We can only assume that it was not all bad, though her studied silence and low profile ensured her own views on politics, her marriage and husband remained firmly private. She confined herself to the publication of two volumes of poetry (admired by her friend, Sir John Betjeman, who wrote a touching poem about a visit they planned to her birthplace, Diss in Norfolk).
As PM, Wilson had a difficult time holding country and party together in times that were, in many ways, much harder than today. He was little thanked at the time, and his reputation has yet to recover. Yet David Cameron is about to pull off exactly the same trick with a renegotiation on membership of Europe, and subsequent referendum, as Wilson did in 1975.
Later in life Mrs Wilson looked after an increasingly frail husband, his once prodigious memory diminished. The Wilsons, in sharp contrast to some of their successors, profited little from their time in Downing Street, and lived relatively modestly throughout their lives. So we wish her a happy birthday, and thank her for her quietly dignified contribution to our national life.
Register for free to continue reading
Registration is a free and easy way to support our truly independent journalism
By registering, you will also enjoy limited access to Premium articles, exclusive newsletters, commenting, and virtual events with our leading journalists
Already have an account? sign in
Register for free to continue reading
Registration is a free and easy way to support our truly independent journalism
By registering, you will also enjoy limited access to Premium articles, exclusive newsletters, commenting, and virtual events with our leading journalists
Already have an account? sign in
Join our new commenting forum
Join thought-provoking conversations, follow other Independent readers and see their replies