In the memoirs of Wallis Simpson we find a terrible echo of the treatment of Meghan
The irresistible royal storyline of two brothers, and their respective wives, bickering and feuding over their roles, titles, money and public profiles, is repeating itself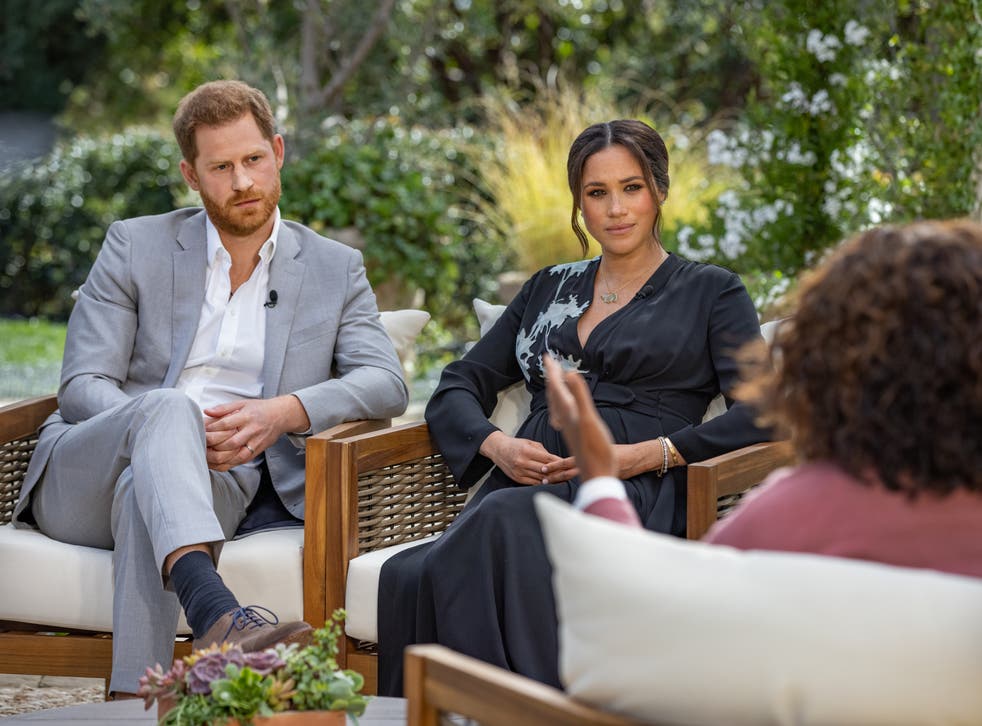 To borrow a phrase, it seems that Megxit means Megxit. The notion that Harry and Meghan could function as semi-detached royals in semi-exile was always far fetched, as is becoming increasingly apparent.
It is also inevitable that their alienation from Britain and from their respective families is becoming more and more complete. As has been noted a good deal in recent months, the institutional schism has exacerbated personal tensions. And, as is so often the case, there are precedents.
The last time an American divorcee "stole" a dashing British prince, it was Wallis Warfield Simpson's love affair with Prince Edward, soon to become, briefly, King Edward VIII, who reigned for a few months in 1936, before departing for a life in exile.
As the legend went, he gave up the throne to marry the woman he loved. Not that exile was exactly what was planned. When he abdicated, he indicated that he would leave public life and leave his brother, now King George VI, to get on with things. The former king, a practically unprecedented phenomenon, became Duke of Windsor.
What he hoped for was a return, after a short period of adjustment, to the relatively carefree life of fun and light ceremonial duties he had enjoyed as Prince of Wales, but this time round with his wife at his side. He, and she, wanted the privileges and perks of royal status, but not so much the burdens of kingship, and with control over how they ran their show.
The Windsors, like the Sussexes, were to be disappointed. The irresistible royal storyline of two brothers, and their respective wives, bickering and feuding over their roles, titles, money and public profiles, is repeating itself.
There was no equivalent of Oprah Winfrey back in the old days, but there is a terrible echo of the treatment of Meghan that we find in the now-forgotten memoirs of Wallis, Duchess of Windsor.
The Heart has its Reasons, published in 1955, was a ghost-written account of her life, and historians have discounted its reliability, which seems fair enough. It was there to put forward her side of the story of the "romance of the century", and one purpose was to make money – about £40,000, or roughly £1m in today's money.
Yet, like the Duke's own memoir published a few years previously (and the only autobiography ever by a British monarch), there's no reason to think that it's entirely lies. Certain passages have a remarkable resonance with today. Talking of her husband's estrangement, she uses striking phrases, such as "there is something steely and inhuman in the monarchical principle", a phrase you can imagine the Duchess of Sussex uttering.
Wallis went on: "In various pointed ways, [he] was made to realise that a velvet and ermine curtain was going down on his past. To be sure, he could not reasonably have expected to save much of what might have been; in his farewell broadcast to the British people he had announced his intention of withdrawing from public life, and he had readily assured his brother that there would never be conflict between them.
"Above everything else he was a Britisher; his hope was to return one day with me to Britain and to make a new home, and to help his brother in any way he could. Little by little, it was made evident that he could never resume his place in the family circle."
A little like Harry, maybe, the ex-king was a great Americophile. He generally disliked foreigners, but thought Americans didn't count as such, enjoyed his many visits there, replaced the royal Daimler with a Buick, and was an enthusiast for central heating, another American wonder, in the draughty old royal residences. However, he was also homesick for England when they eventually settled in France, and you wonder if Harry, too, might ever want to come home, if only because that is the only practical way he could perform certain royal duties.
Take also the Meghan-style feelings of persecution Wallis felt at the constant press attention, and the scorn and resentment she provoked in sections of the public. Twitter may be new, but hatred and misogyny are not. As she wrote: "Nothing shook me so much or hurt me more than the discovery of the scorn, even hatred, that many felt for me. From strangers all over the world, and even Britain, came warming letters of sympathy. But these were in the minority. The most abusive, oddly enough, came from Canadians, from English people residing in the United States, and from Americans of British birth or connections.
"With my breakfast would come two or three trays heaped high with the day's delivery. It is no exaggeration to say that my world went to pieces every morning on a tray. Everything I stood for was condemned [...] The vocabulary of vilification and abuse is a good deal more extensive than I had until then supposed; there can be few expletives applicable to my sex that were missing from my morning tray.
"The enormity of the hatred and the distorted image of me that seemed to be forming in minds everywhere went far behind anything I had anticipated, even in my most distressed moments. The human race, or at least that segment given to firing letters at public figures, included a high proportion of jealous, vindictive people, some of who appear to be actually crazed." Wallis Windsor would not be dismayed by Facebook.
In her book, she says that the Duke had apologised to her for leading her "into a void". Others would argue that it was she who had led him into a void. They were to spend the rest of their lives far from royal duty or public service, willingly or not, whereas Harry and Meghan appear more than willing to work for the causes they believe in and to make a difference as much as they can, asserting as they do that service is "universal".
Despite the showbiz trappings, the friendship with Oprah and the larking about with James Corden, they seem serious enough, and that includes making some money, helping charities and telling the story of the great rift until the public, eventually, tires of it.
Maybe what they did, and why, will never be fully understood. The heart has its reasons.
Register for free to continue reading
Registration is a free and easy way to support our truly independent journalism
By registering, you will also enjoy limited access to Premium articles, exclusive newsletters, commenting, and virtual events with our leading journalists
Already have an account? sign in
Register for free to continue reading
Registration is a free and easy way to support our truly independent journalism
By registering, you will also enjoy limited access to Premium articles, exclusive newsletters, commenting, and virtual events with our leading journalists
Already have an account? sign in
Join our new commenting forum
Join thought-provoking conversations, follow other Independent readers and see their replies