I'm a woman but I don't support the company offering women 'menstrual leave'. We shouldn't think of periods that way
Is it me, or is this patronising and even slightly sexist?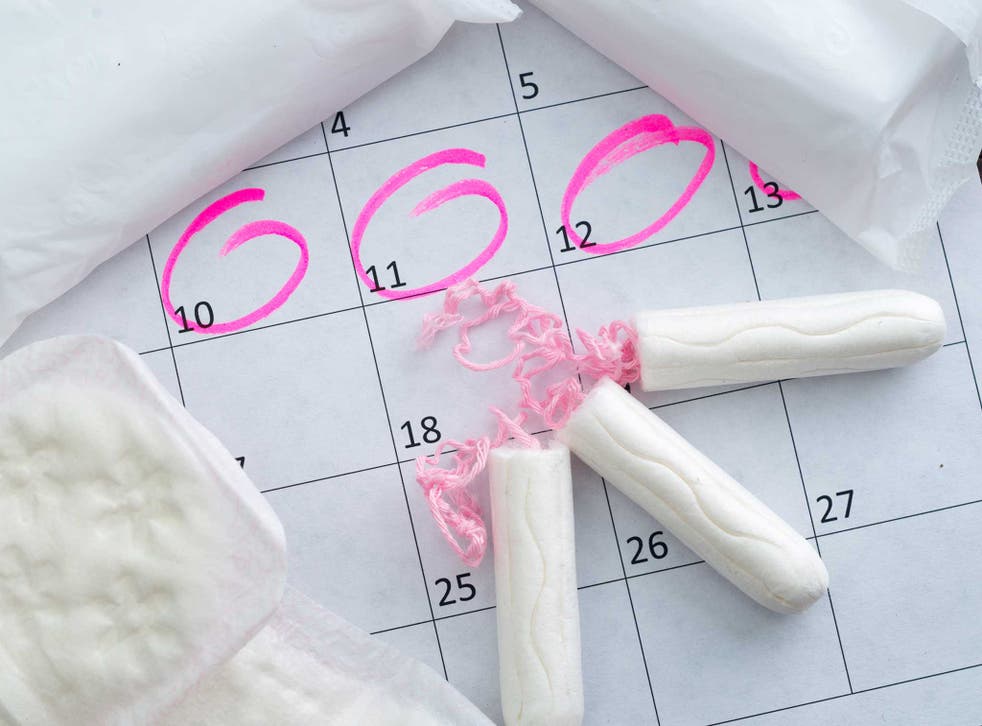 You've got to hand it to them. In the business world, where talk of menstrual cycles and women's health is often considered nothing more than awkward, messy and about as appropriate as hosting a vegetarian club in a burger joint, Indian media company Culture Machine is proudly piping up.
This month, the firm has announced that it is offering women the first day of their periods off: an often pined-for duvet day during which they can cower in bed with herbal teas and hot water bottles, nursing cramps, nausea and whatever other symptoms they might be forced to endure, away from the critical glances of unsympathetic colleagues.
The company has launched an online petition, which as of Tuesday had garnered more than 23,000 signatures, calling on other organisations across the country to implement similar policies.
Countries including Japan, China and Taiwan already have menstrual leave rules in place and Culture Machine has vowed to hand its petition to India's Ministry of Women and Child Development and the Ministry of Human Resource Development in a bid to achieve the same.
"Everyone knows that men and women are biologically different. However, the real progress of the human civilisation can only occur when we understand and honour these differences," the company writes. "Why should menstruation, for instance, an integral biological process that a woman goes through in her lifetime, be kept hidden?"
I couldn't agree more.
Biggest business scandals in pictures

Show all 20
Periods, for all their agony and annoyance, are the most natural process in the world. They are the sign of a healthy body which is able to create life. We should talk about them, even just for the purpose of education. Even the most macho, misogynist businessman, who would only touch on the subject in a drunken pub joke, would not be alive if it weren't for periods.
But a policy of leave specifically labelled for this purpose? Is that really necessary, or is it a bordering-on-patronising way of painting all women – even those fortunate enough not to suffer on a monthly basis – as distressed victims of nature? I'd argue the latter.
Women should unquestionably be allowed to take time off work for any physical or psychological condition that inhibits their ability to do their job in a comfortable and efficient state. Just like men. But implementing rules around a specific ailment risks exposing a company to a muddled network of discrimination claims, hostility and confusion.
Not all women suffer. So should those who don't be able to take the days in lieu?
A friend of mine suffers debilitating migraines. Granted, they don't occur with the four-week regularity of a woman's perfect hormonal cycle, but they do tend to come on every couple of months at least. Should we be considering a "migraine leave"? Or a "flu leave" to pander to that person who always seems to get whacked with the bug at least three times every winter? How about a "hay fever leave"?
No, because we've covered that base with a (for the most part) deeply entrenched right to taking time off work when we're not well. These all rightly come under the remit of sickness leave.
Amy Schumer says 'anyone who is not a feminist is insane'
By painting menstruation as something deserving of its own category of physiological and psychological affliction, we're categorising it in a way we shouldn't be and drawing a wedge between those who suffer and those who don't.
I too have experienced nasty episodes of vomiting, fainting and incapacitating cramps all in the name of being female. I've also taken time off for near intolerable menstrual symptoms. But I took good old sick leave and certainly didn't feel the need to tell all my colleagues that I was on my period. I called in the morning to tell my manager I was unwell. No questions asked and no explanation needed.
Perhaps the real issue we should be addressing is how unwilling we are – as a presenteeism-obsessed society – to take time off for whatever reason, and how we're becoming conditioned to equating time off with being weak.
According to a report published by insurance company Aviva in May, seven out of 10 employees in private firms – the equivalent of 18 million nationally – have at some point come into the office despite being unwell.
Last year, the number of sick days taken annually by British employees fell to its lowest level since records began almost 25 years ago. Around 137 million working days were lost from injuries and illnesses last year – down from a peak of 185 million in 1999, despite an increase in the number of people in the workforce since then.
Obama's best speeches: Obama spoke on the progress made by women during his two terms and declared himself a feminist
We've all sat next to a snivelling co-worker, when every time they cough you can almost see the bacteria creeping over onto your keyboard.
Beyond periods, we need to blast the taboo around any guise of ill health unreservedly – be that menstruation, depression, anxiety, stress, burnout or a simple twisted ankle, bad back or killer headache.
All conditions are legitimate reasons to take time out and none should have to be treated under a distinct label. We don't need legislation or policy. We don't need petitions to government – especially if that government clearly has far more pressing issues to deal with, even on the subject of women's health and wellbeing.
What we need is a frank understanding and acceptance that sometimes working is not an option – and that could be at any time of the month.
Register for free to continue reading
Registration is a free and easy way to support our truly independent journalism
By registering, you will also enjoy limited access to Premium articles, exclusive newsletters, commenting, and virtual events with our leading journalists
Already have an account? sign in
Join our new commenting forum
Join thought-provoking conversations, follow other Independent readers and see their replies