Using 'mental health' as an anti-lockdown argument is unhelpful – it stops people getting the support they need
Coronavirus sceptics peddle misleading narratives, but Children's Mental Health Week should not be dominated by political arguments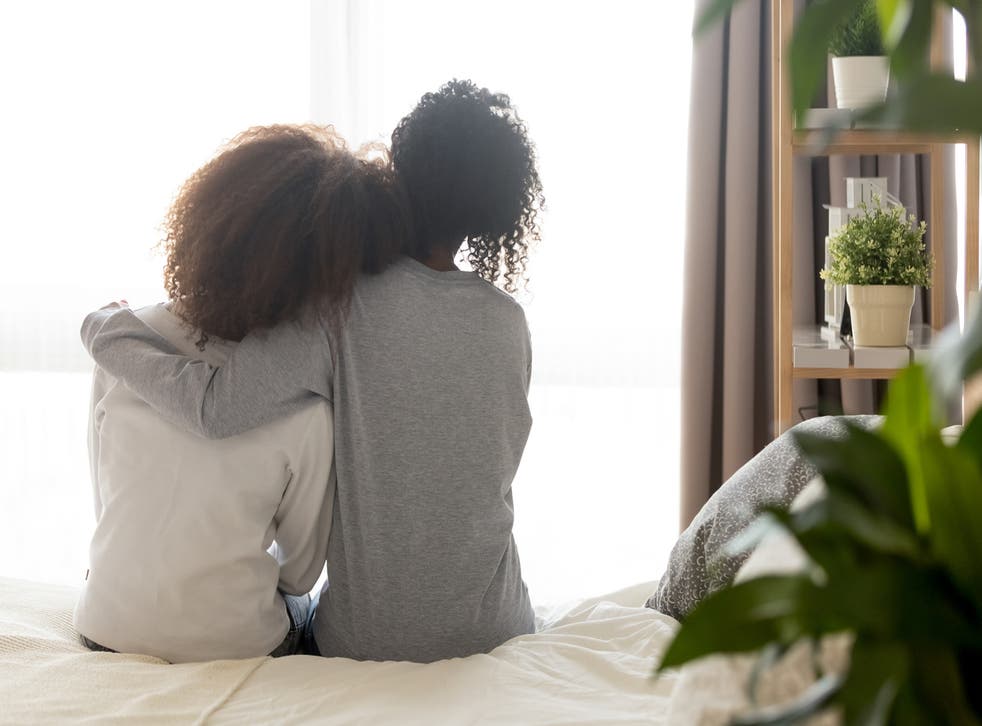 Conservative MP Jeremy Hunt has announced yet another "inquiry" into children's mental health this week. As the government's mental health champion for schools between 2015 and 2016, I attended a huge number of these. Evidence is taken. Practical ideas are shared. Invariably, nothing happens. Five years later, children and adolescent mental health services are still stretched beyond capacity, with thresholds so high that sometimes even a suicide attempt isn't enough to secure expedient support.  
But this year there's an even bigger threat to children getting the funding and resources they need to support their mental health and it comes in the shape of so-called "lockdown scepticism".
Lockdown scepticism is a political ideology, which aims to get us out of lockdown and back to work at any cost. It originated in the Tory backbenches, or from "Brexit lobbies", but has edged into the mainstream via pundits, presenters and social media, with spurious information which bucks the scientific consensus on Covid-19.
The tactics of lockdown sceptics are manyfold: one of them is to present coronavirus restrictions as a binary choice between physical and mental health (if we go into lockdown mental health suffers; if we don't, physical health does) and to appropriate the voices of those who suffer from mental illness into their arguments. As founder of the mental health media charter, I've done my best to fight back against this with an open letter co-signed by charity leaders, academics, campaigners and service users, which I published last month.
When it comes to schools and children's mental health, the tactics become even more obvious. Children are bored and frustrated, parents are pulling their hair out trying to homeschool, this has all been tied up into arguments about children's "mental health" – reduced and simplified to a misleading narrative which says we're locking up children to save the elderly.
None of this is accurate, or helpful. Just the other week I did a virtual mental health class in a school situated in an area of high Covid-19 infections. Many of the children had lost parents and grandparents to the virus. Their teacher was recovering from it. This, of course, interfered with their ability to learn and had a huge negative impact on their wellbeing. And that's before we even consider those children who are shielding or affected by long covid. Lockdown sceptic arguments ultimately stop children and young people getting the support they genuinely need (and needed even before the pandemic) to support their mental health. This includes properly funded services, timely access to them, teachers with the time and autonomy to respond appropriately to their concerns. Children need signposting to reputable sources of support, coping strategies for stress and anxiety, the foot taken off the pedal in terms of academic attainment, and they need technology and wifi.
Instead of indulging in coronavirus scepticism, try more practical ways to help manage stress and anxiety in children and young people. Instead of speculating about the future, try some mindfulness techniques to bring children back into the moment. Ask them what they know, right now. Remind them that they are safe and that they can only do their best.
Try ringfencing time away from screens at home. Technology is extremely addictive. It's designed that way, since engagement is currency in the attention economy. Therefore, the more time young people spend on laptops, or gaming, the more time they will want to spend. Have an agreed time when phones and PCs are shut down and the TV goes off. Fill this time with endorphin-creating activities (proven to relieve stress) such as exercise, relaxation, creativity or anything which makes you laugh.
Contact your GP if you are worried about anxiety disorders or depression. The truth is, if you don't feel very anxious right now, you aren't paying attention. Having a stress response to a global pandemic and feeling low in lockdown are normal reactions to difficult circumstances. Mental health issues exist on a spectrum and it's important to identify potential problems and introduce coping strategies early. Use the resources available (see below) online for both you and your child.
This Children's Mental Health Week we need to genuinely put children at the centre of the dialogue.
Natasha Devon MBE is a former government mental health champion for schools
Young Minds has lots of information on young people's mental health, plus they have a free dedicated parent helpline for anyone worried about their child (0808 802 5544). 
The Mix – The Mix has information on a range of issues affecting young people including homelessness, bullying and Covid-related anxiety. They also have a confidential crisis messenger, 1-2-1 chat messenger and helpline for young people (0808 808 4994).  
The Hub of Hope – This is an app you can download which provides a list of all mental health support available in your area and tells you how far away you are from it (just type in your postcode).  
Join our new commenting forum
Join thought-provoking conversations, follow other Independent readers and see their replies