Dangerous cuts to mental health forced me to pay for treatment – and only one party is taking this crisis seriously
On the advice of my family I spent £4,000 and turned my life around. I am the lucky one, given that millions of people in Britain only have £100 in savings and are unable to do the same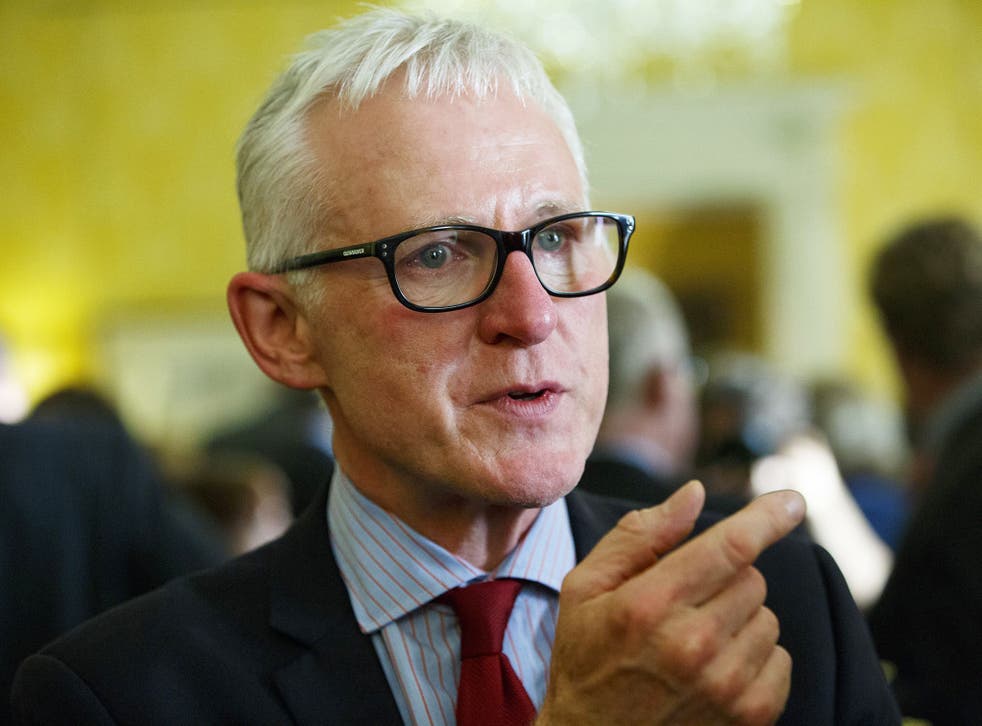 A few years ago, I was diagnosed with depression and anxiety. The problems had been building up for years and I wouldn't listen to those telling me I needed help. According to my GP I had three options - sectioning under the Mental Health Act, waiting months on the NHS, or paying privately for urgent treatment.
On the advice of my family I spent £4,000 and turned my life around, having at one point been deemed at risk of self-harm. I am the lucky one, given that millions of people in Britain only have £100 in savings and are unable to do the same for themselves. A year later, when I looked at what the Liberal Democrats had achieved on mental health, I rejoined the party after a 20-year absence.
This weekend's announcement from the Conservative Party that it plans to end the Mental Health Act should be music to the ears of people like me. Nobody, especially a child should end up in a prison cell because they have had mental health problems and have not committed a criminal offence. However, we have been here before. Norman Lamb, the Lib Dem health spokesperson, successfully implemented waiting times for mental health treatment during the Coalition government. Yet, despite the promises made by the Conservatives to spend £1bn on mental health, figures released in 2016 showed that 60 per cent of NHS trusts were cutting the number of beds for mental health as additional money was used to patch up more highly visible healthcare services.
Disability cuts: People with mental health problems left behind as benefit changes take effect
It is easy to see why: the Government and the media focus relentlessly on the number of people seen in A&E departments within four hours, or the average waiting times for cancer treatment and hip replacements. In January this year, when faced with the question of whether money for child mental health, announced under the Coalition but continued by the Conservative majority Government, would be ring-fenced, Theresa May ducked the question. So you cannot blame people like me for being cynical about the Conservatives promises on mental health.
I am also curious to know how the Conservatives plan to meet their new commitment to hiring 10,000 more staff to work in NHS mental health treatment by 2020. Like any good doctor, they have diagnosed the problem: in parts of London, 20 per cent of mental health nursing posts are unfilled. Yet you don't need a PhD to realise that Tory policies, such as giving staff below inflation pay rises, asking nurses to pay tuition fees and refusing to guarantee the status of EU citizens who work in the NHS, is only going to make the problem worse.
Mental health nursing is one of the toughest jobs in our health service. It is a scandal that professionals in this area are not being given the certainty they need. A lack of cold hard cash for mental health is what forced me to pay privately for treatment. It is also why, in some cases, patients are sent hundreds of miles for treatment because of a lack of beds.
You only have to look to the most recent Budget, where the Tories promised money for grammar schools but not a penny more from central government for the NHS, to know where their true priorities lie.
The Lib Dem announcement last week of an extra penny on income tax at all levels to deal with chronic underfunding the NHS was an endorsement of why I joined the party after my experience seeking treatment. The party's aim is to eventually have a dedicated health and social care tax, as other European countries already have, so that the taxpayer knows exactly where and how their money is being spent.
Stephen Fry opens up about his battle with mental health
The party also wants to establish the equivalent of the Office for Budget Responsibility for healthcare, to ensure that, as with the Bank of England's decisions on interest rates, long-term NHS funding decisions are based on independent assessments, not short-term political interests.
Honesty from others helped me when it came to my own mental health. The same honesty is now needed from politicians on the way the NHS is funded, no matter if it is a tough message to deliver.
Join our new commenting forum
Join thought-provoking conversations, follow other Independent readers and see their replies