The Government is lying when they say mental health services are getting better – it's time we did something about it
Mental health is as much a priority in Westminster as reducing the happy hour in the Commons bar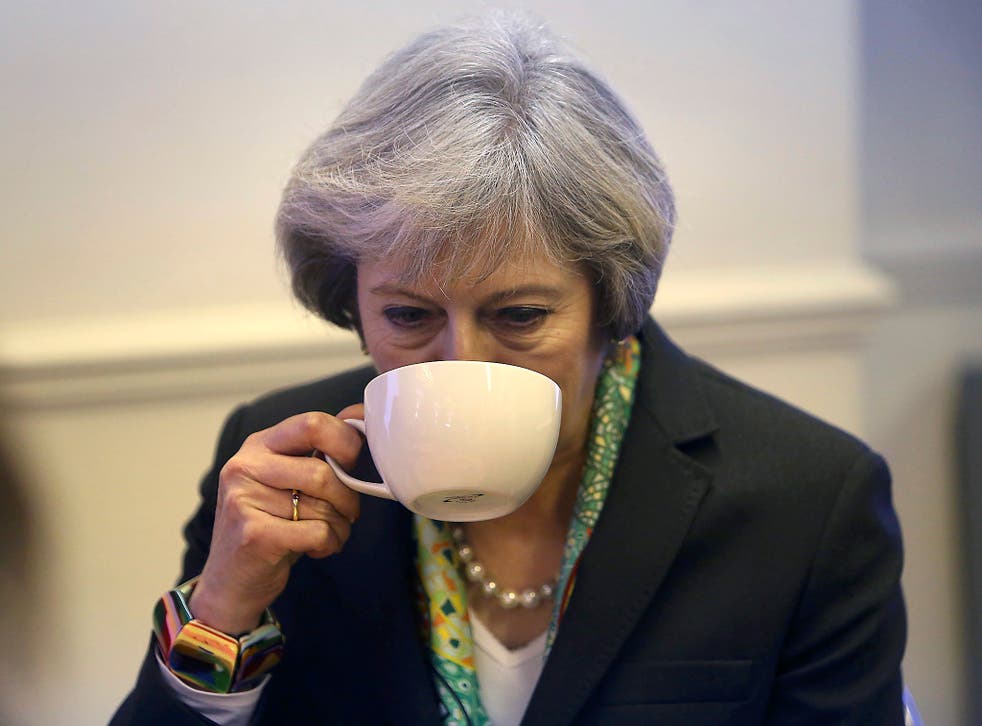 Pre-election Theresa May was so confident as she pledged to prioritise mental health as part of her election promises. So sure was she that the Tories would do everything they could to revolutionise the mental health strategy and put the people first.
And, although a lot can change in politics, one thing has remained consistent throughout the years – mental health is as much a priority in Westminster as reducing happy hour in the Commons bar.
Year after year we are told by the experts that we are at breaking point. That the services are beyond the salami slicing process and are hitting bone.
And year after year they plea to those in charge to act on their words, to take reasonable action and to see the mental health epidemic for what it is. We sit and watch and wait as the Government do nothing at all.
Sow Ay illustrations on mental health

Show all 18
Their refusal to even acknowledge the dramatic decline in services is proving to be continuously fatal. They're failing their democratic and moral duty to protect the people by turning a blind eye to the danger we find ourselves in.
Their actions are immoral and socially unjust.
Mental health to many in Government is nothing more than a trendy buzzword for political rallies. It's all well and good promising money for in two years' time or the opposition saying vote for us and we will do this – but what about now? What about the people suffering every single day? What about the people who feel so desperate, so let down that the only option they feel they have is to take their own life?
What about the people who are on the never ending waiting lists, that are starting to breach the year mark regularly? What about the people who aren't on any lists because they haven't even been able to make it that far? Or those who finally reach an assessment appointment and are duly informed that they do not fit the "clinical threshold because of budget cuts"?
What about the people who have never asked for help because they don't even realise there is help available to them?
Dial on mental health struggles has shifted but we can do much more - Harry
What are you going to do for them? If there is no money – I don't believe this for one second – it doesn't justify a shrug of the shoulders and the brush off for millions living in misery.
It's 2017, yet we're not even close to parity between physical and mental health treatment. When funding is cut, it is mental health that falls by the wayside. A broken thumb doesn't come close to the seriousness of a broken mind, but guess which one I'll be treated for first.
People suffering from mental health problems generally don't know where to turn – they don't know the process, or trust that they will be taken seriously or listened to. With services so severely underfunded, people are forced to turn away from the system and allow their illnesses to manifest into something serious until it reaches crisis point, putting even more pressure on the NHS.
The current idea of leaving people to the point of crisis is nonsensical – treating an individual at the inception of their problems could reduce the risk of hospital admissions, medication, serious intervention, police involvement, surgery after a suicide attempt and many other, costly, treatments. Why is so hard to provide people in need with basic talking therapy, to avoid them reaching crisis point? It doesn't make economic or moral sense.
There simply has to be a focus on grassroots interception, preventing illnesses from becoming more serious. We have to make routes to help clear and common knowledge. People need to know where to turn, whether for themselves or a loved one.
That is why my charity, Chasing the Stigma, has created a national database containing information of mental health support that exists across the country – Hub of Hope.
The Hub of Hope is the first of its kind in the UK, which speaks volumes, and serves as a platform to make support around you help as easy as possible to find.
It is a web based app that isn't there to replace doctors or psychiatrists or to use instead of medication or counselling – but it is there to coexist. To say there are alternatives, people to speak to while you are waiting for your next appointment, while you are waiting for medication to kick in.
It is there to say that no matter what, you never have to go through this alone.
Everybody in the world has mental health so any one of us can suffer at any given time. It is only right that we know we have options because, sometimes having the options and never having to use them is just as important as if you did.
Jake Mills is a mental health campaigner who runs Chasing the Stigma, a charity dedicated to those with mental health issues
Register for free to continue reading
Registration is a free and easy way to support our truly independent journalism
By registering, you will also enjoy limited access to Premium articles, exclusive newsletters, commenting, and virtual events with our leading journalists
Already have an account? sign in
Join our new commenting forum
Join thought-provoking conversations, follow other Independent readers and see their replies