The Flynn pardon sums up everything that's been wrong with the Trump presidency
It is only by re-casting himself as a Washington outsider that Trump stands any chance of staying politically relevant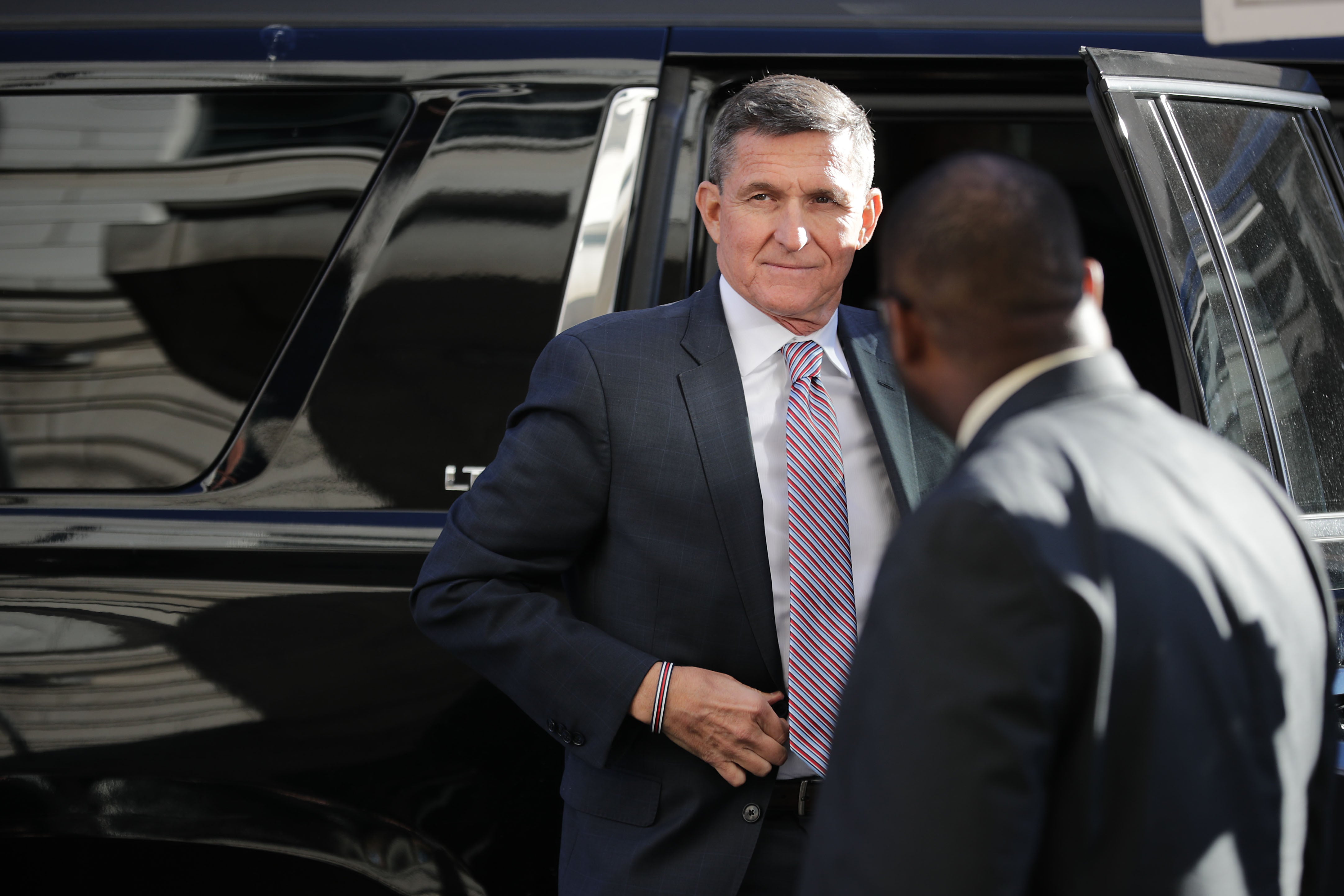 Donald Trump's pardoning of Michael Flynn had an almost nostalgic tinge to it – the president using the powers of office to reward loyalty and stroke his own ego in an act of showmanship, while refusing to let official/legal mechanisms play out.
Is there a man who encapsulates the Trump presidency quite like Michael Flynn? Given a role in the Trump administration as a military man who had clashed with Barack Obama-era officials in his previous job as director of the Defense Intelligence Agency, Flynn offered two things that Trump wanted: a show of admiration for the military, and a sense that he was an outsider looking to change Washington. The fact that Flynn became an ardent Trump supporter having been a Democrat only added to his appeal.
Flynn was soon out, with Trump accusing him of lying to Vice President Mike Pence about the nature of his conversations with Russian officials during the presidential transition. Flynn later pleaded guilty to lying to the FBI, as part of Robert Mueller's investigation into Russian interference in the 2016 election. He later recanted and Trump's Department of Justice dropped the criminal case against him earlier this year. Flynn had not yet been sentenced.
Flynn lasted just over three weeks in the administration before being fired by Trump. The president then distanced himself for a while before taking up the mantle again when Flynn became a cause célèbre among the president's supporters – being held up as an innocent man wronged by a system stacked against him. The case has a flavour of almost everything involved in Trump's time in office. It is the last four years in a nutshell.
In a statement about the pardon, the White House described Flynn as as "the victim of partisan government officials engaged in a co-ordinated attempt to subvert the election of 2016". Change the date to 2020 and the president's team could be talking about their thoughts on this month's election defeat to Joe Biden. The statement also said that the pardon would end "the relentless, partisan pursuit of an innocent man". Again, who else could that sentence relate to?
We have always known that it is about the personal for Trump and this pardon hits home on two different accounts. It allows him to keep his would-be voters onside by "rewarding" a loyal supporter; and he can make it all about himself and his current, losing, battle against a perfectly legitimate 2020 election result.
We can expect more pardons, as it is one of the few ways the president has left to exert the kind of influence he wants from his office. Trump currently has the least number of pardons and commutations of any modern US president, having granted clemency 44 times, including 28 pardons and 16 commutations, according to the Pew Research Center. His direct predecessor granted 212 pardons and 1,715 commutations, the most in decades.
The Democrats responded in predictable – if justified – fashion over the Flynn pardon. Nancy Pelosi called it "further proof that Trump plans to use his final days in office to undermine the rule of law in the wake of his failed presidency". Meanwhile, House Judiciary Committee chairman Jerrold Nadler described it as "undeserved, unprincipled, and one more stain on President Trump's rapidly diminishing legacy". Which was all the more reason for Trump to do it. It is only by re-casting himself as a Washington outsider that he stands a chance of staying politically relevant in the long term.
So there we are. A presidency that is ending as it began – and a person, in Flynn, that sums up the last four years perfectly.
Join our commenting forum
Join thought-provoking conversations, follow other Independent readers and see their replies