Mothers are feeling overwhelmed and abandoned – so why is no one listening?
It has not gone unnoticed that the issue of childcare has been curiously absent from government discourse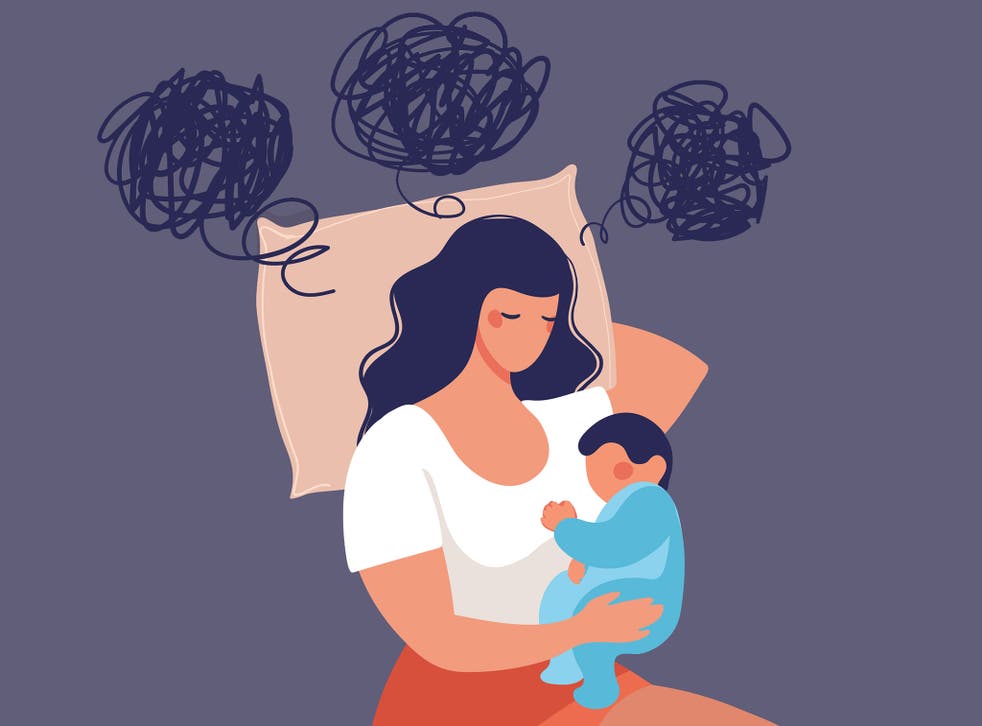 Women have always felt they have to conceal the struggles of motherhood. Even pre-pandemic, arriving in the office after three hours wrangling children into pants and out of the door, often after a shattered night's sleep, it felt uncomfortable to admit to our exhaustion.
Despite working hours getting longer, and the ability to answer emails from the loo meaning we rarely switch off, children's needs haven't changed. Combining homeschool and work with no end date in sight for much of the past year has meant early starts and late nights, frayed tempers, listless, screen-addled children and mothers – even those with space, security, adequate tech, helpful partners and children without extra needs – feeling overwhelmed, exhausted, guilty and abandoned. For those with fewer advantages, it has been catastrophic.
Caroline Nokes MP, chair of the Commons Women and Equalities Committee, has pointed out the lack of female voices in the higher echelons of government, and criticised legislation that won't adequately address issues faced by working mothers, pregnant women, the self-employed, families claiming benefits or female workers in the hardest hit industries.
Ever heard the scornful phrase "mothers' meeting"? It's never used to refer to a dynamic group of powerbrokers, thrashing out something important. Remember parents – was it all parents, really? – being admonished for "gossip at the school gates" that might fuel a rise in Covid cases? In 2021, a year into a pandemic that has impacted disproportionally on women and children and isn't over yet, why are mothers still not being listened to?
Read more: Labour lacks moral purpose – it's disconnected from the hardships of the pandemic
Even if we didn't know it from the anguish of our WhatsApp groups, survey after survey has shown that women across the nation have generally taken on more of the responsibility for homeschooling, still shoulder the lion's share of chores and caring, and have had to cut their working hours at a rate that far outstrips that of their male counterparts.
Sectors such as hospitality, retail and beauty, which have a mostly female workforce, have been decimated, and the same is true of childcare settings – which will impact more on working mothers than fathers once the pandemic is over.
It is, of course, a personal choice to have a child, but it is a choice made by both men and women and the responsibilities and sacrifices it entails are still far from equally shared.
Although there are reasons to be hopeful about increased flexibility from employers, concern is being voiced by politicians and organisations that gender equality will be set back decades by Covid. This is echoed, with frustration and, frankly, rage by many of the women I speak to. Several told me they felt forced into the role of a 1950s housewife – trying to keep the house running and provide a seemingly endless whirl of meals – with the added expectation that they would simultaneously hold down a demanding job and teach the dreaded fronted adverbials.
It has not gone unnoticed that the issue of childcare has been curiously absent from government discourse – with the notable exception of that one press conference from the rose garden. Parents and especially mothers have been the nation's shock absorbers. The juggle has been intense, and platitudes rather than policy have been proffered.
There's nothing new in mothers' stories going unheard. The Pulitzer Prize-winning poet Sharon Olds received an acid rejection from an American literary magazine suggesting that if she wanted to write about her children, "may we suggest the Ladies' Home Journal?" Much more recently, Hollie McNish's award-winning Nobody Told Me – poems and writing on the intimate experiences of motherhood – was initially rejected by publishers for being too niche in appeal. On publication, it rapidly became a touchstone for thousands of women. Nobody told us. Or rather: they tried, but their voices weren't heard.
Read more: Refusing furlough to working mothers shows gender equality is going backwards
Last year, while locked down with my children, I fulfilled a long-held ambition to edit an anthology of poems about motherhood and was surprised to find that it wasn't a crowded field. It was particularly difficult to find women from earlier eras writing about their families. Not only did they face the hurdles of educational inequality, the scorn of publishing gatekeepers and the usual critical censure women artists had always faced, but the subject itself simply wasn't considered appropriate fodder for literature.
Poet Liz Berry, whose astonishing pamphlet, The Republic of Motherhood, is a landmark on this topic, has said: "Our stories were beautiful, raw, heartbroken, joyous and deep beyond reckoning. But when I looked to poems, the places that had always comforted me, the experience was hard to find."
Even on publication of Night Feeds and Morning Songs this month, Kim Moore, whose poem about her daughter learning to walk during the 2020 lockdown is included, revealed that she had been rather gleefully informed that she wouldn't be able to write while her daughter was tiny. Not only that, but a handful of male poets had eye-rollingly suggested she would "only" write about babies and birth now. "As if", Kim said, "that would be the worst thing in the world."
In The Panic Years, her recent memoir about how the decision to start a family intersects with economic, professional, social and sexual disparities, journalist Nell Frizzell writes that "to dismiss motherhood as boring, marginal, domestic or irrelevant ... is an act of cultural violence. It allows exploitation, abuse, injustice and dislocation to grow like mould underneath the systems of power".
Women from minority communities face further barriers to being heard: Candice Brathwaite's bestselling memoir I Am Not Your Baby Mother: What It's Like to be a Black British Mother shone a much-needed spotlight on a range of issues, from racial microaggressions to shocking statistics about maternal mortality rates among Black women compared to their white counterparts.
Until mothers' voices are heard – everywhere from poetry to parliament – and we can be honest about the acrobatics required to hold down our jobs, the burnout risked by cramming a full-time job into part-time hours (on part-time pay), the exorbitant cost of childcare and the need for policies like shared parental leave to be effectively promoted, we risk turning back the clock on gender equality. But is anybody listening?
'Night Feeds and Morning Songs,' an anthology of poems about motherhood, is edited by Ana Sampson (Trapeze, £12.99)
Join our new commenting forum
Join thought-provoking conversations, follow other Independent readers and see their replies