Mr Corbyn must show basic competence in rooting out antisemitism in his party
Ken Livingstone's comments about Hitler raised legitimate questions about the Labour Party's attitude to antisemitism and the leader has a solemn obligation to answer them without equivocation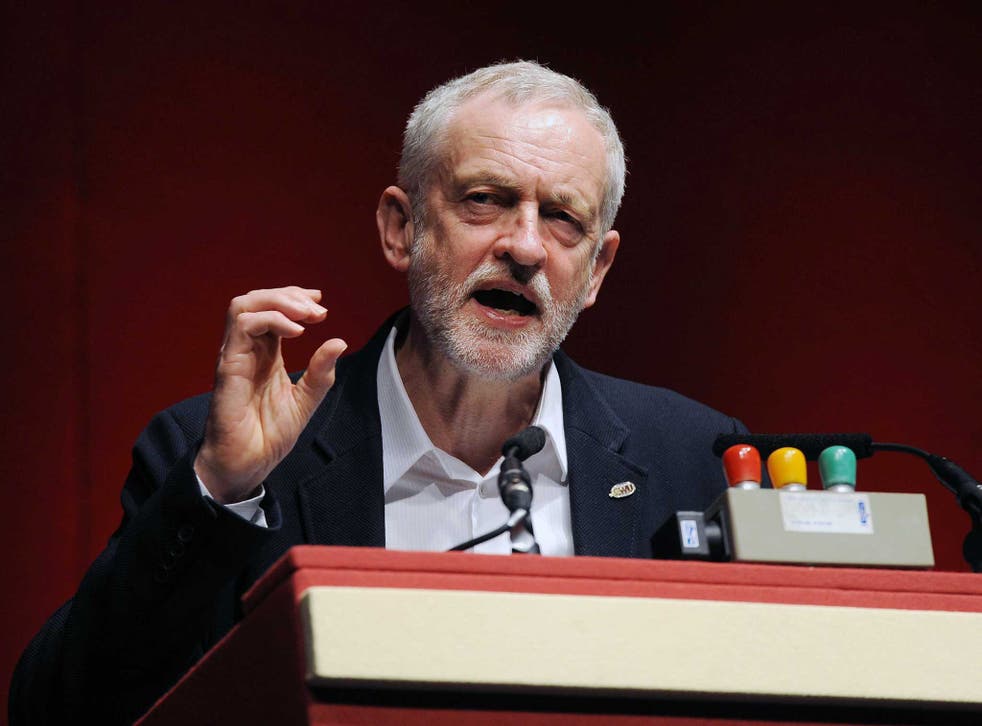 Jeremy Corbyn said on Thursday: "It's not a crisis – there's no crisis." This posed two questions. One is about competence, the other is whether the Labour Party is serious about dealing with antisemitism.
It is a matter of simple discipline that you avoid repeating damaging words and phrases put to you by journalists. Asked if there is something of a crisis in your party, the practised politician explains the vigorous action being taken to ensure that what the interviewer thinks is a problem is not a problem.
Another easy-to-remember rule is that you treat journalists, even if you believe them – us – to be the scum of the Earth, with affable politeness at all times. Mr Corbyn forgot that yesterday, asking who was approaching him with a camera and turning away with a curt "Goodbye" when the journalist said he represented Sky News.
Perhaps these basics of media relations ought not to matter, but they do and Mr Corbyn is no good at them. That makes it harder for him to get his point of view across. Which makes it harder in turn for him to persuade the fair-minded – and possibly somewhat incredulous – observer of this week's circus that, as he claimed, "we are not tolerating antisemitism in any form whatsoever in our party".
The Independent accepts that Mr Corbyn is resolutely opposed to antisemitism, but his reaction to a Labour MP's past hateful social-media posts, and to Ken Livingstone's attempt to minimise them, suggests that he may not care about it as much as he should.
No doubt Mr Corbyn believes that allegations of antisemitism are a smear by his opponents – many of them his own MPs – to try to discredit his support for the Palestinian cause and his opposition to the policies of the Israeli government. He came close to saying so in his short interview on Thursday, when he said: "I suspect that much of this criticism that you're saying about crisis in the party actually comes from those who are nervous of the strength of the Labour Party at local level."
But this is no time for his self-regard. Mr Livingstone's comments about Hitler raised legitimate questions about the Labour Party's attitude to antisemitism and Mr Corbyn has a solemn obligation to answer them.
Unfortunately, he weakened his declaration that he did not tolerate antisemitism by adding, "or indeed any other kind of racism". He was not being asked about other kinds of racism. The Labour Party is not accused of other kinds of racism. It is accused of putting up with people whose criticism of the government of Israel crosses the line into prejudice against Jews.
Naz Shah, the MP for Bradford West, now suspended from the party, accepts that what she said was antisemitic, and it is for the party to decide whether her contrition is genuine and she has really changed. On the other hand, Mr Livingstone, a member of the party's National Executive Committee, refuses to accept that her comments about "relocating" Israel to America were antisemitic and is unapologetic. His suspension should become an expulsion.
The Labour Party may not be in crisis, but this is serious. That Mr Corbyn cannot bring himself to condemn Ms Shah's comments and Mr Livingstone's defence of them outright, without referring irrelevantly to "other forms of racism", is unsatisfactory.
The Labour leader now needs to demonstrate basic competence in asserting his intolerance of antisemitism. The competence is secondary, but without it the important thing is lost. Mr Livingstone must go, and the party must act quickly and firmly against any new allegations of antisemitism. And Mr Corbyn must say so, categorically and without diluting it by denying things of which he has not been accused.
Join our new commenting forum
Join thought-provoking conversations, follow other Independent readers and see their replies