As a GP, let me tell you – there are parts of the NHS crisis that nobody is talking about
Have you ever been to your GP and found that they are slightly snappier that day, or quieter, or not giving you much eye contact? It's because the stress can sometimes get too much – and the Government is trying to push us further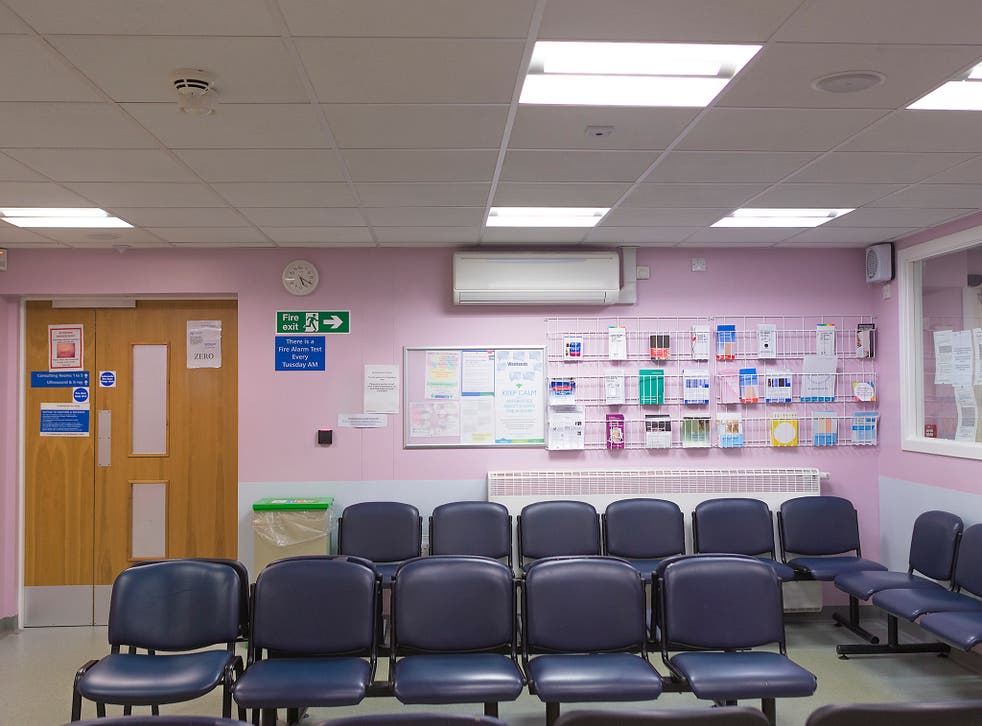 Recently, it seems as though Jeremy Hunt and Theresa May really have a thing against GPs. Headlines such as "May demands seven day GPs" unearth anger within me that I did not know I was capable of. The headline intimates that GPs just lazily sit around week by week, resisting the urgent changes to the NHS needed because they want a relaxing Sunday afternoon in front of the TV.
GPs are, of course, one of the solutions to the pressures on A&E and the inability to hit the four hour targets set by the Government. But this is what May and Hunt seem to think will solve all of the problems at Accident and Emergency – as a GP, I can firmly tell them that their seven day NHS fallacy is just that – a fallacy.
GPs are great at solving problems, and can do it in a much quicker time than an A&E department can. They can see a patient and sort them out in 10 minutes – all you need is a room, a GP, access to online notes and a pen.
They can see around 30 patients a day. Got 30 patients too many in A&E? Get a room, a computer, a GP and a pen. Got 60 patients too many in A&E? Get two rooms, two computers, two GPs and two pens. Got 90…? You get the picture.
UK news in pictures

Show all 50
Money is desperately needed to sort out the issues plaguing our A&E departments – but what is not needed is the blame game.
Sometime the patients are blamed. You know the sort of thing; they've gone to A&E and they shouldn't have. But bless them, they're patients, not doctors. Why would they always get it right?
Sometimes the people blamed are the GPs, as if they were in their consulting rooms with their feet on the desk reading a newspaper.
As a GP, here is a breakdown of my daily tasks on the job. I go in to work. I say hello to the receptionists (because they are 50 per cent of general practice and key to everything working smoothly). I see 15 patients and up to three extras. They're meant to take 10 minutes each but realistically they don't (that government fantasy is why you wait so long in the waiting room).
As soon as I have finished documenting the last patient I call the next one in. There is no pause, no break, because after that I need to check 20 prescriptions (of 20 other patients), check 15 results (of 15 other patients) and act on them, refer one to four patients, read 30 letters (of 30 other patients) and act on them. If I have a home visit or unexpected extra work then I have to factor that in.
May refuses to rule out private US firms taking over NHS services
I am a fast worker but I usually spend an extra 25 per cent of time in work that I'm not paid for. Many colleagues (not just doctors) at my practice are routinely doing the same thing.
By the way – that was a morning's work, not a day's work. Sometimes I get so many interruptions during the morning from receptionists concerned about other patients that my schedule is completely ruined, and I lose my concentration. On some occasions, it reduces me to tears.
Have you ever been to your GP and found that they are slightly snappier that day, or quieter, or not giving you much eye contact? It's because the stress can sometimes get too much – even for us.
It isn't just me who cries. I had two colleagues who described the same thing happening to them within the same week.
I get that the Government needs to do something and tackle the perceived problem with weekend care in hospitals. But making GP practices stay open 12 hours a day, seven days a week with exactly the same number of appointments isn't going to help.
What is needed, and what GPs and patients alike want, is money to pay for extra weekday GP appointments. Not appointments at funny times or appointments at the weekends; just run of the mill GP appointments. That does not mean asking us to see more patients in the same time frame – it isn't possible.
When caseloads become so large that they are unmanageable, that poses a safety risk to patients, as practitioners become tired, worn out and their concentration wains. That does not help patients, doctors or the Government – and it is not a position that GPs should be forced into.
So, when I read a headline that shouts "Theresa May demands 7-day GPs", I think about all these things and it really makes my heart pound – maybe the Government should consider these things also before forcing doctors and patients into an untenable position.
Berenice Langdon is a GP and the author of "Learning Microbiology Through Clinical Consultation"
Join our new commenting forum
Join thought-provoking conversations, follow other Independent readers and see their replies