If you think there is no money for NHS funding you'd be right – PFI has sucked it dry
The total UK Private Finance Initiatives (PFI) debt is over £300bn. To put it more simply: this debt would cover the entire NHS budget for approximately two and a half years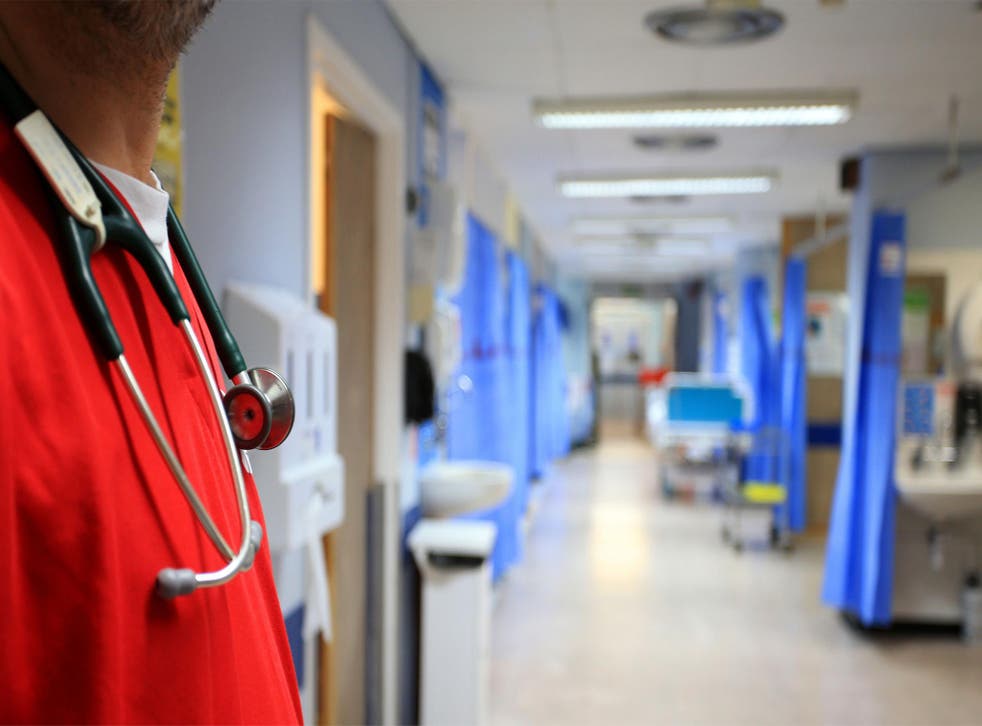 Up and down the UK, Private Finance Initiatives (PFI) are destroying public services. Introduced by John Major's government and expanded by New Labour, the PFI policy was designed to use private financing to build and run public sector infrastructure projects. PFI consortia consist of bankers, construction companies and facilities management firms. The projects work like a mortgage, with repayments on the work completed made over decades. There is just one snag: the interest rates for PFI agreements are scandalously high.
The NHS has more than 100 PFI hospitals. The original cost of these 100 institutions was around £11.5bn. In the end, they will cost the public purse nearly £80bn. The total UK PFI debt is over £300bn for projects worth only £55bn. This means that nearly £250bn will be spent swelling the coffers of PFI groups.
Jeremy Hunt on Junior Doctors
Just imagine what could buy for that in a time of supposed austerity. My rough calculations suggest it would cover the salaries for all the nurses, all the consultants and all the GPs needed to serve the NHS for 10 years – and you would still have billions left over to train the next generation or two of surgeons, build 80 state of the art hospitals, and treat tens of thousands of cancer patients for a year.
To put it more simply: it would cover the entire NHS budget for approximately two and a half years.
We are constantly told that there is no money left; that we cannot afford the NHS as it is currently run, or to fund high quality public services. Yet there is plenty of money for the banks and for PFI. And the UK PFI debt is four times the size of the budget deficit used to justify austerity. In other words, austerity is a political choice rather than a necessity.
Innisfree, a small finance company based in the City of London, is one of the biggest players in the PFI market. One of Innisfree's flagship projects is the largest NHS PFI scheme at St Bartholomew's and the Royal London hospitals in London. This could have been publicly financed for around £1bn; instead, it will end up costing £7bn by the time repayments are complete in 2049. The difference of £6bn will go to PFI consortium Skanska Innisfree and partners. To put these figures into a more digestible format, Barts is paying over £2m a week in interest, which adds up to over £120m a year, before they see a single patient.
In pictures: Junior doctors first all-out strike

Show all 10
Innisfree chief executive David Metter was paid £8.6m in 2010. It's no surprise that a majority of NHS hospitals are now in deficit with PFI as a major factor. And you thought your mortgage was bad. Just imagine if they could spend that money on patient care.
The majority shareholder in Innisfree is Coutts, the Queen's bank. Coutts UK, in turn, is owned by RBS. RBS thus effectively has a controlling stake in hospitals, boosting its profits whilst simultaneously running public services into the ground.
It is worth recalling that the combined bail-out and losses of RBS since the crash amount to £95 billion. This is almost equivalent to the NHS budget for a whole year, yet it is still extracting profit out of the NHS.
HSBC also has a controlling stake in many PFI schemes, and even owns PFI hospitals outright. HSBC was caught red-handed laundering money for Mexican drug cartels, organisations linked to Al-Qaeda, Russian gangsters and sanctions busting. Yet HSBC is also profiting from the dismantling of healthcare.
The Treasury building upgrade is a PFI scheme, and HMRC is renting offices from a company registered in an offshore tax haven thanks to a PFI scheme. You really couldn't make this stuff up. In fact, public-private partnerships have even been exported globally including to Iraq and Libya. PFI has been such a roaring success that George Osborne is rolling out PFI2, the blockbuster sequel.
Some smaller hospitals have already been able to buy their way out of PFI, and there are multiple precedents for taking services back into public hands when the private sector fails. So it's time for the PFI debt to be cancelled and the introduction of a future policy of financing public infrastructure directly.
NHS Solidarity – supported by doctors, nurses, teachers, Disabled People Against Cuts (DPAC) and several unions – has called a demonstration and peaceful sit-down protest at St Bartholomew's hospital on Thursday, moving later to the City of London. NHS Solidarity is calling for the renationalisation of the NHS. The legislation to enable this, the NHS Reinstatement Bill, is being heard by Parliament today. This is a last chance to give our health service a fresh start.
Yousef El-Gingihy is the author of How to Dismantle the NHS in 10 Easy Steps is published by Zero books
Register for free to continue reading
Registration is a free and easy way to support our truly independent journalism
By registering, you will also enjoy limited access to Premium articles, exclusive newsletters, commenting, and virtual events with our leading journalists
Already have an account? sign in
Join our new commenting forum
Join thought-provoking conversations, follow other Independent readers and see their replies