Strange as it sounds, this might be a cry for help from North Korea – and the world should listen carefully
Given the amount of US military hardware in Asia and the continuing lack of a peace treaty between North Korea and the South, it would be entirely rational for Kim to be looking for a stable and secure peace, but to remain intent on doing so without betraying weakness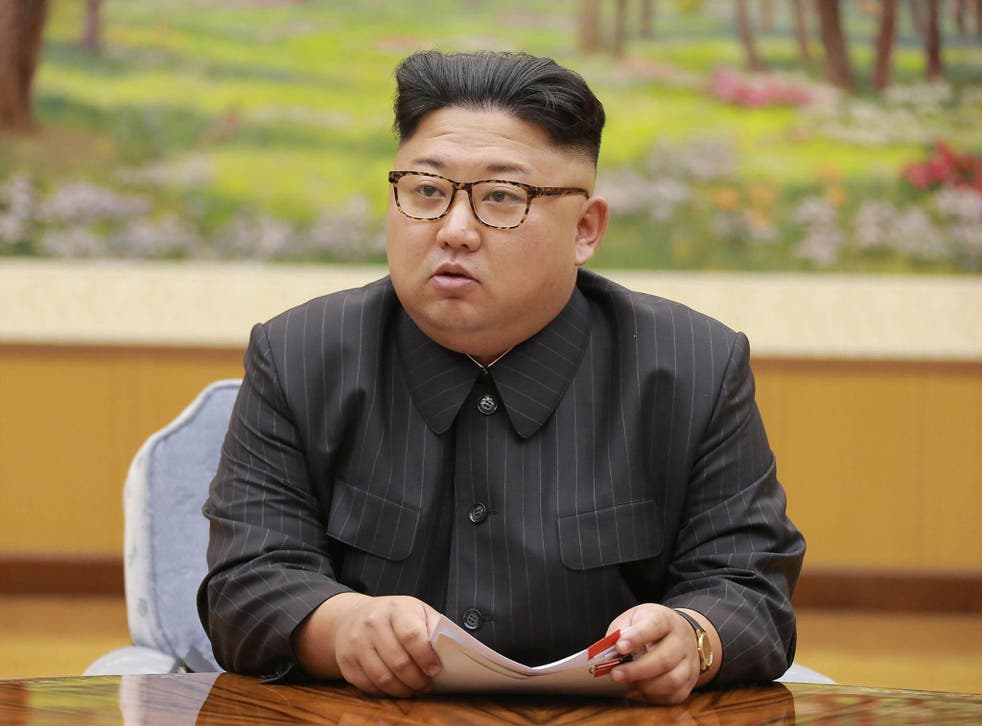 Is there anything that the United States can, or even should, do about North Korea? In the past month alone, under its thuggish young leader, Kim Jong-un, Pyongyang has successfully launched new long-range missiles, threatened to strafe the sea off the US Pacific base at Guam, and tested its first hydrogen bomb.
The fear now is that North Korea has – or soon will have – the capacity to put threats and capabilities together and might be rash enough to do so. That puts not just its immediate neighbours, including China and Russia, within range, but also the United States.
From a European perspective – both geographically and diplomatically – it is tempting to throw up one's hands and say that Donald Trump and Kim Jong-un deserve each other. Here, it would appear, are two leaders inclined to speak first, if not actually fire first, and think later; two leaders as unpredictable, unfathomable even, as each other; two masters of bluff and brinkmanship. At best, it could perhaps be hoped that in some strange way they have the measure of each other; that they recognise each other's florid language for the rhetoric it is. Perhaps they even know where to stop.
There is, I think, something to be said for this argument. Trump was widely condemned for his threat to respond to any new North Korean provocation "with fire and fury like the world has never seen". But that language seemed to get through to Pyongyang in a way that many more formal and considered representations have not.
US: North Korea could be met with 'massive military response'
The official Korean news agency hit back with accusations of US "war hysteria" and "recklessness". But the wording of its threat to Guam – that the Korean People's Army was "carefully examining a strike" – could be interpreted as a retreat dressed up as bombast for the home audience.
The difficulty is, of course, that real leaders in the real world cannot lightly dismiss bombast – or the risk of mistakes. After all, accuracy has not been a hallmark of North Korea's missile tests. What happens if an intended near-miss (on Guam, say, or Japan) becomes an unintended hit? What happens if North Korea becomes, as it may already have become, the latest state to flout the international nuclear non-proliferation regime? Should the US reach once again for its sheriff's gun, for all Donald Trump's campaign pledges about not waging more foreign wars?
Trump could argue, if he wanted to, that North Korea's now-proven intercontinental missile capability makes it a direct threat to US security. Such a claim would probably sit better with his campaign pledges than his recent U-turn to keep troops in Afghanistan.
So far, at least, however, a military strike does not seem to be what Trump has in mind – and thank goodness. Indeed, the greater and the more immediate the threat, the less his military talk has been. What was his tweeted threat in response to Kim's H-bomb test? Not "fire and fury", but a global embargo on anyone, anywhere, trading with North Korea.
Key moments in North Korea's nuclear programme
Trump's secretaries of state and defence, for their part, have played good cop/bad cop. At State, Rex Tillerson spelled out that the US had no territorial designs on North Korea. At defence, James Mattis warned of a possible "massive military response".
Trump's own preference – un-Trump-like though it might appear – has so far been to work through conventional diplomatic channels, and persuade others, notably China and South Korea, with more immediate non-military clout to use it.
Last month, the US supported a UN Security Council resolution on trade restrictions, but which also held out the prospect of talks. It was passed unanimously. With the UN Security Council meeting later today, something similar, if somewhat tougher-sounding, could be on the cards. Meanwhile, the Swiss President has offered her country's services as intermediary, and it would appear that UN back-channels exist and have been used.
What effect any of this has will depend on what North Korea really wants. Does it aspire to a nuclear capability for its own sake or because it sees this as the only guarantee of its own security? Does it want to throw its weight around in the region, or is Kim in fact making an ill-judged cry – primarily to the US – for attention and help?
Trump, May and other world leaders condemn North Korea's nuclear test
Given the amount of US military hardware in North East Asia and the continuing lack of a peace treaty between North Korea and the South more than 60 years after hostilities ceased, it would be entirely rational for Kim Jong-un to be looking for a stable and secure peace, but to remain intent on doing so without betraying weakness.
The question – whether for the UN or for Swiss mediators, or indeed for Donald Trump – should be how to help North Korea get from here to there, without accidentally falling into a war along the way.
Register for free to continue reading
Registration is a free and easy way to support our truly independent journalism
By registering, you will also enjoy limited access to Premium articles, exclusive newsletters, commenting, and virtual events with our leading journalists
Already have an account? sign in
Register for free to continue reading
Registration is a free and easy way to support our truly independent journalism
By registering, you will also enjoy limited access to Premium articles, exclusive newsletters, commenting, and virtual events with our leading journalists
Already have an account? sign in
Join our new commenting forum
Join thought-provoking conversations, follow other Independent readers and see their replies