North Korea's letter attempts to drive a wedge between the United States and its Asian partners
The letter could reflect a cowed Pyongyang suffering under deeper sanctions – a bellicose cry for help. Or it could be further escalation of rhetoric between Pyongyang and Washington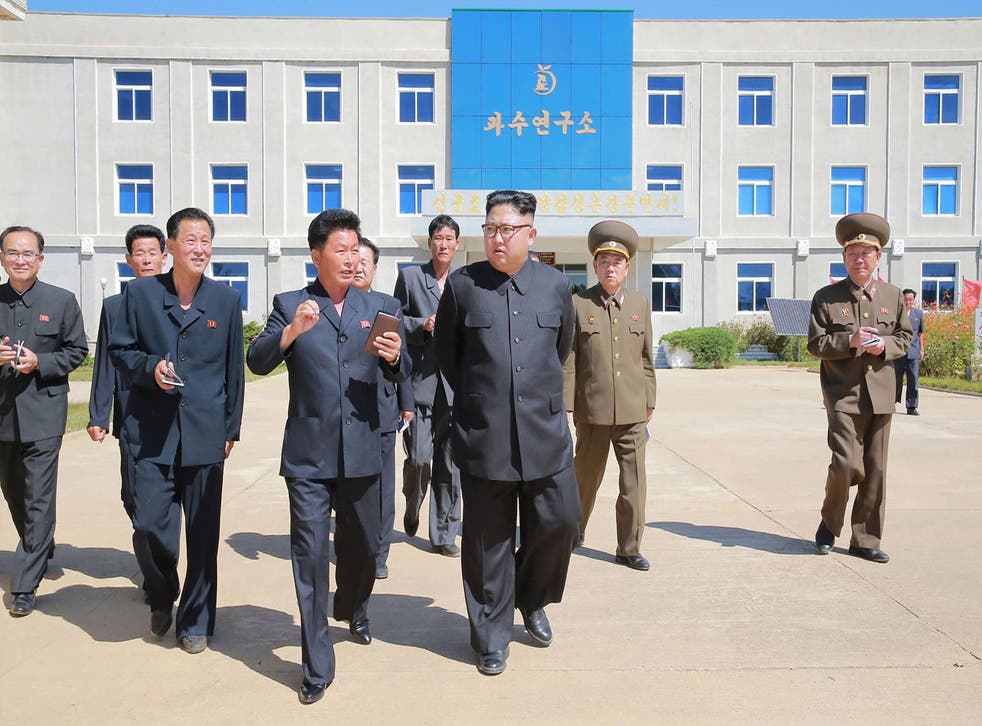 The latest round of North Korean public diplomacy, an "open letter" attacking Donald Trump, comes at a time when major political events have taken place in China and Japan, and on the eve of a high-profile visit to Asia from the US President. As a result, two big stories, one a long-term process of great power competition in Asia, the other an increasingly immediate crisis on the Korean Peninsula with potentially devastating results, look increasingly interlinked.
The wider regional environment is defined by the rise of China – politically, strategically but most prominently economic – and the increasing uncertainty of US commitments to the region, in particular as the guarantor of security.
The rest of the region has an immediate challenge in deciding how to respond to the threat of a nuclear North Korea and the potential of conflict, and a long-term challenge in how to position themselves vis-a-vis China and the US. Beijing and Pyongyang may be united in opposition to US presence in the region, but the likelihood of China gaining the strategic and stable space it desires in Asia, is lower when the primary issue is the security concerns emanating from a nuclear North Korea.
Speaking at the Chatham House London Conference on 23 October, the Foreign Secretary, Boris Johnson, declared "the single most productive asset" in a peaceful resolution to the North Korea crisis is "China's economic pressure". This dovetails with a line often heard from President Trump and from Japan, that it is in China's gift to dissuade Kim Jong-Un from his current path. There are those who disagree: former US President Jimmy Carter, for instance, has said that many "greatly overestimate" the influence China possesses.
Boris Johnson says military option must remain on the table with North Korea
This weekend saw the sending of an open letter – attributed to North Korea's Foreign Affairs Committee – distributed to Australia's embassy in Indonesia but addressed to "Parliaments of Different Countries". The letter attacked Donald Trump for the tightening of sanctions on Pyongyang and his UN speech of 19 September, in which he threatened to "totally destroy" North Korea if the United States is "forced to defend ourselves or our allies".
In a call to all countries "loving independence, peace and justice" the North Korean letter opposed "heinous and reckless moves of the Trump administration trying to drive the world into a horrible nuclear disaster." One problem with adopting a strategy of bluster and bellicosity is that it can be interpreted as demonstrating aggression or defensiveness, strength or weakness.
Kim Jung-Un's regime is arguing that their nuclear programme is a defensive action, required in response to Trump's threats; regional stability requires the rejection of ties to the US and its military presence. But this crisis revolves around a long-standing North Korean move to attain nuclear capability (which the letter claims it already possess) to strike the continental United States. This could reflect a cowed Pyongyang suffering under deeper sanctions – a bellicose cry for help. Or it could be further escalation of rhetoric between Pyongyang and Washington.
If North Korea is using declarative options which fall short of testing US response, this may be a sign of a creeping fear that President Trump will take pre-emptive action to stop their aims. His tweets may be dismissed as sound and fury – yet more bluster – but in the absence of a clear strategy they must be taken seriously. The letter is also the latest attempt to drive a wedge between the United States and its partners in the region. This time, it has been directed at (or through) Australia, but they come after missile tests directed at Japan.
Japan's Prime Minister Shinzo Abe won a resounding victory in a snap election held on Sunday, winning a "super-majority" (meaning majorities in both the lower and upper houses). Pending a victory in his party's leadership contest next year, Abe will be in power until 2021. This would make him the longest serving Japanese leader since the Second World War. It gives him space to push for the constitutional reform he has long advocated. This reform would allow for a more proactive security policy, and remove restrictions on Japan's armed forces.
Abe based his campaign in large part on the threat from Pyongyang, and upon his victory declared "My immediate task is to deal with North Korea". Relations between Beijing and Tokyo are clouded with mistrust, if Abe is able to secure his goals in part due to North Korean aggression which Japan blames in part on China, Beijing's ties to Pyongyang will look even more thankless.
In November, President Trump will embark on a high-profile trip to Asia, visiting China, Japan and South Korea, and attending conferences in Vietnam and the Philippines. He will speak to the National Assembly in Seoul and lay out a "vision for a free and open Indo-Pacific" in Vietnam. Allies will seek reassurance about the US role in the region and the world will watch for an indication of the latest position on addressing North Korea. In an atmosphere of heightened tension and uncertainty, less bluster and blame and more diplomacy, on all sides, would be more than welcome.
Join our new commenting forum
Join thought-provoking conversations, follow other Independent readers and see their replies