After branding junior doctors 'militant radicals', the government now wants you to turn against teachers too
Really we have to admire the bravery of a government that persists in pushing public service overhauls against which entire professions are united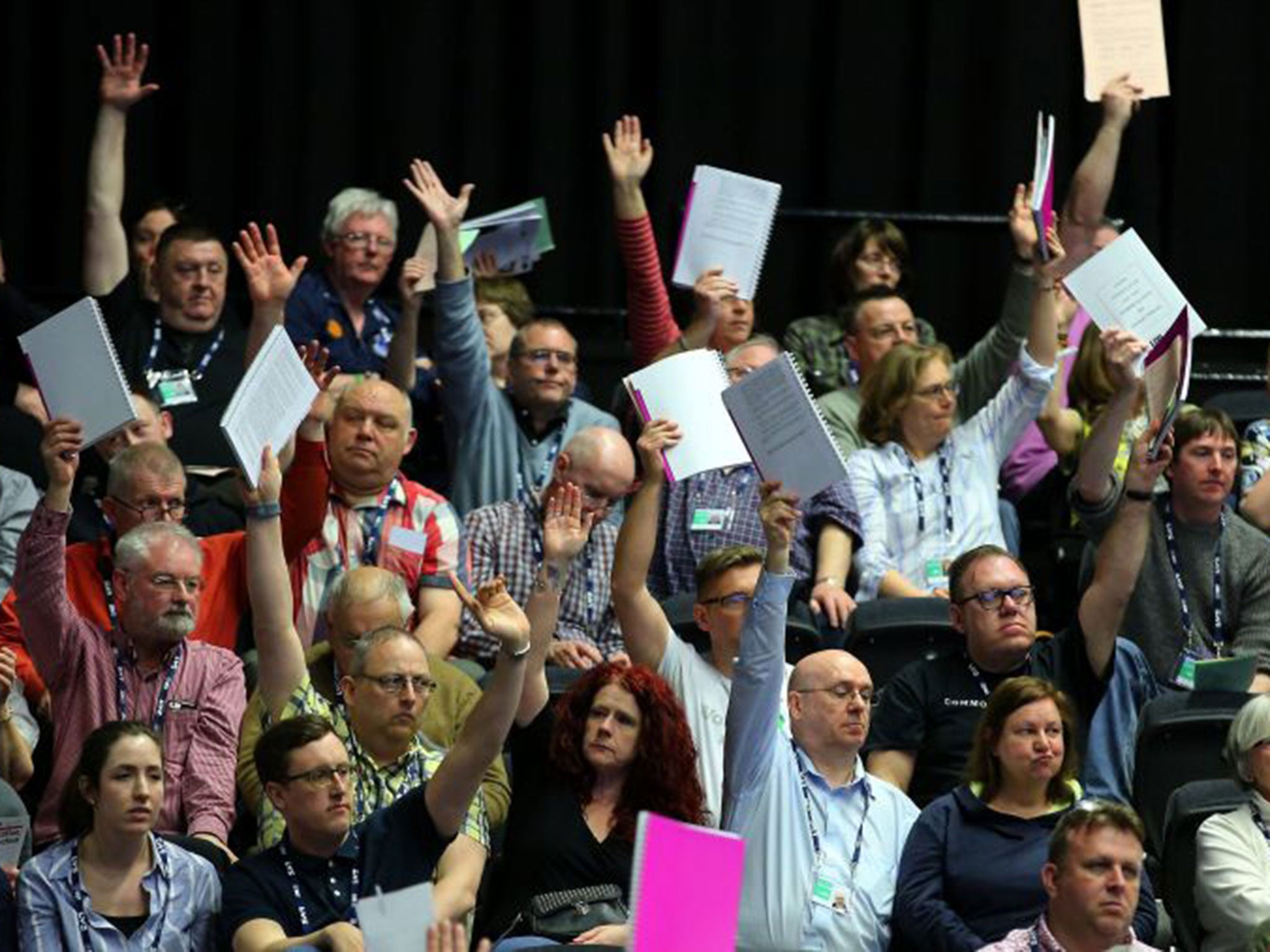 First doctors, now teachers. Has the government embarked on a mission to stamp on the caring professions?
Hot on the heels of launching its 'nuclear option' of imposing a much-detested new contract on junior doctors, Number 10 chose last week to get rough and ready with the country's teachers.
The biggest overhaul in education for more than 60 years was revealed not by the Education Secretary but by the Chancellor. George Osborne's bombshell education announcement – placed, rather peculiarly, in the middle of his Budget – was to turn every state school in England into an "academy" – so-called "forced academisation" or, as the Economist preferred to put it, "the Starbucksification of schools".
Education Secretary Nicky Morgan immediately turned Jeremy Hunt-like language on complaining teachers, because why not take tips from a man who managed to alienate an entire profession of doctors?
There is "no reverse gear when it comes to our education reforms", she declared this weekend, as blunt as she was dismissive. Meanwhile, Junior Health Minister Ben Gummer dismissed junior doctors' strikes as pointless, since "that train has now left the station".
One has to wonder at the Government's chutzpah in so bullishly persisting with public service overhauls against which entire professions are united.
But for now, at least, teachers have been spared the Government's most heavy-handed rhetoric. Junior doctors have been variously described as "militants", "radicals" and "politically poisoned" – all, apparently, for having the temerity to speak out against a government policy which we believe will endanger the safety of our patients.
Presumably, if teachers remain out of line on "academisation", they too will be subjected to Government insinuations that their behaviour is somehow akin to that of terrorists.
What is striking in both stand-offs against both teachers and doctors is the Government's refusal to see our resistance to their policies as being driven by anything other than self-interest. Actually, what most strongly unites our professions is our concern for the most vulnerable people in society – and our steadfast unwillingness to sign up to political spin masquerading as hard evidence.
The "seven-day NHS" is a case in point: a brilliant soundbite dressed up in emotive, patient-centred rhetoric, yet backed by neither the funds nor staff required for its safe delivery. Doctors, steeped in evidence-based medicine, cannot condone the nonsense that an un-costed, unstaffed, seven-day soundbite is genuinely beneficial for patients.
And so it is with academies. The government assertion that chains of "multi-academy trusts" will drive up standards in schools is backed up by surprisingly little evidence that academy chains are any more adroit than local authorities at supervising schools.
Just as there are good and bad hospitals, so too are there good and bad schools - in both the local authority and the academy sectors. No-one has yet explained which problems will be solved by radical structural reform imposed by central government, or why academies can demonstrably solve them. In short, there is no convincing evidence for this radical overhaul of the nation's schooling.
Nonetheless, the government persists in branding teachers' and doctors' concerns with its policies as a dereliction of our duty to our patients/pupils. "Teaching unions have a choice," said Nicky Morgan this week. "Spend the next four years doing battle with us and doing down the profession they represent, or stepping up, seizing the opportunities offered… and helping us to shape the future of the education system."
What the government appears not to have appreciated is the profound resolve of both doctors and teachers to protect our patients and our pupils from unsubstantiated Government spin.
Already, the country's biggest teaching union has voted to ballot its members on whether to go on strike over the new academy policy. To preside over one public workers' strike is careless; to precipitate two is positively election-threatening.
David Cameron now potentially faces simultaneous doctors' strikes, teachers' strikes and an EU referendum. It's set to be a long, hot summer.
Join our commenting forum
Join thought-provoking conversations, follow other Independent readers and see their replies