The decision to use facial recognition software at Notting Hill Carnival is another example of racial profiling by the police
Notting Hill Carnival is supposed to be a symbol of tolerance and equality, but as overt racism has diminished, more insidious forms persist and are in danger of growing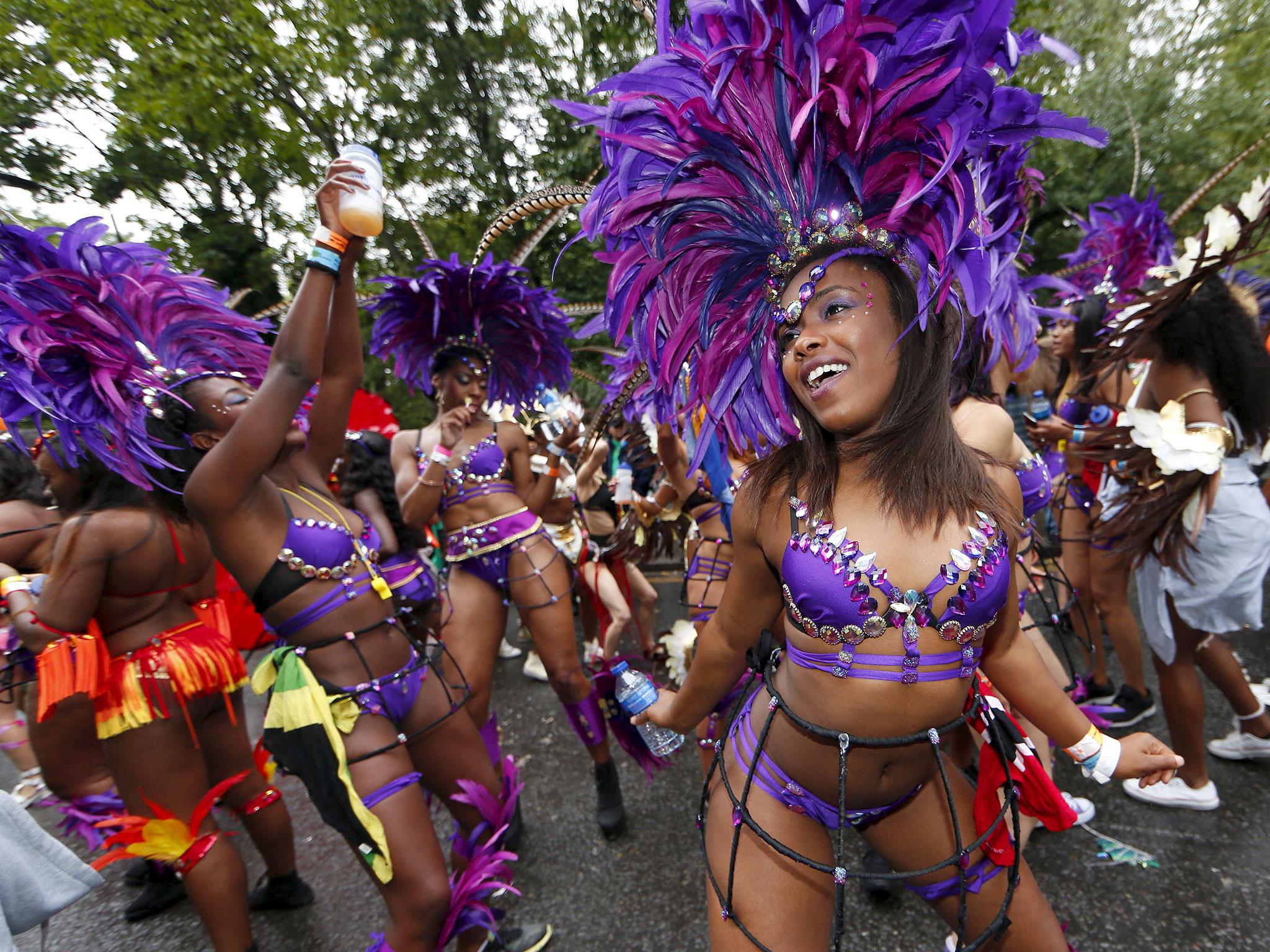 Almost 60 years ago this summer, around 400 white rioters besieged the homes of West Indian families living on Bramley Road in Notting Hill. No one was killed but the scars left on the psyche of Britain's growing black population has still not yet healed. There still exist two Londons, two Britains in fact, divided by racial inequality.
Of course, that is not to say things haven't improved. The chances of seeing "no blacks, no dogs, no Irish" written on For Rent boards are thankfully remote and I do not feel the same sense of fear walking the streets of Britain as my father and grandfather would have done. And so many of us now have the opportunity to revel in the joys, the colour, the sound, and the smell of the Notting Hill Carnival, set up as a cultural signifier to send the message that Britain will no longer tolerate the kind of racist hatred that led to that week of rioting in 1958.
But as overt racism has diminished, more insidious forms persist and are in danger of growing. At this year's Carnival the Metropolitan Police will, for the first time, trial the use of face recognition software. This tool uses contours and colouring to identify the face of someone whose photograph is already on a database.
We need to call out the Met's plan for what it is: racial profiling.
Notting Hill Carnival: Tightened security and the Grenfell effect
First of all is the decision to use the software at Notting Hill in the first place. In the same way that they chose last week to launch a series of drugs raids in advance of the Carnival, "stepping up" crime crackdowns at an event attended overwhelmingly by black people stinks of stereotyping and prejudice.
Secondly we have to ask who is on the police's database. Black people are more likely to be stopped and searched, arrested, and, when taken to court, incarcerated. Their faces flood police registers and they are the ones that will be pulled out of the crowds in Notting Hill. As a person of colour I have myself been stopped and searched for no good reason on numerous occasions and I know how humiliating, alienating, and anger-inducing that feels.
My big worry for Britain is that we have been lulled into a false sense of security about race. Just because stones are not routinely being thrown through the windows of West Indian families does not mean, if you will pardon the expression, that we are now whiter than white. In the UK hate crime against ethnic minorities has risen since the EU referendum. Two years ago Lambeth Council launched investigations into Fridge nightclub in Brixton, pinning the blame for assaults that occurred within a 500 metre radius of the club on its black owners, a decision widely criticised by the black community in the area. The club was forced to close.
So, rather than making assumptions about the state of British attitudes to race and using police tools likely to inflame racial tensions, here is what I and the Green Party believes needs to be happening.
White riot: The week Notting Hill exploded
Show all 10
For one, we need to break the cycle: the racial divide in Britain is given clarity by policing but it comes also in the form of economic, social, and educational inequalities. That cycle must be broken. That means investing in social housing to provide more homes for those who are British born and coming from overseas. It means abolishing the minimum income requirement for entry that often splices families in half at the border. And it means reviewing access to legal aid so that those who need support in setting up their lives in Britain can get it.
We need to ensure that people of colour also feel safe in their communities. Many police officers in Britain are doing great work with minority groups but it's hard when they are supported by an institution that still runs counter to the liberal attitudes this country is supposed to project. We have to bring an end to stop and search which rather than finding criminals very often creates them, and we need an urgent review of the criminal justice system so that we can scrape out the last remnants of racial bias – Prevent and face recognition to name just two – that it still promotes.
The last thing I want to leave you with is a thought about why this should matter at all to people living in Britain. Prejudice breeds more prejudice: it creates a society of blame and individualisation. What happens today to black people might happen to any disadvantaged group tomorrow. The Green Party believes we can create a loving society, but it means holding hands first with your neighbour – and not just the ones that share your skin colour.
Rashid Nix is the Green Party spokesperson for people of colour.
Join our commenting forum
Join thought-provoking conversations, follow other Independent readers and see their replies