Now Denmark plans to stop paying its royals, let's discuss the £40m our own take from the taxpayer every year
Four years ago, George Osborne worked it out nicely for Liz et al when he put a clause into a piece of legislation that shielded the Buckingham Palace residents from public funding cuts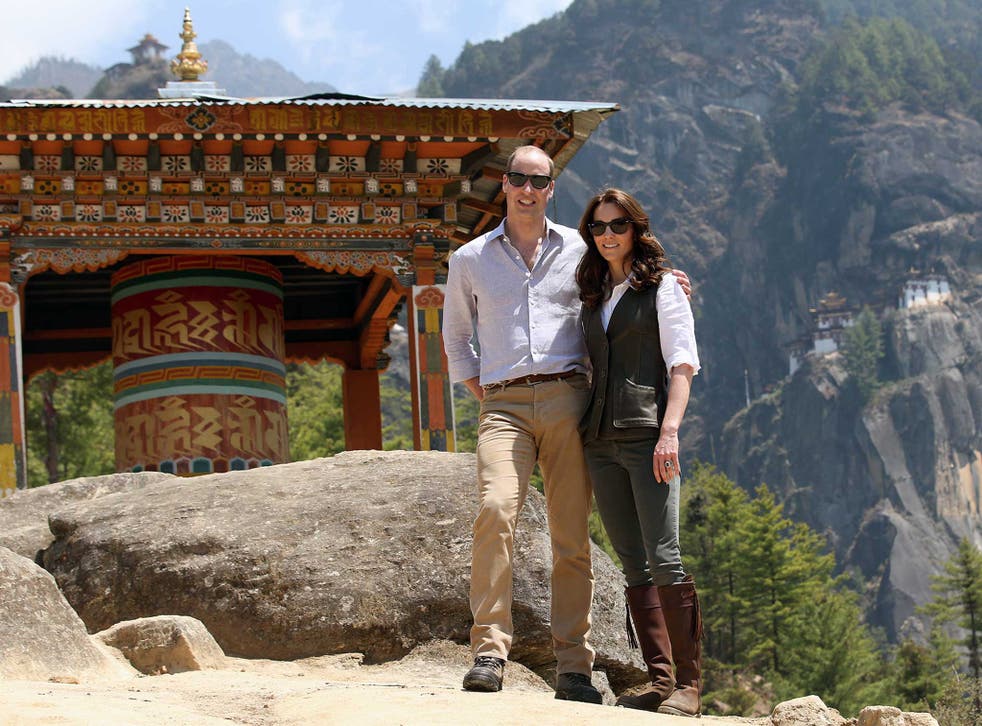 How much does having a royal family cost? Too much, according to Denmark, which has just announced it's going to rein in the spending due to "simple mathematics". Danish politicians will now limit the number of the Queen's grandchildren who are entitled to a salary from the state: bad news for the eight grandchildren of Margrethe II, good news for anyone who believes in basic common sense.
How does this compare to the financial situation vis-a-vis royals in the UK? Well, the Sovereign Grant – taxpayer money given to Queen Elizabeth and her family to carry out their 'official duties' – was £40m in 2015, up from £35.7m in the previous financial year. This works out at around 60p from each of her subjects.
Four years ago, George Osborne worked it out nicely for Liz et al when he put a clause into a piece of legislation that shielded the Buckingham Palace residents from public funding cuts. It also made sure that the Queen would get a pay rise every year, and that the monarchy would receive 15 per cent of profits of the £9.9bn Crown Estate. And that's not the only money the royals benefit from. According to Republic, a charity that (as the name suggests) campaigns for the end of the monarchy, the true cost of the monarchy to the taxpayer is more like £334m per annum, considering that the royal family's security bill (£100m) is picked up directly by the Metropolitan Police, local councils pay when royals visit them (£21.5m), and the Royal Household Pension Scheme (yes really) costs around £2.2m alone.
In a time of austerity, 'necessary' cuts, widespread strikes and everyone supposedly being in it together, it's particularly galling to read the charity's estimation that the estimated £334m the monarchy costs could pay for the employment of 15,000 new nurses, 14,000 new police officers or 15,000 new teachers – all of whom are of course in short supply. £334m, Republic also points out, is more than NHS England spent last year on the Cancer Drugs Fund.
Now, I'm not suggesting that if we wrench the sceptre out of our dear Queen's hand, we're suddenly going to cure cancer – but every little helps. And the £2.1m Will and Kate spent of taxpayers' money on renovating their five-bedroom home, or the £370,000 they charged back to us for an official trip to South East Asia (something most gap year teenagers seem to manage on less than £1,000 after a summer spent working in Wetherspoons), doesn't exactly make me warm and fuzzy with monarchic sentiment. How necessary was it, after all, for Prince Charles to spend £246,160 on taking a private jet to Nelson Mandela's funeral?
5 times the Queen's veil of neutrality was dropped
Remember two-year-old Prince George's ostentatious £18,000 playhouse on wheels, which is undoubtedly twice the size of my rented flat in London? That was a birthday present from a Dorset-based company called Plankbridge. Nothing could more obviously illustrate the fact that the royals don't even need our money: businesses are practically falling over themselves to give photographable freebies to Will, Kate, Harry, Charles, George, Charlotte and their ilk. Even if we cut them off tomorrow, we're hardly going to be chucking change at them outside of Old Street station by next week.
According to the Daily Mail, 26-year-old Princess Beatrice took 11 holidays in under six months last year while still magically being able to "work full time as a businesswoman" after quitting her previous job (an internship at Sony). Many lesser humans would find it difficult to work full-time while simultaneously watching the Grand Prix, skiing at a chalet in the Alps, and reclining on a yacht in the Caribbean. I suppose that's what good breeding can do for a person.
Republicanism, scandals and austerity: Europe's royals start to feel the pinch

Show all 2
A lot of these vacations might well have been freebies, since she technically receives no public funds herself - though, of course, money from her father Prince Andrew (via the Queen) probably helps.
Having never in my life encountered a tourist who said they visited the UK – or indeed London – because of them, I remain extremely unconvinced by the retrograde argument that the royals "bring us more financially in tourism than they take out". And that, aside from "tradition", is the only reason I've ever been given for keeping them on the throne. Aside from the expense, regular briefings with the Prime Minister on the inner workings of the government are morally shaky at best; call me crazy, but I reckon the time could be better spent compiling personal updates from the PM for the public who actually voted him in.
£334m is too much, and so is the lowest possible cost of £40m. Put simply, the royal family isn't worth it. If Denmark can see that, why can't we?
Register for free to continue reading
Registration is a free and easy way to support our truly independent journalism
By registering, you will also enjoy limited access to Premium articles, exclusive newsletters, commenting, and virtual events with our leading journalists
Already have an account? sign in
Register for free to continue reading
Registration is a free and easy way to support our truly independent journalism
By registering, you will also enjoy limited access to Premium articles, exclusive newsletters, commenting, and virtual events with our leading journalists
Already have an account? sign in
Join our new commenting forum
Join thought-provoking conversations, follow other Independent readers and see their replies