Of all Britain's recent guests, Indian Prime Minister Narendra Modi matters most
Letter from the editor: India's historical ties with the UK and the size of the Indian diaspora make this a special relationship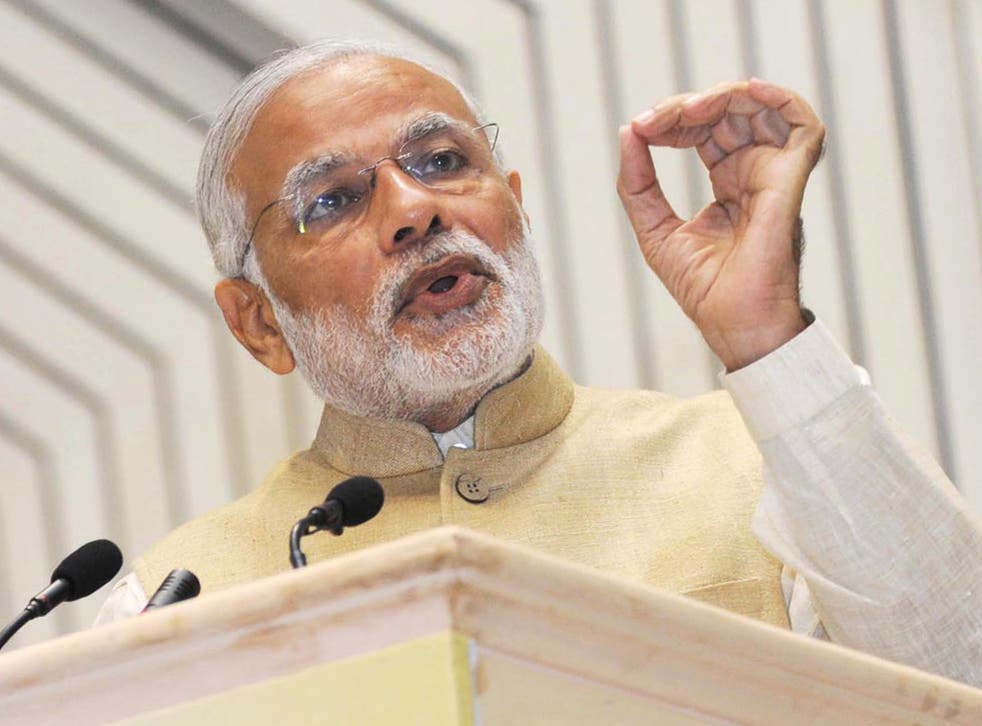 We toyed, late on Thursday night, with "The Sharm Offensive" as a front-page headline to go with a picture of David Cameron and Abdel Fattah al-Sisi, the Egyptian President, outside Downing Street. In the end we decided it was inappropriate for a rather grave story.
But a charm offensive is certainly what Sisi was on, just like Xi Jinping, the Chinese leader recently on a state visit, and Nursultan Nazarbayev, the Kazakh leader, who was here for two days, too. Call me biased, but next week it's the most important one yet, as we welcome the Indian Prime Minister, Narendra Modi.
Now you could argue that, given it has the bigger economy and the attention of George Osborne, China rather than India is the more useful ally. But, aside from the fact that Britain should, wherever possible, take the side of democracy over dictatorship, India's historical ties with the UK and the size of the Indian diaspora make this a much more special relationship.
It's a telling sign, by the way, that India gave the post of High Commissioner to the UK to Ranjan Mathai, a former Foreign Secretary widely regarded as the outstanding Indian diplomat of his generation.
Diplomats say we don't have to choose between China and India, that we can make allies and trading partners of both. That much is true. But history is not awash with examples of globally dominant superpowers who are led by pacifists; and on the contrary almost all of history's hegemons have flexed their military muscles. I wouldn't bet against a major conflict with China at some point in this century, and if it happens I very much hope that Britain and India will show solidarity in their response.
For Cameron, India means votes. He, the Tory chairman, Lord Feldman, and his election adviser, Lynton Crosby, very aggressively – and successfully – courted what some Tories refer to as "the Hindu vote" back in May. That's why he will be joining Modi at a huge rally of supporters. The Indian leader, meanwhile, wants to attract world-class talent and investment for his burgeoning economy. He has three priorities in mind: trade in the broadest sense; encouraging London financiers to stimulate investment in Indian infrastructure; and support for his flagship initiatives, particularly Digital India.
Finally today, an apology. Production glitches meant the wrong versions of the front and back inside pages of today's magazine were sent to the printers. As a result they have several spelling and grammatical errors, and fall well short of the high standards we set ourselves. I'm very sorry about that – and hope you enjoy today's edition nevertheless. Check out Simon Kelner's essay on the decline of the North. It's a corker.
Twitter: @amolrajan
Register for free to continue reading
Registration is a free and easy way to support our truly independent journalism
By registering, you will also enjoy limited access to Premium articles, exclusive newsletters, commenting, and virtual events with our leading journalists
Already have an account? sign in
Join our new commenting forum
Join thought-provoking conversations, follow other Independent readers and see their replies