Am I the only fan of modern classical music?
People expect melody and emotion from their music; but just because modern classical doesn't conform to this doesn't make it worthless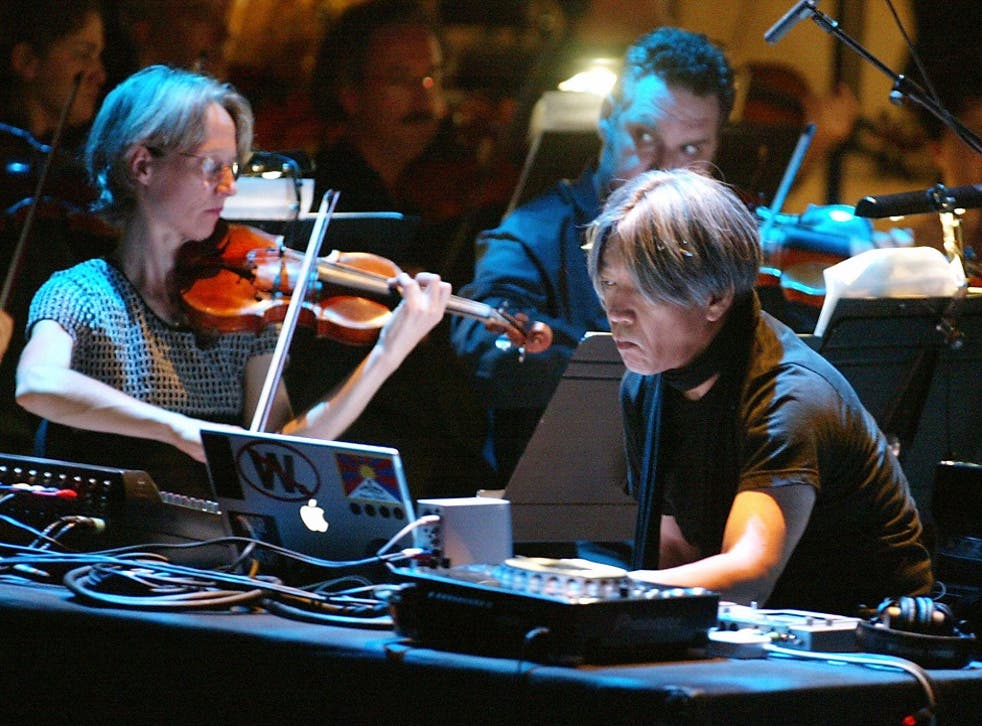 I like modern classical music. But does anyone else? Remarkably, it seems, it's still worth asking this question – at least because, as Alexandra Coghlan recently hinted in these pages, the answer might be no. Coghlan traces this attitude back as far as the composer Hanns Eisler, who wrote in 1926 that "Modern music bores me" – oddly enough, in a letter to that legendarily "modern" composer Arnold Schoenberg. Deriding new music is not a new activity, by any means.
But it does remain rife: Coghlan could very easily have stuck to the 2010s in her analysis. One memorable incident back in August saw Michael Attenborough – artistic director of the Almeida Theatre, which has a proud history of presenting top new operatic works – appearing to hit on something with the disparaging comment in the Telegraph that "Modern opera studiously avoids anything so old-fashioned as melody or emotion, which seems to me a contradiction of what music is all about."
As mentioned, I like modern classical music, and I go to quite a lot of modern opera. And while I don't think its avoidance of melody or emotion is comprehensive, or particularly "studious", I don't have a huge problem with the opinion that modern opera doesn't play particularly strongly in those suits. Of my two favourite ones I've heard in the past year or so, one (Gerald Barry's The Importance of Being Earnest) was not very melodic, and the other (Philip Glass's Einstein on the Beach, assuming that still counts as "modern") was not emotive in any conventional sense.
But as far as I'm concerned, this represents an enormous advance in music, and certainly not "a contradiction of what music is all about". Modern opera's freedom from such restraints is a sign of progress. These days, it doesn't have to do anything as predictable as be melodic or make people feel things.
Being art, modern opera is autonomous, and if people approach it with any particular expectations at all, there is a healthy chance they will come away disappointed. And if they approach it like a nineteenth-century audience, expecting boundless melody and rivers of tears, then there is a yet greater chance they'll not be satisfied. Much like most people wouldn't be satisfied if they'd just watched Inglorious Basterds having been expecting Casablanca.
To put it more bluntly, the melody-and-emotion comment holds modern music to a set of expectations which it isn't designed to meet. Modern music has changed, but modern attitudes towards music remain stuck in the past, continuing to place the masterworks of earlier times on an unimpeachable pedestal of greatness. It doesn't help matters that most mainstream classical concerts focus entirely on canonical works by dead people, but yet more of a problem is that when new works are heard, they tend to be compared to the established, older pieces they're programmed alongside. On such terms, new classical music often does very badly.
Niche is beautiful
When Daniel Barenboim performed the music of Pierre Boulez alongside that of Beethoven at this year's BBC Proms, for instance, it was occasionally difficult to know exactly what to do with the newer pieces. Certainly, if you were expecting some sort of heroic narrative, as might have taken you through Beethoven's Third or Fifth Symphonies, you will have been sorely disappointed. Boulez's music doesn't have this formal sense to it, and doesn't mean to; this is even apparent from some of his pieces' titles – Dérive II featured in Prom 9, between Beethoven's First and Second Symphonies, and "dérive" means "drift" in French. Boulez's pieces don't progress towards some massive climactic point, like Beethoven's heroic music does, and it certainly isn't particularly melodic. It drifts. And if you let it drift, it's beautiful.
We don't live in the heyday of classical music any more; nor, perhaps, in the heyday of the visual arts, where the debate on greatness rages on. But this doesn't mean that the quality of new artistic works being created today is any lower than it ever was; it just means that many of these new works don't have the same sort of quasi-universalist appeal that some art of the past laid claim to. A lot of art today is more particular, takes a little longer to appreciate, and might at first seem rather alien. But that doesn't mean that you need any particular skills to appreciate it, because you don't. It's just a matter of being open to the idea that art might do something other than what you expect it to.
German philosophers of the nineteenth century called classical music a universal art, and the music their compatriots produced was tailor-made to match this bold claim. But this was just one opinion, from one particular place at one particular point in time. We are culturally richer today for having had not just this one view on the importance of music, but also countless others, from any number of different places and times in history. And we're also richer now because of the music of our own time, however differently it works from the "classical" music of the past. If we really think art is important, then all we can do is let artworks speak for themselves, however they happen to do so, melodic or unmelodic, emotive or unemotive, old or new.
Paul Kilbey is a music critic and writer. He is speaking at the No more heroes? Art, genius & tradition Battle Satellite at Foyles, Charing Cross Road on Oct 16
Independent Voices is partnering with the Battle of Ideas festival to present a series of guest articles from festival speakers on the key questions of our time.
Register for free to continue reading
Registration is a free and easy way to support our truly independent journalism
By registering, you will also enjoy limited access to Premium articles, exclusive newsletters, commenting, and virtual events with our leading journalists
Already have an account? sign in
Register for free to continue reading
Registration is a free and easy way to support our truly independent journalism
By registering, you will also enjoy limited access to Premium articles, exclusive newsletters, commenting, and virtual events with our leading journalists
Already have an account? sign in
Join our new commenting forum
Join thought-provoking conversations, follow other Independent readers and see their replies