International Women's Day: The taboo surrounding menstruation has caused period poverty
Progress had been made, but at the Royal College of Nursing we are urging the government to do more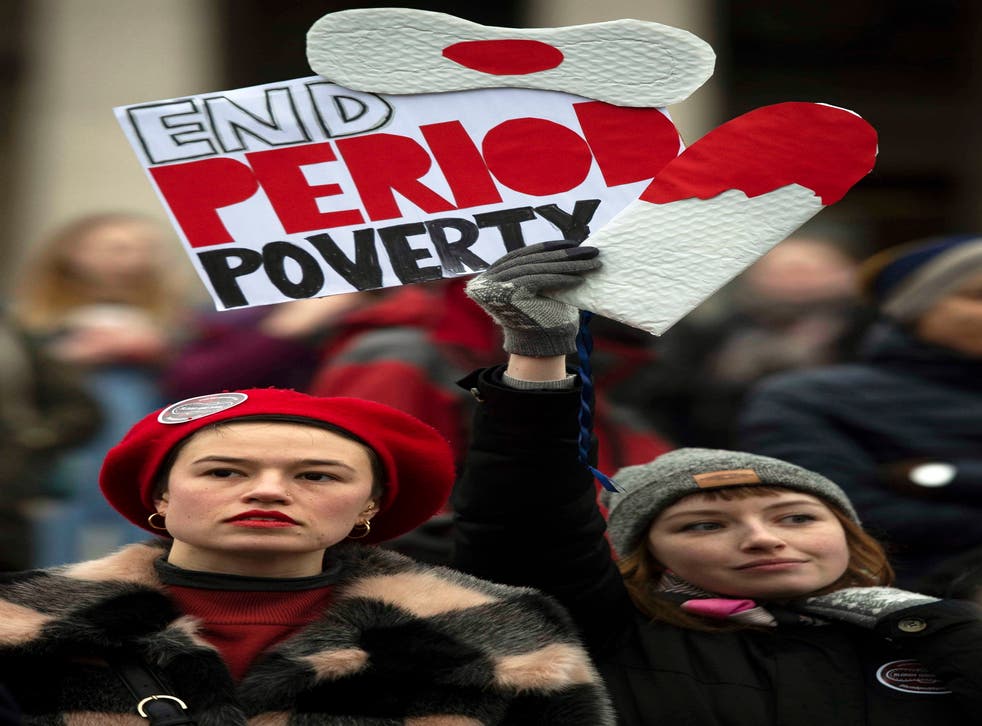 Why is something as normal as menstruation still a taboo?
In 2020, we are beginning to have more open conversations about periods and, in particular, the issues many girls and women face with it.
Our awkwardness about periods has led those who don't have them to believe that period products are cheap and accessible – when in fact, many are unable to afford them. Nurses have told the Royal College of Nursing (RCN) that young women tell them they've had to steal sanitary products, or improvise them from socks.
Tampons and sanitary towels are subject to VAT, which classifies them as "a luxury, non-essential item". The European Commission is aiming to bring in a zero rate of VAT for sanitary products and the UK government has legislated to allow this to happen as soon as tax rules change. Even though Theresa May's government said the revenue from this tax would help charities, some supermarkets decided to remove the charge anyway. Anyone who's menstruated will tell you that periods are no luxury, certainly not non-essential.
When the RCN – where I work – discussed period poverty at its annual conference last year, it was pointed out that razors and many other personal hygiene items are given to patients free of charge in hospitals. But if someone needs a sanitary product during their hospital stay, a nurse might have to nip to the nearest pharmacy.
Last summer, the testimony of our members, the arguments of doctors and other healthcare professionals convinced NHS England to make sanitary products available free to all hospital patients. While this represents a key victory in the battle against period poverty, the fight doesn't end here.
Asylum seekers, people experiencing homelessness and women with disabilities, still won't be able to access the sanitary products to which hospital patients are now entitled. The outreach teams of nurses or midwives that have been created to bring healthcare into these hard-to-reach communities are a positive start, but there is so much more to be done. Groups like The Red Box Project and Bloody Good Period want to see a more comprehensive education about female sexual and reproductive health so everyone knows periods are normal.
We must get boys and men talking about periods in order to end the stigma surrounding them, and build a consensus that period products are a basic necessity.
We must follow the lead of Scotland, which is making strides towards becoming the first country in the world to make all period products free.
We must learn from nursing professionals who use every opportunity to promoting positive attitudes about periods to women and girls by starting conversations about what's a 'normal' amount to bleed with patients. Nurses have been at the forefront of developing treatments for endometriosis like mirena coils and hysteroscopy and advocate for them to be an option for everyone who would benefit.
And ultimately, we mustn't discount the progress we've made towards ending period poverty. But we can't be complacent, either – until no-one pays "period tax" or, better still, period products are freely available, the fight is not over.
Government has committed to ending this poverty[R6] by making period products freely available in schools, colleges and hospitals. On International Women's Day, nurses and midwives are demanding they make good on this commitment.
Carmel Bagness is professional lead of midwifery and women's health at the Royal College of Nursing.
Join our new commenting forum
Join thought-provoking conversations, follow other Independent readers and see their replies