What the future holds for politics in 2021 – the Peter Mandelson Memorial Dim Sum Supper is back
The annual political fortune-predicting dinner party returns – only this year without the dim sum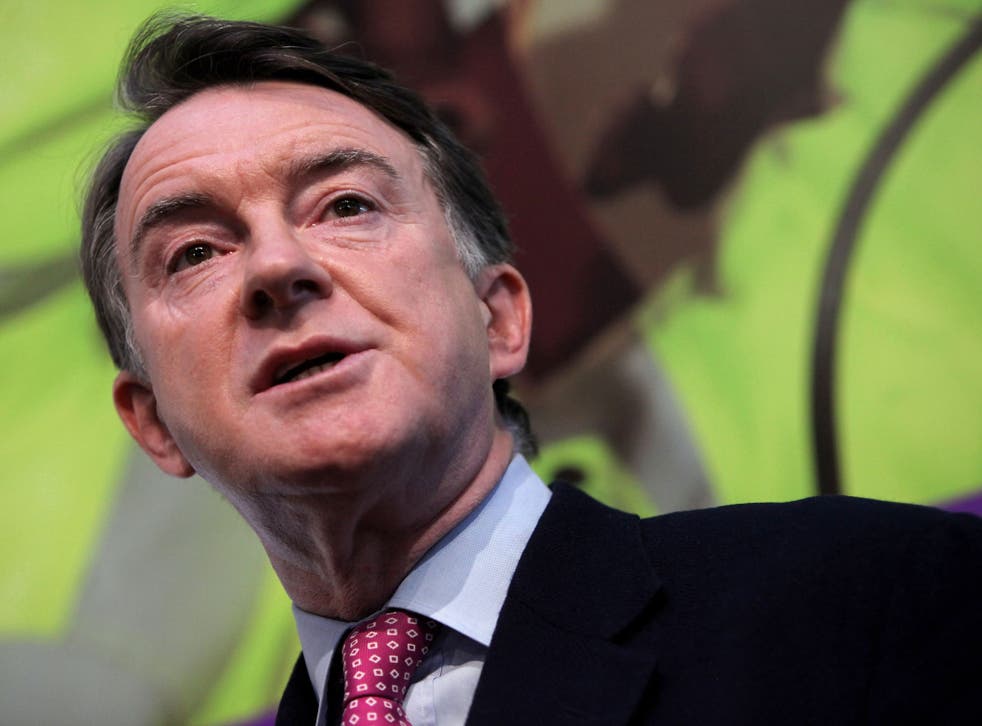 We all have to improvise in these unusual times. That applies to the Peter Mandelson Memorial Dim Sum Supper just as much as to any other venerable institution of the unwritten British constitution. One of the great strengths of the constitution is that it can adapt in a crisis, so the participants in the supper were undaunted by the closure of restaurants. 
The dim sum deliberations proceeded without the dim sum. As with most politics, this year's proceedings took place over Zoom. Just to preserve the spirit of the occasion, I cooked some duck gyoza from Itsu afterwards (recommended).  
As with most ancient traditions, many of the distinctive features of the Peter Mandelson Memorial Dim Sum Supper are actually modern inventions. It began on 23 December 1998, when a group of friends and I were dining in Soho and news reached us – by pager, it was so long ago – that Mandelson had resigned as trade secretary.
Remarkably, the same group of friends was lunching on 24 January 2001 when Mandelson resigned again, this time as Northern Ireland secretary. Since then, we have gathered every year, with one or two gaps, just before or after the new year, to make predictions about what we think is going to happen in politics. Most of our predictions are wrong, but they provide a way of taking stock. It turned out that our efforts were even followed by David Cameron when he was prime minister, although I think that may have been a way of his boasting about winning the 2015 election against the expectations of most journalists.
Last year's supper produced one of the worst batches of predictions so far. We thought Donald Trump would be re-elected; Lisa Nandy would be shadow chancellor; Yvette Cooper would be shadow home secretary; and Dominic Cummings would survive as the prime minister's chief adviser until at least this year. I have a blurry memory, which my companions hesitantly confirm, that I dissented, saying Joe Biden would beat Bernie Sanders in the primaries and then win the general election, but I cannot now find the napkin on which the full minutes of the meeting were preserved. 
Most of the predictions we didn't get wrong were for events that still haven't happened. The Scottish parliament elections – in which we thought the Scottish National Party would win a majority – were postponed. And we expected the next UK general election to be in May 2024, when the Conservatives would win another majority – although a vocal minority of the assembled company predicted a hung parliament in which Labour would form a minority government.
Anyway, our motto is "undaunted" and so, every year, we criticise ourselves for our mistakes; vow to learn, superforecaster-style, from them; and make some more predictions. This year, we predicted that the Scottish, Welsh and English local government elections would go ahead, although we had a lot of business to get through so we didn't waste time trying to guess whether they might be postponed from May to June. We predicted with boring unanimity that Sadiq Khan would be re-elected as mayor of London and, again, that the SNP would win in Scotland, although we did pause to wonder how the weight of conventional wisdom might be confounded.
We predicted that there would not be a second Scottish independence referendum during this Westminster parliament. The more interesting question, though, was what would happen after the next UK general election. The majority view was that such a referendum would never happen; and that if Labour formed a government in a hung parliament it would remain opposed to a new referendum, daring the SNP to bring it down, vote by vote. However, a minority took fright at such an open-ended prediction, and said there would be no referendum before 2030, a date that was later amended to 2028.
Our epidemiological subcommittee hesitated long and hard between March and April as the month in which the last part of England will come out of tier 4 restrictions, with the majority eventually plumping for April.
During a break in proceedings (tech problems) one of our number posed a question that had not been submitted to the authorities in advance: which of the Westminster parties will change leader first? Usually this kind of thing is frowned on by the presiding officers, but it did prompt an interesting side discussion about who the Westminster leaders of the Democratic Unionist Party and Plaid Cymru are (Jeffrey Donaldson and Liz Saville Roberts). In the end, we concluded that Ian Blackford, leader of the SNP group in the House of Commons, might just be the one to be replaced first.
We made little progress when we resumed formal business. Reshuffling the cabinet took so long that we thought the prime minister might well give up and just leave it as it is. Priti Patel seems vulnerable at the Home Office, with the employment tribunal case brought by Philip Rutnam, her former top civil servant, still pending. But she has survived against the odds so far. We thought Gavin Williamson might be moved from education but couldn't find anywhere to put him. If he were moved, Matt Hancock might replace him. We thought Sajid Javid might return, but not at the "great office of state" level at which he left. Jeremy Hunt might have to wait a bit longer.
The shadow cabinet was no easier, so we decided to come back to that later. Instead we moved on to American politics. At this point one of the dim summers usually reads out a warning against British journalists making predictions about a political system with which they think they are familiar but which is actually quite alien. However, as American journalists are just as bad at predicting their own politics, we ploughed on.
The majority view was that the Democrats would win the two Georgia senatorial run-off elections, thus gaining control of the Senate on the vice president's casting vote. I was in the minority who thought the Republicans would win at least one of them. Opinion polls in the state suggest in effect a dead heat in both contests; and no one knows what effect diehard Trumpian rhetoric about boycotting the elections has on the opinion polls or will have on the votes themselves.  
Our final predictions were that Donald Trump would fail to attend his successor's inauguration on 20 January, and that the Republican nominee for president in 2024 would not be a Trump, either Donald or Ivanka. One of our number predicted that Mike Pence would be the candidate, but the rest refused to commit ourselves.
At this point, my battery was running low, so we had to adjourn. The remaining items on the agenda will be held over to our next meeting. What will Labour's EU policy be at the next election? When will the next election be? How long will Boris Johnson last as prime minister? Who will succeed him? When will there be a referendum on Irish unification? Who will win the French presidency in 2022?
Stay tuned for the next exciting instalment of the Peter Mandelson Memorial Dim Sum predictions.
Join our new commenting forum
Join thought-provoking conversations, follow other Independent readers and see their replies