You may be disgusted that police control rooms are downgrading urgent calls – but often there are simply no more officers to send
Police are trying to deal with 120% of current demand with only 80% of the resources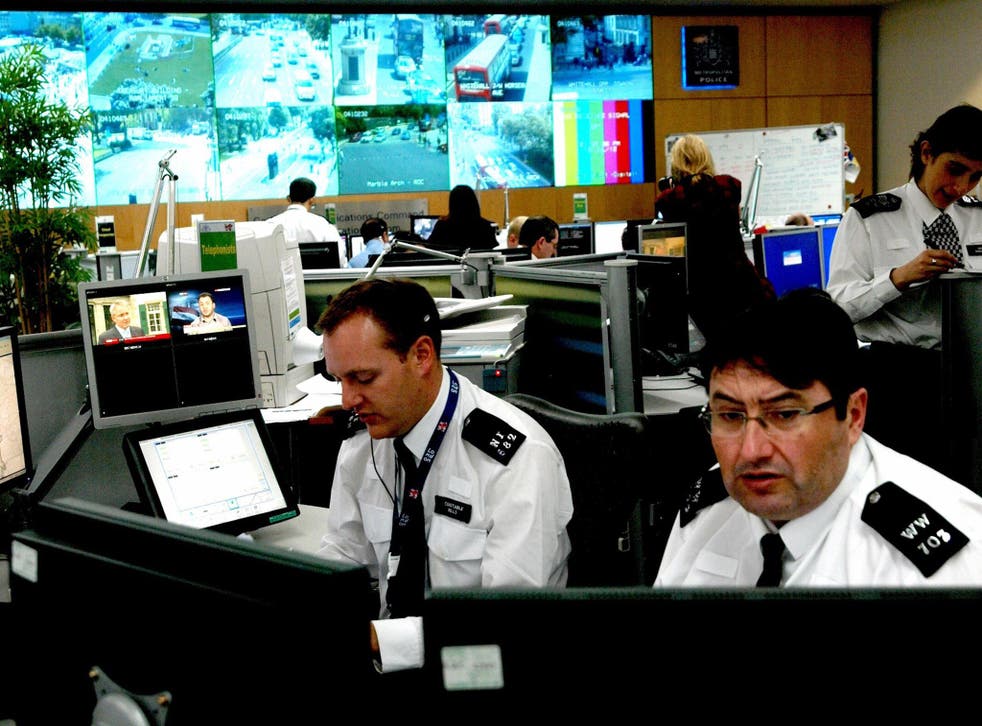 The police service has to be congratulated for keeping itself afloat during a period in which budget cuts have threatened to sink it. Across the range of measures and forces assessed, performance has declined in 41 areas and improved in 38 others, although the narrative does not seem to match the optimism of the gradings. Police officers, particularly frontline, response team officers, are facing overwhelming pressure to cope with increasing demand, resulting in them not being able to deliver the professional investigation and the care for victims that they desperately want to provide.
Neighbourhood policing, always the first to be hit when budgets are tight, is in decline and with it, police effectiveness in preventing crime. When young people feel unsafe, they arm themselves with knives, with devastating consequences, for example.
Control rooms try to cope with the demand by down-grading "immediate" calls to "soon" and under-assessing the immediate danger victims may be in. This has the inherent risk that police officers do not get to the scene of a serious crime until it is too late, until a victim has suffered serious harm or, heaven forbid, has lost her life. While some may call the actions of control room staff reprehensible, they are only doing this when there are simply no more police officers to send.
The impact of inadequate resources is evidenced by the fact that some forces, who have improved their protection of vulnerable victims, are criticised for doing so at the cost to other areas of policing. Nearly half of forces are not doing enough. There is an increasing concern the local policing is being eroded but at the same time there is a national shortage of detectives, described by HMIC as "a crisis". 'Traditional' street-based crime is heading in the wrong direction while police forces are not keeping pace with the way people's lives are moving online and increasingly being subject to online crime. HMIC is concerned about the workloads of the teams supervising registered sex offenders while the national lead for child protection suggested this week that those who view child sex abuse images should not be prosecuted if they pose no other threat to children because they are overwhelmed. Even when offenders have been identified, many forces do not do enough to circulate them as wanted or to arrest them.
What this report does not do, is to highlight the other pressures the police service is under. Historic child sex abuse investigations, the public inquiry into undercover policing, the 'sins of the past' that are now haunting the present, effectively mean the police are trying to deal with 120 per cent of current demand with only 80 per cent of the resources.
The Home Office intends to pass on further cuts of between 3 per cent and 6 per cent to the police service because it has nowhere else to go to make the savings. Just as the police service mops-up when society and other public services fail, it is expected to soak-up these cuts. It is unsustainable.
Brian, Lord Paddick is a Liberal Democrat peer and retired police officer. He was the Lib Dem candidate for the London mayoral elections of 2008 and 2012
Register for free to continue reading
Registration is a free and easy way to support our truly independent journalism
By registering, you will also enjoy limited access to Premium articles, exclusive newsletters, commenting, and virtual events with our leading journalists
Already have an account? sign in
Register for free to continue reading
Registration is a free and easy way to support our truly independent journalism
By registering, you will also enjoy limited access to Premium articles, exclusive newsletters, commenting, and virtual events with our leading journalists
Already have an account? sign in