Forget kissing the ground – Pope Francis should get on his knees and beg for Ireland's forgiveness
Ireland's relationship with the church is probably beyond repair after decades of abuse – but, at the very least, my nation is owed an apology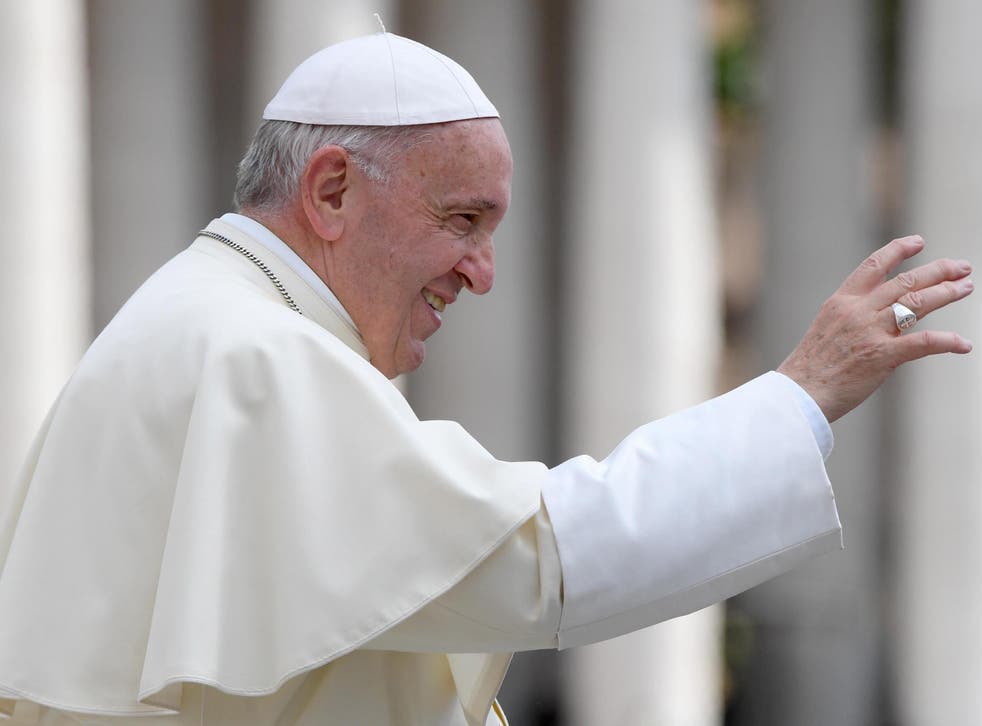 This weekend, Pope Francis will touch down in an Ireland that has changed dramatically in recent years. It is practically unrecognisable from the country that received its last papal visit nearly 40 years ago.
John Paul II's 1979 visit was the stuff of legend – a major cultural event now embedded in my country's national history.
Two and a half million people attended events across the country, including 1.2 million people who went to the mass in Dublin's Phoenix Park – that was around one third of the population. After the visit, an entire generation of newborn baby boys were named John Paul.
This was an Ireland still committed to its faith, and largely, still trusting of the Catholic Church. Now, in the words of W B Yeats, "all has changed, changed utterly." In the 1990s, Ireland became a sort of ground zero in the clerical sexual abuse scandal which would mire the church globally.
Pope John Paul II visits Dublin, Ireland in 1979
From the physical abuse dished out in church-run schools to the virtual enslavement of "fallen women" in Magdalene laundries, from the discovery of infant remains at the Tuam baby home to the relentless revelations of decades of child sexual abuse, Ireland has been coming to terms with a legacy of collective, national trauma.
Undoubtedly, Pope Francis will be met with a great deal of enthusiasm, but the crowds will be much diminished when compared with the biblical scenes of 1979. This will be a reflection of general church attendance among Catholics, which was around 90 per cent in the 1970s, but pales at less than 30 per cent today. This is perhaps unsurprising, considering the journey we've been on.
Ireland has cast off the shackles of the church's dogmatic conservatism, and emerged as a vibrant and liberal European society, as evidenced by the gay Taoiseach who will greet the Pope, and our recent referendums on same-sex marriage and abortion reform.
On both occasions, the Catholic Church was given a startling reminder that it had lost all moral authority to comment on the issues, let alone attempt to influence people's votes.
So as Pope Francis arrives to attend the World Meeting of Families, the Catholic Church in Ireland stands at a crossroads. It is incumbent upon him to take the right path, and reset the relationship – if it is not beyond repair.
The church no longer rules this country with an iron fist, but instead he can reach out the hand of friendship.
Francis has finally announced he will meet with survivors of clerical sexual abuse on his visit, which is welcome, but he should go further still. The past can never be erased, but at the very least, our nation is owed a public apology.
It might not mean much to those who have long since washed their hands of the organisation, but there remain many committed Catholics in Ireland who want to believe and trust in the church. Amid the flag-waving and selling of "lollipopes", they deserve some honesty and remorse from their leader.
When John Paul II visited, he famously got down on his knees to kiss the ground at Dublin Airport. This weekend, Francis should get down on his knees to beg for our forgiveness.
Join our new commenting forum
Join thought-provoking conversations, follow other Independent readers and see their replies