Princess Diana desperately wanted to just be herself – that's why she will always be a gay icon
In her own small way, she helped change the narrative around gay men at a time when we were seen as little more than diseased deviants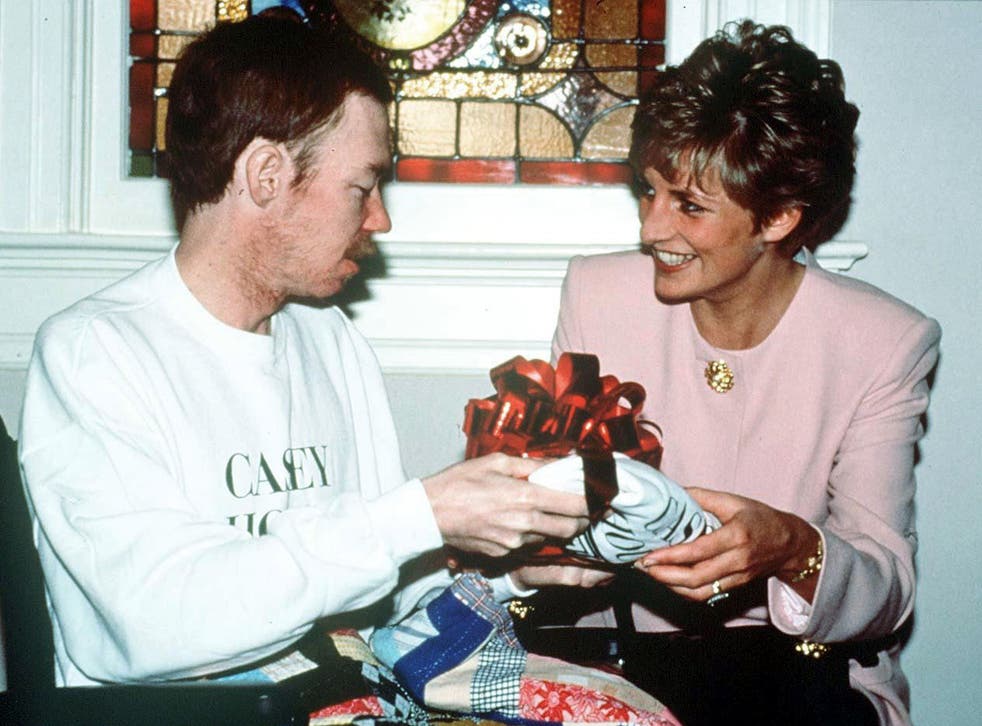 I began sixth grade in August 1997. My teacher gave us forms to fill out so he could get to know us. I don't remember most of the questions – it was 20 years ago – but I do remember one: "which celebrity would you most like to meet?" There was no hesitation. In big, loopy child's handwriting I wrote "Princess Diana."
She died a week later.
I was an awkward, chubby, 11-year-old. I didn't know the gossip details of Princess Diana's marriage and divorce or of her own machinations against the Royal Family. But there was something in this wounded woman to which I was instinctively drawn.
The same was true for so many gay men of the era. Princess Diana was an undisputed gay icon. We saw in her so much of what we felt ourselves. Here was someone who so desperately wanted to be herself, to find her place in a world which routinely rejected her. There was strength in her vulnerability and pain in her courage.
Diana: a life in pictures

Show all 20
Diana possessed a tenacity and determination to do things her way, on her terms, which spoke to so many of us. She didn't always play nice – sneaking Martin Bashir in for that explosive Panorama interview or secretly colluding with Andrew Morton for a tell-all biography – and she was far from perfect herself. She famously told Bashir there were three people in her marriage, but the truth was there were four or five, as Diana herself allegedly had extramarital affairs. Despite the sparkling tiaras and glittering gowns, she was messy.
Her flaws only made us love her more. After all, in the era of Section 28 and AIDS stigma, gay men were used to having to fight hard just to be heard. And gay culture itself was messy – a hodgepodge of people rejected by society and their families who were just trying their best to find happiness wherever they could, sometimes in self-destructive ways, just like our Diana.
It wasn't just who she was, though, but what she did that made Diana a gay icon. At a time when no one else would, Diana literally touched AIDS patients – so many of them gay. As Desmond O'Connor so beautifully put it in a piece for Newsweek, the photographs of Diana comforting and cuddling dying gay men "reminded the people of Great Britain that their 'untouchable' sons deserved to be loved as they left us, not abandoned in their hour of need."
How the news of Princess Diana's accident was broken on BBC One
O'Connor is producing a new musical cabaret about Diana's famous excursion, in drag, to the famous gay bar Royal Vauxhall Tavern with Freddie Mercury and Kenny Everett. She was comfortable in gay spaces, full of fellow black sheep and social rejects, and surrounded herself with gay friends and employees. One of the last public appearances she made was at the funeral of slain fashion designer Gianni Versace, where she could be seen comforting her longtime friend Sir Elton John – who would eulogise her mere weeks later with a remake of his song "Candle in the Wind."
20 years later, it's easy to dismiss the role Diana played in the battle for equality because she herself hardly saw what she did as exceptionally remarkable. It was just her compassionate nature. Yet in her own way, she opened doors for the gay community that were previously closed.
Not just closet doors, either, but doors to wider social acceptance. In her own small way, she helped change the narrative around gay men at a time when we were seen as little more than diseased deviants.
In doing so, she showed the country gay men were not pariahs, but people deserving of inclusion in the social fabric of the nation. The most admired and famous woman in the world wasn't afraid to touch us, to befriend us, to love us. It spoke volumes not just to the gay community, who so desperately needed someone with her rank and power to embrace us, but to the entire world. In her own way, Diana helped humanise gay men to straight Britain, and she made coming out of the closet just a little bit easier for many gay youths.
I was one of them. Several years later, when my family was struggling with my coming out and fearful of what the world would think of and do to me, I gently pointed to Princess Diana's example of kindness, compassion, and unabashed acceptance.
They remembered, and 20 years after her death, so do I.
Register for free to continue reading
Registration is a free and easy way to support our truly independent journalism
By registering, you will also enjoy limited access to Premium articles, exclusive newsletters, commenting, and virtual events with our leading journalists
Already have an account? sign in
Register for free to continue reading
Registration is a free and easy way to support our truly independent journalism
By registering, you will also enjoy limited access to Premium articles, exclusive newsletters, commenting, and virtual events with our leading journalists
Already have an account? sign in
Join our new commenting forum
Join thought-provoking conversations, follow other Independent readers and see their replies