Here's how we can spend less on prisons and still cut crime
Increasing spending to improve conditions in prison in the immediate term and switching resources from incarceration to rehabilitation in the medium term should result in lower overall prisons spending in the long term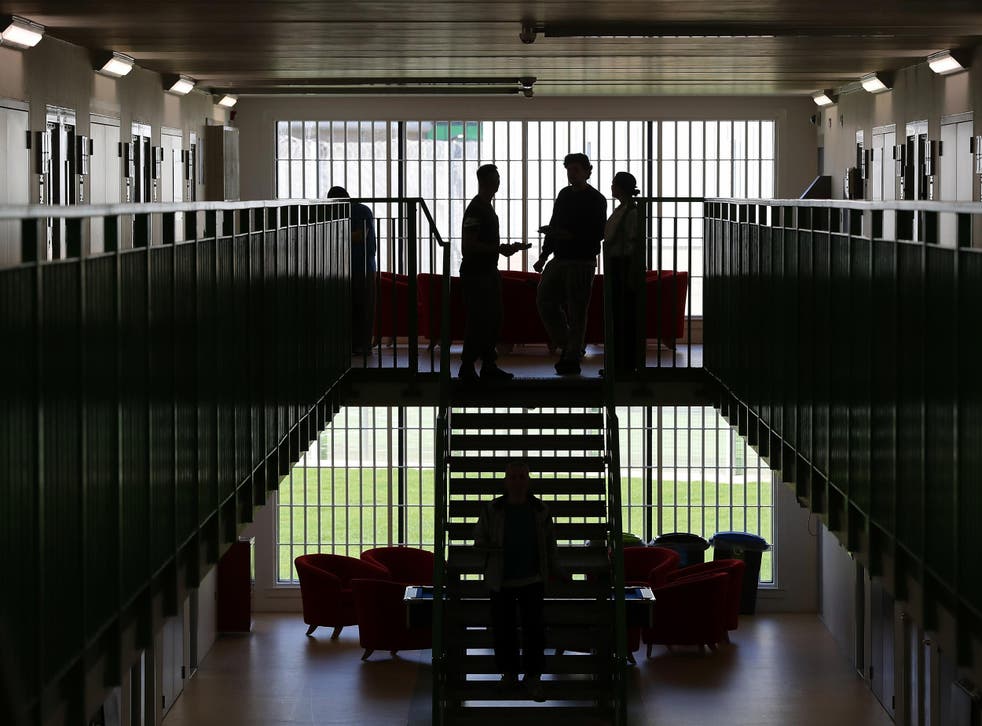 Incarceration is not cheap. The cost of holding someone at Her Majesty's pleasure is estimated by the Ministry of Justice to be £32,500 a year – roughly what it costs to send a boy to Eton. That made the total cost to the public purse of locking up some 86,000 prisoners £2.7bn last year.
But this is by no means the extent of the bill. In 2010 the National Audit Office estimated the social and economic cost of reoffending at between £9.5bn and £13bn a year. Brexiteers will be fascinated to learn that's roughly equal to our net annual contributions to the European Union budget.
Two-thirds of prisons in England and Wales are overcrowded, according to the Government's own most recent data, the consequence of historic underfunding and deep cuts in public funding since 2010. Swansea's jail is 176 per cent overcapacity. Wandsworth and Leeds are 168 per cent full.
UK news in pictures

Show all 50
Inmate suicides are at record levels. Self-harm is up. Drug abuse is rampant. Riots are breaking out. Staff numbers are down sharply and the remaining guards are demoralised by years of real terms pay cuts. "The worst we have ever seen," is how the president of the Prison Governors Association described conditions in a speech on Tuesday.
Campaigners and prison officers have been warning that this chaos in prisons is damaging inmates' rehabilitation. So those recidivism costs are likely to be significantly higher than the NAO estimated seven years ago.
We have a "lock them up" criminal justice system in the UK. Our prison population is the highest in Western Europe. It has doubled since the mid-1990s, though the population has risen only 13 per cent in that time and the crime rate has been falling.
There is another way. Countries such as Norway, Sweden and the Netherlands have been reducing their inmate populations and closing prisons while also seeing reoffending rates decline. Investments in probation and rehabilitation in those countries seem to have been paying off.
Six convicted over HMP Birmingham prison mutiny which sparked riot
Prisons will, of course, always be needed for those who are a manifest danger to the public. Incarceration will always be needed to punish those who have inflicted sickening harm on victims and their families. But the reality is that only a minority of the prison population are terrorists, murderers and psychopaths.
Far too many criminals are given short custodial sentences, which don't allow enough time for rehabilitation. There are far too many individuals with drugs addictions and mental health problems in our jails, where they don't often get the treatment they need.
The latest British Attitudes Survey, a major regular survey of public opinion, shows that the proportion of the public who would prefer to spend more on public services through higher taxes (48 per cent) has now surpassed the proportion that would prefer to keep spending flat and keep taxes the same (44 per cent) for the first time since 2006. It seems unlikely it is more spending on prisons that the 48 per cent are thinking of.
Yet there are grounds for arguing that a switch in policy can actually satisfy both sides. Increasing spending to improve conditions in prison in the immediate term and switching resources from incarceration to rehabilitation and treatment in the medium term should result in lower overall prisons spending in the long term. It would also slash the cost of high recidivism. Better outcomes for less public money, in short. And more resources freed up for other spending priorities such as the NHS and social care.
"You can never please all of the people all of the time," a wise American President once said. But with smart criminal justice and prison reform – deployed by a political party with the vision to see it and the political skills to sell it to the public – it should be possible to achieve something close.
Register for free to continue reading
Registration is a free and easy way to support our truly independent journalism
By registering, you will also enjoy limited access to Premium articles, exclusive newsletters, commenting, and virtual events with our leading journalists
Already have an account? sign in
Join our new commenting forum
Join thought-provoking conversations, follow other Independent readers and see their replies