Pro-Europeans must make an optimistic case for staying
Britain's political voice depends on our role as a leading and influential member of the EU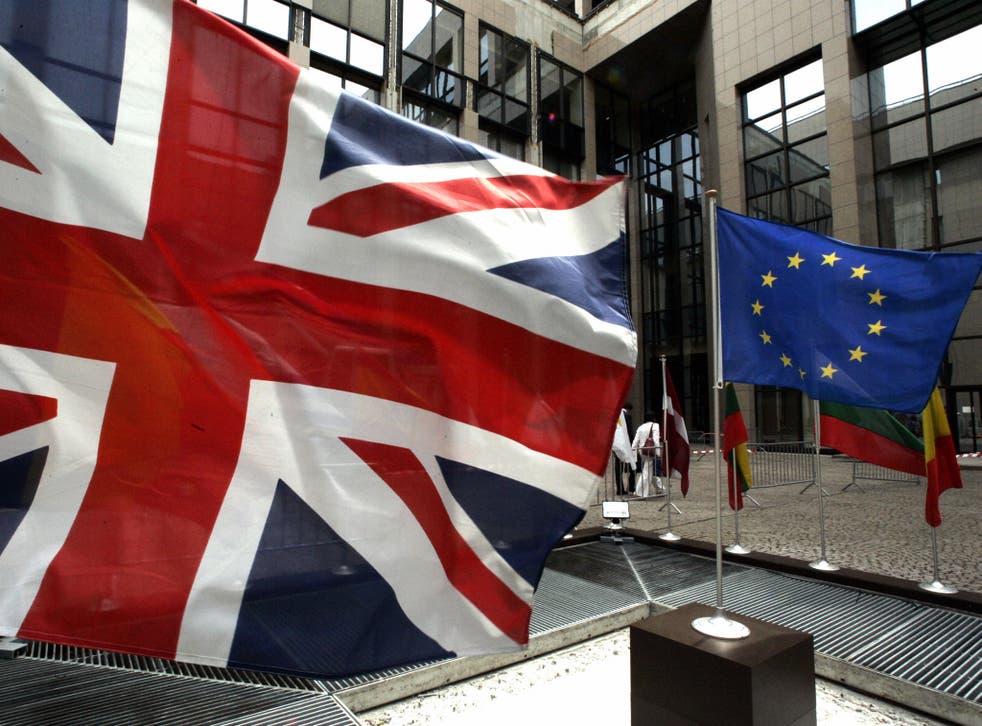 Whether we remain in the European Union will determine Britain's future role in the world and the comparative success of our economy for our children and grandchildren. That is the setting in which we should consider the many questions wrapped up in this big stark choice. Unfortunately, referendums tend to be dominated by personalities and headlines.
Britain's political voice depends on our role as a leading and influential member of the EU. If we leave, we are of less value to our allies and of less concern to our enemies. We need the strongest voice we can get in the dangerous modern world.
When EU governments are able to agree on political and economic policies, they will remain a superpower to influence the Americans, the Russians, Indians and Chinese over the coming decades. Britain on its own would resume the decline which continued through most of the 20th century.
We are in a rapidly changing global economy. Our economic base is the European single market, our largest, nearest and easiest partner. If we leave, we would have to negotiate a new trading pact. Like Norway and Switzerland we would get one, but we would have to obey EU rules on trading standards and lose any say in their development.
I leave aside policies on the environment, climate change, international crime and other issues which are pointless if not pursued on an EU scale. These are obscured at the moment by the crisis over migration and by David Cameron's initiative to seek reforms.
Nigel Farage has persuaded too many people that we have lost control of our borders. Around two million British people live and work in other EU member states and more EU nationals are coming here because our economy is recovering well. We can negotiate a ban on those coming simply to claim benefits. EU workers who move countries are mainly young and skilled. Our economy has benefited from free movement of European labour in every study done and we do not need pointless national barriers against working Britons, Germans or Poles.
Our Border Agency must continue to tackle our long standing problem of illegal immigration, which is largely from India, Pakistan and Africa. The recent surge in migration is dominated by people from wars in which Britain has participated. Many of those who speak English or have relatives here are trying to come to Britain, so we are part of the problem. This huge crisis will only be solved by EU agreement on a fair and organised system to help genuine victims of war and to return people who are economic migrants.
The important EU reforms which we should press for are economic ones to strengthen future prosperity. We must ensure that the City of London is not disadvantaged by our non-membership of the eurozone.
We must complete the European single market, particularly in services, energy and the digital economy. We must have new EU trade agreements with the US, Japan and China. We can only negotiate those from a position of strength – with our European partners.
Pro-Europeans must strive to persuade a confused public to vote on a positive and optimistic case about the future of our nation. Fear of the modern world, nostalgic yearning for pre-World War sovereignty and the eventual break-up of Europe would be a disaster for our grandchildren.
Join our new commenting forum
Join thought-provoking conversations, follow other Independent readers and see their replies