Ramadan is supposed to be a time for togetherness – but I haven't seen my family for a year
Normally during Ramadan, me, my husband and kids would go to spend some time with my family in London. This would give me the opportunity to see my grandma – who is my only surviving grandparent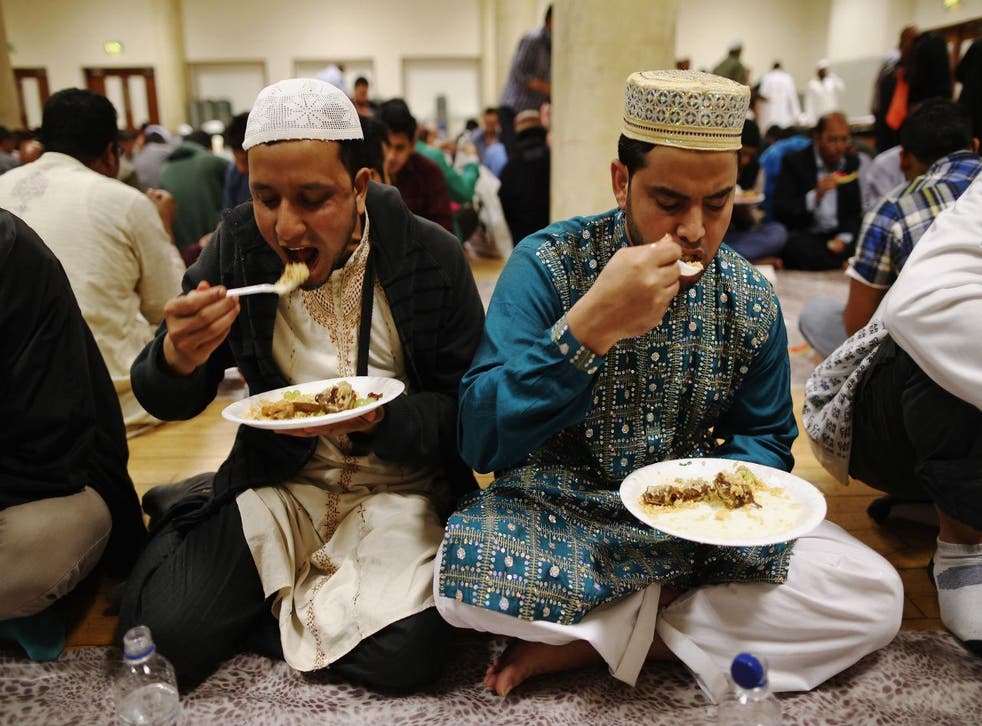 The month of Ramadan has started – but for the second year in a row, it will be a markedly different experience for many of us around the world.
Despite the relaxing of some restrictions in the UK, Muslims like myself still won't be able to get together for "iftar" (breaking of the fast) or congregate for "tarawih" night prayers in the mosque in the way we used to.
In fact, the Muslim Council of Britain has issued special guidelines on what we can and can't do this Ramadan – and it's our duty that we all play a part in ensuring the safety of others and society at large. The British Islamic Medical Association (BIMA) has consulted a wide range of Islamic scholars and the opinion of the vast majority is that receiving a vaccine does not invalidate your fast.
Normally during Ramadan, me, my husband and kids would go to spend some time with my family in London. This would give me the opportunity to see my grandma – who is the only surviving grandparent I have – and my sister, as well as other relatives such as my aunties, uncles and cousins. We would normally all get together to break our fast, or be invited over for dinners. We also would send food to family, friends and neighbours to keep in the spirit of Ramadan.
Every year since I was young, I've looked forward to Ramadan as a time to get closer to God and to become a better version of myself. The holy month has played a pivotal role in my life in teaching me about gratitude, self-discipline and compassion through giving to charity and helping those in need in the community.
I remember thinking that last year was going to be a very difficult Ramadan, as it fell in the peak of the pandemic and the first national lockdown restrictions – but it was actually one of the best I've ever had. Having moments of solitude without the normal hustle and bustle of getting ready for iftar dinners gave me more time to spend on my own spirituality.
I even managed to finish reading the whole 604 pages of the Qur'an in 30 days – something which I had previously found challenging during Ramadan whilst managing my young family.
But what I do miss about a "regular" Ramadan, like the ones we had pre-Covid, is seeing my parents. Ramadan is normally a time of togetherness, but I haven't seen my parents or the rest of my family for a year. I live in Scotland, with my husband and five kids. My parents live in London – and we miss them dearly.
It used to be that I would come down during Ramadan to visit my family and enjoy breaking the fast with them. Nothing beats my dad's signature Sri Lankan Ramadan soup and the smell of my mum's freshly-made sweets to end the day, right before prayers.
From a young age, I would wake up early in the morning and hurry downstairs, looking forward to seeing what was being prepared in the kitchen – and I was always surrounded by family. Now, my children do the same thing; but we don't have the blessing of our extended loved ones around us to share the joy.
My parents miss the grandchildren dearly, and I miss having them around when my energy levels are less during the long hours of fasting and I'm being beckoned left, right and centre by my children. I have one daughter who's 13, and four boys aged 11, nine, six and four – it can be exhausting.
What has helped during the pandemic is being able to keep in touch with family via FaceTime and video calls, but there is nothing like seeing them face-to-face – and being able to experience their physical presence.
Covid restrictions have also meant that this Ramadan we are unable to go for night prayers at the mosque, a ritual that we would do every Ramadan shortly after breaking our fast. Ramadan is normally a time where we congregate with the community for special night prayers – I miss the atmosphere of the community getting together. It's Ramadan – but without the normal social element that brings people together.
I know I'm not alone in feeling this way: many families celebrating all different kinds of festivals since the start of the pandemic have not been able to spend it with their loved ones. It's sad – but the easing of lockdown restrictions has given me hope that better days are ahead.
I am sure there are many people, like me, who are eagerly waiting for the day when they can hug their parents and grandparents – but on this holy month of Ramadan, I'll be reflecting on those who have lost their loved ones to Covid, and won't see them again. It's hard, but I'm one of the lucky ones.
We've all made (and continue to make) so many sacrifices – the month ahead is not only about sacrificing food and drink, but also working on ourselves; thinking of others and expressing gratitude.
After a year in which so many lives have been lost, I'm so much more grateful for the life I have. And after months of restrictions, I won't ever take for granted the freedoms we have, our health and the time we have yet to spend with those we love.
Join our new commenting forum
Join thought-provoking conversations, follow other Independent readers and see their replies