How is scrutinising rape victims fair justice?
Those who insist disclosure of all material is part of a fair justice process must understand how the practice, when taken out of context and proportion, is damaging to both justice and the victim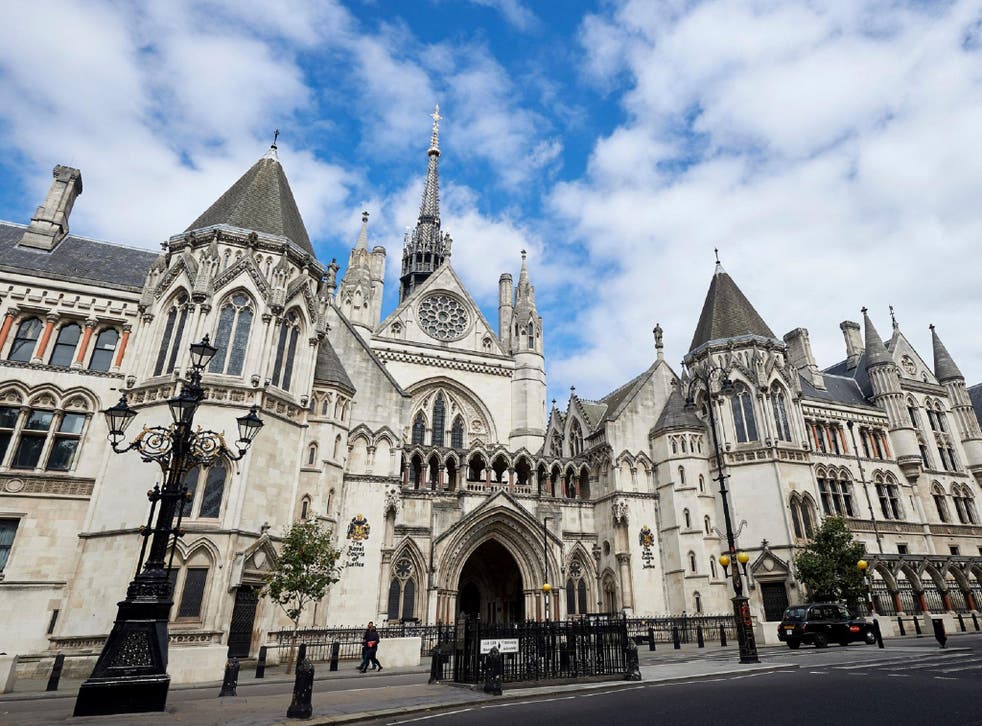 As victims commissioner for London, my role is to ensure that all victims of crime have access to a fair criminal justice system that will deliver both justice and support for them. But current practice around disclosure in rape and sexual offence cases is falling well short of this.
This year, just over 41,000 people across the UK were willing to put their trust in the criminal justice system and report their rape to police. Despite this, only 3,600 suspects were charged, and rape conviction rates remain persistently low at just 5.7 per cent.
To try to address this, I am conducting a deep dive into reported rape cases across London and tracking cases through the criminal justice system with the aim of identifying why these cases are delayed or abandoned.
This review supports a key commitment in Sadiq Khan's recent Violence Against Women and Girls strategy to protect and support victims and ensure they get swifter and fairer justice.
Part of this work involves liaising closely with frontline specialist organisations who work tirelessly to support victims of rape and sexual abuse. Many of them have highlighted to me over recent months that disclosure practice is a serious factor in deterring victims from continuing with court cases and in some instances even initially reporting to the police.
Those who insist disclosure of all material is part of a fair justice process must understand how the practice, when taken out of context and proportion, is damaging to both justice and the victim.
Janet*, a rape victim, had her medical records seized upon by defence lawyers to further violate her in the court room. Records from when she was a teenager detailing her issues with her weight were used by the defence in court to suggest that her rape, 14 years later by a man she met that day, was consensual, as she was happy the rapist found her attractive.
In another case, Zara's* phone records were used to suggest her rape was consensual as they showed she had called unknown numbers following the rape. Despite her clearly stating she was calling specialist support helplines, there was a focus on the time between when the rape happened, and when the calls were made, implying that Zara* wasn't that deeply affected by the attack as she was able to make calls.
During Helen's* cross-examination, the defence went through her text messages and implied that she wasn't struggling enough and therefore the offence didn't take place. Her attacker was subsequently found not guilty.
I have been shown countless cases like these, where a heavy focus of disclosure evidence is on what survivors and victims did or did not do after the rape. Phone messages sent to friends the morning after and days following are also used to suggest that the victims are fine and therefore the offence couldn't have taken place.
In court, very little direction is given to jury members on how trauma will affect everyone differently and that often, outward responses are not a true gauge of the impact on them.
Applications to receive criminal injuries compensation, a victim's right, are also used by defence to imply victims are fabricating stories in order to receive money. The sexual history of victims is regularly brought up by defence lawyers to insinuate they cannot have been raped if they have ever previously engaged in casual consensual sex.
This victim blaming totally undermines the work that has been done over recent years to improve confidence in the police and criminal justice agencies and combat the dangerous myths and stereotypes surrounding rape – such as women "asking for it" because of what they wear, or their past sexual activity. Now, due to disclosure of digital material, their digital behaviour, too, is being analysed to fuel these damaging stereotypes.
With Sophie Linden, London's deputy mayor for policing and crime, I made submissions to the Justice Select Committee. We emphasised the Crown Prosecution Service's duty to disclose only those personal records which are "relevant to the facts and obtained through reasonable lines of enquiry", to uphold the defendants' human right to a fair trial, but also safeguard the victim's human right to privacy.
Current disclosure practice goes way beyond being that which is necessary, relevant or proportionate for a fair trial, and is often hugely intrusive and emotionally damaging. Victims are frequently asked, while in states of trauma, to sign away consent, granting indefinite access to huge swathes of their personal data, lest their case be dropped.
But it is not only past activity that is subject to cross examination, wherein the credibility of victims is often undermined. Many victims are choosing not to access vital support services such as counselling when they need it most, for fear of these records being disclosed to the defence and then used out of context to discredit them. With many cases not reaching court for more than two years, victims are being forced to remain in a state of trauma far longer than they need to be.
I welcome the Justice Select Committee's recent inquiry findings which recognised that victims' personal material should be treated with "respect and sensitivity" and the acknowledgement that they are "sometimes subject to excessive scrutiny".
However, the inquiry fell short of following up any of the recommendations we made that could remedy the impact of disclosure practice on victims once they report.
Life After Sexual Violence: How to heal after sexual assault, according to survivors
There seems to be an acceptance and almost a resignation that this intrusion on victims' privacy and sensitive personal information is just a by-product of a fair disclosure practice. In fact, the judiciary is struggling to see that current disclosure practices do deter victims from coming forward and contribute to cases not proceeding. They also remain unconvinced that much of what I have heard from victims and support groups is even happening in court rooms.
In my role, it is important that I highlight this as a real risk of victims' trust in the criminal justice system being eroded. Victims will become too afraid to come forward and report, fearing further victimisation, meaning perpetrators will remain free to further offend.
I'm calling on the attorney general to move swiftly and update guidance and operating procedures on the handling of digital and third-party material amassed during police forensic investigations. Urgent clarification is needed on how material is used for evidential purposes and must consider what information is relevant, reasonable and proportionate to disclose to the defence and ensure that not all unused material is being disclosed just as a matter of course.
A balance must be struck between the defendant's right to a fair trial and the victim's right to a private life. Failure to do this means that the disclosure process will continue to have damaging effects on both the victim and our justice system.
*names have been changed to protect the identities of victims
Claire Waxman is London's first Victims Commissioner, working to improve the experience of victims of crime in the city
Register for free to continue reading
Registration is a free and easy way to support our truly independent journalism
By registering, you will also enjoy limited access to Premium articles, exclusive newsletters, commenting, and virtual events with our leading journalists
Already have an account? sign in
Register for free to continue reading
Registration is a free and easy way to support our truly independent journalism
By registering, you will also enjoy limited access to Premium articles, exclusive newsletters, commenting, and virtual events with our leading journalists
Already have an account? sign in
Join our new commenting forum
Join thought-provoking conversations, follow other Independent readers and see their replies