Banning Russia's Paralympians from Rio 2016 sends a terrible message about the rights of disabled people
Throughout the Soviet period, disabled people were largely banished. In Russian cities, even now, you see the elderly amputees being wheeled to a begging pitch on a trolley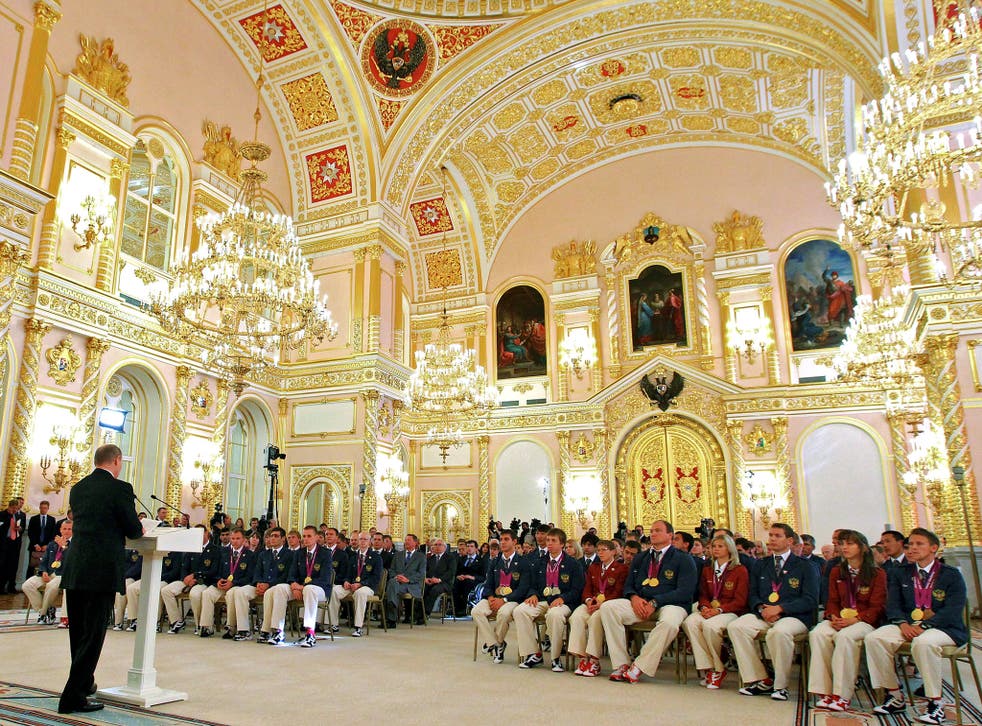 Now that the Olympics in Rio have found their stride, the sports commentators have taken over and the politics has – mostly – been eclipsed. Something similar happened with the Sochi winter games. The moment the skiers started lining up at the top of the snow-clad mountains, the Western outcry about LGBT rights in Russia went quiet (and we have not heard that much about it since).
Whether this is a good or a bad thing I leave you to judge; the point is that, once the Games start, the drama of the sport takes over and speaks for itself.
For several hundred Russians, however, there will be no sporting drama in Rio. And I am not talking primarily about those excluded by the International Olympic Committee from the Games now in progress. I am talking about the 267 Russian athletes across 18 sports who were due to take part in the Rio Paralympics next month.
Following a decision of the International Paralympic Committee of 8 August – almost drowned out by the excited cheers now ringing out from Rio – the whole of Russia's Paralympic team has been banned.
In what has been described by many athletes and commentators as an admirable and courageous move, contrasted with the supposedly wimpish compromise made by the IOC over Russia's able-bodied team, all Russia's aspiring Paralympians will have to stay at home. There will be no Russian anthem and no Russian flag at the Paralympic Games.
Rio 2016 Olympics - in pictures

Show all 74
To my mind, such a blanket ban is an outrage. It is not just illogical, but unjust and grievously short-sighted.
I personally considered even the partial IOC ban on Russia as too harsh on the grounds that a higher standard of proof was effectively set for Russians compared with their non-Russian peers. But the treatment of Russia's Paralympians takes the pillorying of Russian sport to a whole new level.
The main justification given by the IPC President, Sir Philip Craven, was that the Russian Paralympic Committee "are unable to ensure compliance with and enforcement of the IPC anti-doping code... even within their own national jurisdiction". This reduces to an institutional measure a ban that punishes all Russian Paralympians for being part of a sporting system that is tainted.
The team as a whole is being made to answer for the sins of the Russian state – or, to be more accurate, its still largely Soviet-era sports establishment.
It is bad enough that inconsistency has now been piled on inconsistency. After the International Amateur Athletic Federation banned all Russian track and field athletes, the IOC left any ban to the discretion of the individual federations, and the result is as patchy as was feared. Now, the IPC's blanket ban means that Russia's disabled athletes, as a group, are being punished more severely than their able-bodied teammates.
There is equal rights for you. And the perversity is not lost, either on the official Russian sports bodies or ordinary Russians.
Lack of consistency, though, is the very least of what is wrong with this ban. If it were only that one international body (the IOC) had made a different decision from another (the IPC) on how to react to the evidence about doping in Russian sport, the disparities would be little more than a bureaucratic mess. But it is much more than this.
Not only has any sense of natural justice – that punishment should fit the crime – been lost, but the likely longer-term effects have been completely discounted. What sort of a message has world sport sent to Russia about rights and opportunities for disabled people?
This argument could apply to any country, but it is particularly pertinent to Russia. Throughout the Soviet period, disabled people were largely banished: hidden away by their families for whom there was little if any state help, or confined to lamentably equipped institutions. To be disabled in any way was seen as detracting from the perfect communist future.
Facilities were negligible. Even such basics as wheelchairs were few and far between. Artificial limbs were primitive, if available at all. In Russian cities even now, you see the occasional elderly amputee being wheeled to a begging pitch on a little trolley. This used to be a more frequent sight, and almost the only visible evidence that disablement existed.
Russian cyclist, once banned for doping, loses out on Gold medal
Changes began in the mid-1980s, in parallel to (and in part as a consequence of) Mikhail Gorbachev's policy of 'glasnost', which ended the taboo on reporting social imperfection. The return, and lobbying power, of injured Afghan war veterans was another factor – as was the growing awareness of how attitudes, and amenities, had advanced elsewhere.
London 2012 was even more of a watershed for Russian Paralympians, as it was for Britons, because they had come from so far behind. Russia sent its largest ever Paralympic team to London. They had state-of-the-art equipment, received exhaustive coverage on domestic television, gloried in their second place in the medal table and were received in the Kremlin as national heroes. The positive transformation continued at Sochi.
True, Russian spectators of Paralympic sport can often only envy the help and equipment that a select elite enjoys. But something similar could probably be said of almost every country that fields a Paralympic team.
And the message is less about super-sports wheelchairs – though it is enlightening to see technology at work – than about models of aspiration and achievement, about the glimpse of a society where everyone is accepted and valued.
And suddenly comes the IPC ban. How are Russians to interpret it, against the real progress made over 25 years? Legislation, alas, runs far ahead of public facilities and social attitudes and disabled people remain less visible in Russia than in some developed countries. But change has been substantial.
Does the Olympic movement really want to tell Russians that a tiny incidence of cheating negates all the rest? With a ban would go Russian Paralympians' national visibility, their modest commercial sponsorship, and the inspiration they offer to their fellow-countrymen.
Russia is appealing, and it must be hoped that the Court of Arbitration in Sport considers the bigger picture.
Russia's sporting establishment already knows what it must do about doping. If the indiscriminate ban on Russia's disabled athletes is upheld, that will say, first, that they are less valued than their able-bodied counterparts, and, second, that the progress Russia has made on disabled amenities and rights, as exemplified by its Paralympian success, counts for nothing.
Is that really the message it wants – or should want – to convey?
Join our new commenting forum
Join thought-provoking conversations, follow other Independent readers and see their replies