While women triumph at Rio 2016, the media is competing to see who can demean them the most
'Women see the games as the ultimate reality TV show and mini-series rolled into one,' explained John Miller of NBC, completely missing the point that more women watch the Olympics than other sports probably because the Olympic Games have more women in them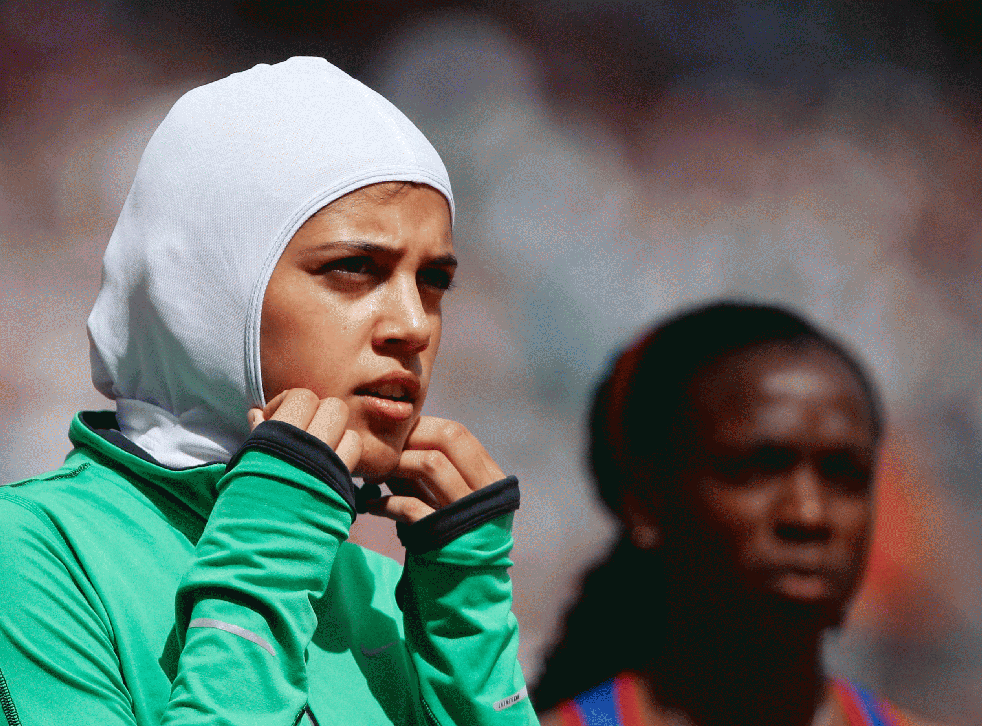 As the 2016 Olympics gets under way, the American commentators are leading the medal tables in all the everyday-sexism events. NBC took an early lead by crediting the Hungarian swimmer Katinka Hosszu's husband for her gold medal win ("This is the man responsible for turning his wife into an entirely new swimmer"). The Chicago Tribune cemented it, with a tweet about the trap shooter Corey Cogdell-Unrein's medal: "Wife of a Bears' lineman wins a bronze."
But the star player was John Miller, of NBC, who explained why the channel didn't show the opening ceremony live. "More women watch the games than men," he rationalised, "and they're less interested in the result and more interested in the journey. It's sort of like the ultimate reality show and mini-series wrapped into one."
Perhaps, having lost millions of viewers to other channels as a result of its decision, NBC will figure it out: women might just watch the Olympic Games more than other televised sports because the Olympic Games have more women in them.
Rio 2016: Yesterday's Highlights
Inevitably, there has been a backlash by the #NotAllMen brigade against hypocritical feminists who complain about the objectification of women while blatantly ogling the men's aquatic sports. Obviously these are men who campaign for equality, so we don't have to explain how this works within the context of thousands of years of mostly male violence against women's bodies. But perhaps it might be more polite to keep our thoughts about swimwear to ourselves. And if women can promise never again to say anything objectifying, sexist or demeaning about the American divers' bottoms, I'm sure that all the campaigning men can agree to uphold the same standards towards women forever, right?
To me, the beauty of Olympic sports is that they show the pinnacle of what the human body can achieve with a lifetime of dedication and training. That, and they are all so different: a swimmer's body has literally grown into a different shape from that of a weightlifter or a long-distance runner through training. Paralympians can do things with their bodies that Bradley Wiggins or Kelly Holmes never could. Of course, some viewers will enjoy watching individual track events more than team games. Some will admire the grace and skill of women's rugby better than the grunt and punt of the men's sport. Some will prefer the speed and glory of Usain Bolt to the sheer, all-round awesomeness of Jessica Ennis-Hill. In the Olympics, there is something for everyone.
Unfortunately, many of the people responsible for the year-round coverage of sport don't agree, and seem to think that men's football is the only real sport, and that sports become less interesting the less they resemble the teams. Therefore, women's sports, athletics and the Paralympics are intrinsically less good, and less deserving of attention, coverage or funding. Personally, I've seen more genuine action at a children's ballet recital than in the average football game, and I've never once looked at Wayne Rooney and thought, 'I'd like to grow up and be just like him', but isn't it lovely that we all have different interests?
Inspiring the next generation of athletes is, after all, supposed to be part of the Olympic legacy. This is why the language we use around sport is important. Sadly, a Cambridge University Press report published this month shows that still, in 2016, "language around women in sport focuses disproportionately on the appearance, clothes and personal lives of women".
Rio 2016 Olympics - in pictures

Show all 74
Here in the UK, we haven't behaved much better than the Americans – especially since sports commentator Helen Skelton fell foul of sexist commentary without even being a competitor. But fortunately, the BBC is beginning to look like an Olympic winner with its coverage of the Games (despite BBC Africa somewhat distastefully referring to the Egyptian volleyball team's match against Germany as a case of "Bikini v Burka"). For the most part, men and women commentate enthusiastically and knowledgeably on all sports. Women's achievements are celebrated just the same as men's.
But one personal comment was, I thought, particularly positive. Talking about Tom Daley's support network in his third Olympics, Clare Balding mentioned in passing that many of his family and his "husband-to-be" were with him. Now that's the kind of legacy I can get behind. (Though if I do get behind Tom Daley, I promise to keep my opinions to myself.)
Register for free to continue reading
Registration is a free and easy way to support our truly independent journalism
By registering, you will also enjoy limited access to Premium articles, exclusive newsletters, commenting, and virtual events with our leading journalists
Already have an account? sign in
Register for free to continue reading
Registration is a free and easy way to support our truly independent journalism
By registering, you will also enjoy limited access to Premium articles, exclusive newsletters, commenting, and virtual events with our leading journalists
Already have an account? sign in
Join our new commenting forum
Join thought-provoking conversations, follow other Independent readers and see their replies