The roots of Islamism in France were planted 20 years ago
David Cameron's view  of Islamist extremism  as the struggle of a generation looks like a gross underestimate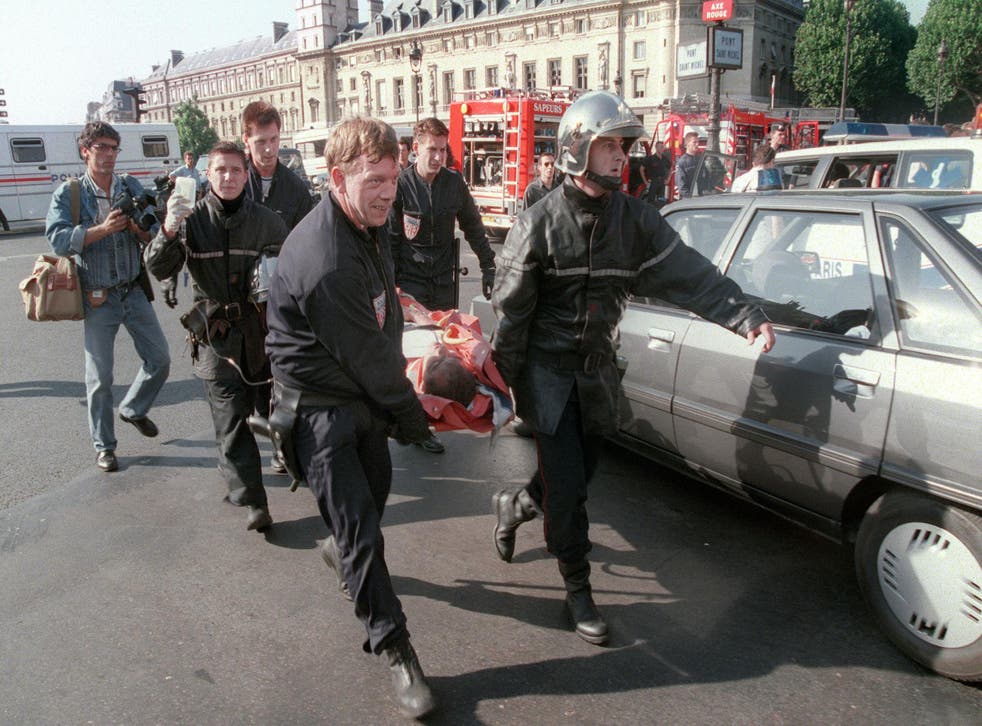 After the massacre of mostly British holidaymakers in Tunisia, David Cameron described combating Islamist extremism as "the struggle of our generation". It is a sentiment widely repeated in the wake of each new atrocity launched with the cry "Allahu akbar", the attacks in Paris last weekend not being the first, and – regrettably – unlikely to be the last.
The reasons for the Prime Minister's choice of words are clear. While being careful not to impugn Islam itself, he wanted to stress the long-term nature of the phenomenon and the impossibility of eliminating it overnight. But could even his reserved timescale be an understatement?
The murders in Paris have been directly linked – as has the bomb believed to have downed a Russian airliner, and the earlier beheadings of foreigners in the region – to the movement that calls itself "Islamic State", its medieval precepts and the indignation of its followers at Western, including now Russian, military intervention. Isis has become our enemy of today and, for its part, seems almost honoured to be so designated.
While eminently understandable, however, the focus on Isis and the here and now risks obscuring other roots of this phenomenon that lie much closer to home and predate by many years the rise of Isis.
As The Independent's Paris correspondent, I covered the bombings – the first at the Saint-Michel RER station – that took place in and around Paris in the summer of 1995. By today's grim standards, the casualties were relatively light: eight people were killed and around 100 injured. But the shock reverberated throughout France, as did the questions posed in the aftermath.
With hindsight, these attacks could be seen not only as a late spasm of France's bitter colonial war – they were carried out in the name of the Groupe Islamique Armé (GIA) of Algerian insurgents – but also as an early example of today's Islamist terrorism. And this is because the perpetrators had mostly not travelled from North Africa with killing aforethought; they had been recruited from no more distant parts than the benighted banlieues of Paris and Lyon.
Much has been said and written about the de facto apartheid that exists between the rundown estates on the fringes of most large French cities – with their poor schools, negligible policing and deficient public transport – and the chic mainstream of urban France. And France may indeed have found it particularly hard to accommodate its North African newcomers, for a host of historical and cultural reasons.
That said, no European country has truly succeeded in creating a society where all of the past half-century's migrants, many of them Muslim, feel at home. Not wealthy Germany, or enlightened Sweden; not even relatively relaxed and tolerant Britain – as Cameron acknowledged in his June speech on extremism. But neither can responsibility for this state of affairs all be laid at the host country's door.
As an illustration of the longevity and intractability of the difficulties, the events of 1995 are worth revisiting. Only in one aspect has anything materially changed. Two decades ago, authorities in France and Britain were at loggerheads after the attacks, with the French accusing the British of harbouring all manner of extremists in London, and the British refusing to extradite a prime suspect, Rachid Ramda, to France on the grounds that he would not be guaranteed a fair trial. The European arrest warrant, and a shared appreciation of the threat, make such disputes less likely now.
The most graphic example of how much remains the same can be found in the fate of Khaled Kelkal, regarded as a ringleader of the two dozen or so implicated in the Paris bombings. Cornered by gendarmes, he died in a hail of bullets on 29 September 1995, at a bus stop amid the vineyards of the Beaujolais. His fingerprints had been found on a home-made bomb placed in the path of the Paris-Lyon TGV train. He was, at that point, France's most-wanted man.
That might have been all anyone knew about Kelkal, but for the chance that three years earlier he had been interviewed by a young sociologist for a doctoral thesis on the integration of young French people of North African origin. The newspaper Le Monde subsequently published a transcript from the study. As I reread it now, it could have been recorded today and, if you strip out some specifics, not only in France.
Kelkal was born in 1971 in Algeria. His family moved to France when he was two. He did well at school until his late teens, around the time his father and elder brother lost their factory jobs. He transferred from his local school to a lycée, where he felt isolated and socially inferior. "The teachers didn't know us; they stereotyped us right away. I couldn't find my place. I wasn't happy," he said. He started playing truant and fell in with a crowd involved in drugs and petty crime. In prison, he "found" the strain of Islam that became central to his life. "I learned how to live in a group... I learned my religion, Islam, and in so doing, learned to open my soul," he explained. "Life started to seem both simpler and more connected up."
On release, unable to get a job, he organised meetings to watch GIA training videos and inspirational sermons. He aspired to wage jihad, to live in an Islamic state. Less than three years later he had been shot dead as a terrorist in whose mind the causes of Islam and Algeria had fused.
If you read it without the benefit of hindsight, Khaled Kelkal's story, as told by his 22-year-old self, seems more ordinary than sinister. Yet its freshness makes it hard to believe that he has been dead for more than 20 years. And this is why, for me, David Cameron's view of Islamist extremism as the struggle of a generation looks like a gross underestimate – or an argument, perhaps, for reconsidering our approach.
Join our new commenting forum
Join thought-provoking conversations, follow other Independent readers and see their replies