Sadiq Khan is no force for change in London – just look at his terrible record on housing
By approving the demolition of the Elephant and Castle shopping centre, the mayor has shown his disdain for working class, migrant communities in the capital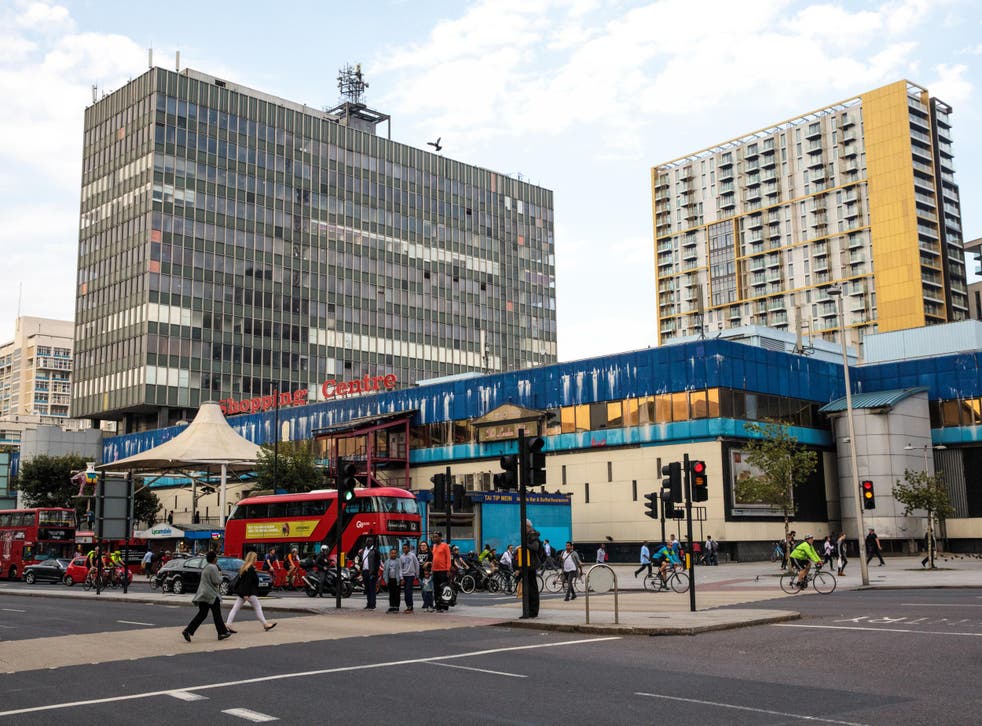 If there is anyone truly committed to protecting BAME communities and devoted to delivering social housing for Londoners that is Sadiq Khan, right?
For someone who has claimed that "people must come first..." and who, in a widely circulated video message addressing the Latin American community in London, recognised "the huge contribution of the Latin American community … They are among the many diverse communities originally from all over the world who together make our city the great place that it is", you would have expected a commitment to protecting specialist commercial centres catering to London's diverse populations.
The mayor has been reiterating, in every public and media intervention, that his role as mayor of London is to solve the housing crisis and to put communities first. But is he really doing so? Is he honouring his word?
On Monday Khan decided to approve the controversial application to demolish the Elephant and Castle shopping centre. This decision, after years of great local opposition to the displacement of an entire community, works as a metaphor for the bigger picture across London: foreign investors being advised by former local councillors on how to "regenerate" the so-called "Opportunity Areas", putting forward massive schemes that will reshape the face of an entire neighbourhood for decades with the promise of more affordable housing, improvement of the public realm, new retail facilities and modernisation of the area.
What do they actually deliver? The uprooting of established, diverse communities who have lived and worked in the area for decades and are being told to leave their second home. With the purpose of overseeing and scrutinising the negotiations between Southwark Council, property developer Delancey and the Greater London Authority (GLA), campaigning group Latin Elephant has taken part in a huge, coordinated campaign run by local groups, residents, traders and community members who have been speaking out for a scheme that is inclusive rather than exclusive, and for a community-led regeneration rather than an opportunity for foreign investors with no sense of what makes the Elephant and Castle community special.
This campaign has received the endorsement of Green Party co-leader Sian Berry, five local Labour parties, eight local councillors, and an overwhelming majority of local Labour members.
We have arrived at this crucial point not just for the history of the Elephant but for the working class of London in the coming decades.
Sadiq had the opportunity to honour his kind words about putting communities first. He could have proved to all Londoners he truly cares about working class people and protecting BAME communities from displacement by refusing to sign or calling in the scheme.
But no, instead he chose to approve it despite several negative implications highlighted in the Stage 2 report by GLA officials, as well as the fact that the development relies solely on a viability assessment that can prevent the developer Delancey from building the much-needed social housing that many Londoners are desperately in need of.
It goes without saying that we are saddened by this news and the potential consequences of such a decision. Today is a sad and grey day for our communities at Elephant and Castle. The knock-on effects of Sadiq Khan's final decision are yet to unfold. It saddens us profoundly to have to be witnesses to the inevitable consequences.
Elephant and Castle is home to many BAME groups and an important centre of cultural and economic activity for London's Latin American community. This development has never been about bringing benefits to the people of Elephant and Castle. The communities' vision for a development that considered and matched their needs and aspirations was never contemplated. We've worked for over three years to make this vision tangible and heard, yet no one seemed to listen.
We vehemently opposed Delancey's plans on these grounds. All we could hope for were greater gains for the traders, users of the shopping centre and local residents. This opportunity has now been cut short, but all is not over yet. On 12 December Southwark's planning committee voted to defer the application for Castle Square, the temporary market to accommodate some of the shopping centre traders, due to discrepancies over rent levels.
We will continue to advocate for a proper relocation strategy, a strong traders' panel for negotiation, a fair and transparent relocation fund, and more affordable retail opportunities.
We are confident that we are a strong, vibrant and resilient community and we will remain strong and united and continue to work hard to have our rights as citizens respected.
Patria Roman is the chair of trustees and Santiago Peluffo is the media officer for the Latin Elephant campaigning group
Join our new commenting forum
Join thought-provoking conversations, follow other Independent readers and see their replies