In Scotland, the SNP is now being held to proper account - while Ukip is an unwelcome new challenger in Wales
The loudest cheers from the audience came for Sturgeon when her opponents argued that it was time for the SNP to "move on" from the independence debate and get on with the job of improving the country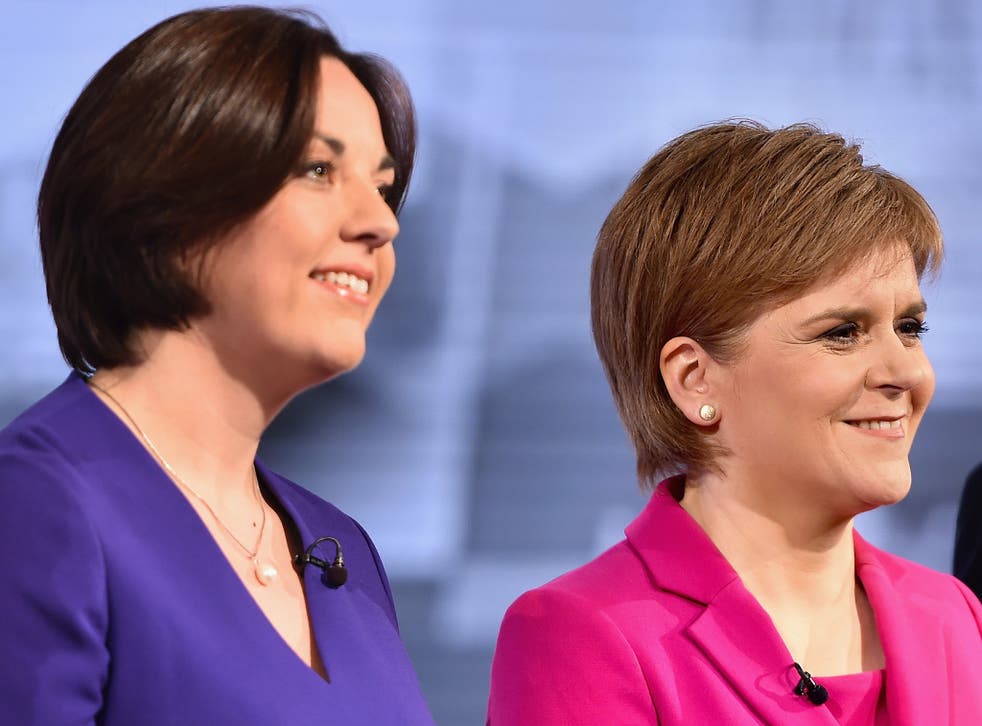 At first glance, Thursday's elections to the Scottish Parliament look far from exciting since there is no threat to the hegemony enjoyed by the Scottish National Party. It has turned failure in the 2014 independence referendum into success. So the Holyrood elections are inevitably being viewed as a close race for second place between Labour and the Conservatives.
Jeremy Corbyn's election on an anti-austerity ticket last year should have been a springboard for a Labour revival north of the border, but does not appear to have improved its fortunes. Coming third would be another milestone in Labour's remarkable decline in a country whose politics it long dominated. Second place would be a coup for Ruth Davidson, the Tories' impressive leader in Scotland, a rising star who may soon be asked to shine on the Westminster stage.
Labour does not lack boldness. It would use the new powers heading Holyrood's way by raising income tax by 1p in the pound and increasing the top rate for incomes over £150,000 to 50p. The Liberal Democrats and Greens would also raise taxes but the SNP has been more cautious and, like the Conservatives, would leave tax rates where they are.
Despite a highly personal campaign built around the popular Nicola Sturgeon, the SNP has not had it all its own way. The final leaders' TV debate on Sunday night was dominated by lively exchanges between three strident women – Labour's Kezia Dudgale; Sturgeon and Davidson – which often left the two men, Willie Rennie (Lib Dems) and Patrick Harvie (Greens), literally on the sidelines. Before the debate, Sturgeon had said it was "more likely than not" that a second independence referendum would be held while she is First Minister. But, revealingly, the loudest cheers from the audience came when her opponents argued that it was time for the SNP to "move on" from the independence debate and get on with the job of improving the country.
Of course, if Scotland votes to remain in the EU in June while the UK decides to leave, there would be strong grounds for another independence vote. Without that, even if the SNP achieved its apparent goal of consistent 60 per cent opinion poll support for a breakaway, there could be resistance to another vote so soon after what the Nationalists described as a once-in-a-generation opportunity.
How long can an insurgent party that has become the ruling establishment in Scotland play the anti-establishment card? The answer, perhaps, is: as long as it can blame Scotland's ills on "Westminster" and "the Tories." But there must – and should – come a time when the SNP is held accountable for its record, and nine years in power is enough to judge. On some issues, notably education and health, its performance has not lived up to its rhetoric. For the SNP, it is time to deliver over the next five years.
In Wales, it is Labour's record which is under scrutiny. It has enjoyed 17 years in power since the Cardiff assembly was created, though it had to share it in the past with the Liberal Democrats and later Plaid Cymru. Labour's current overall majority is at risk after a drop in support in the polls blamed partly on its performance of the NHS.
The threat to steel jobs in South Wales has dominated the campaign. With most fire directed at the Conservative Government, the issue may help Labour. But Labour has a new challenger in the principality – Ukip, which could land about six seats under the proportional representation system, as it tries to prove it can win working class votes in Labour heartlands.
Although the main opposition party at Westminster would normally expect to do well in mid-term elections, it is Labour which has most to lose in both Scotland and Wales. One benefit of devolution is that voters have a chance to pass judgement on those who deliver services locally; on Thursday, they should take it.
Join our new commenting forum
Join thought-provoking conversations, follow other Independent readers and see their replies