The Independent's journalism is supported by our readers. When you purchase through links on our site, we may earn commission.
Did government insiders help Capitol rioters — and will a Trump loyalist prevent us from finding out the truth?
'It's obvious that someone who knew their way around was in touch with the very people who were aiming to capture or kill members of Congress,' one source told me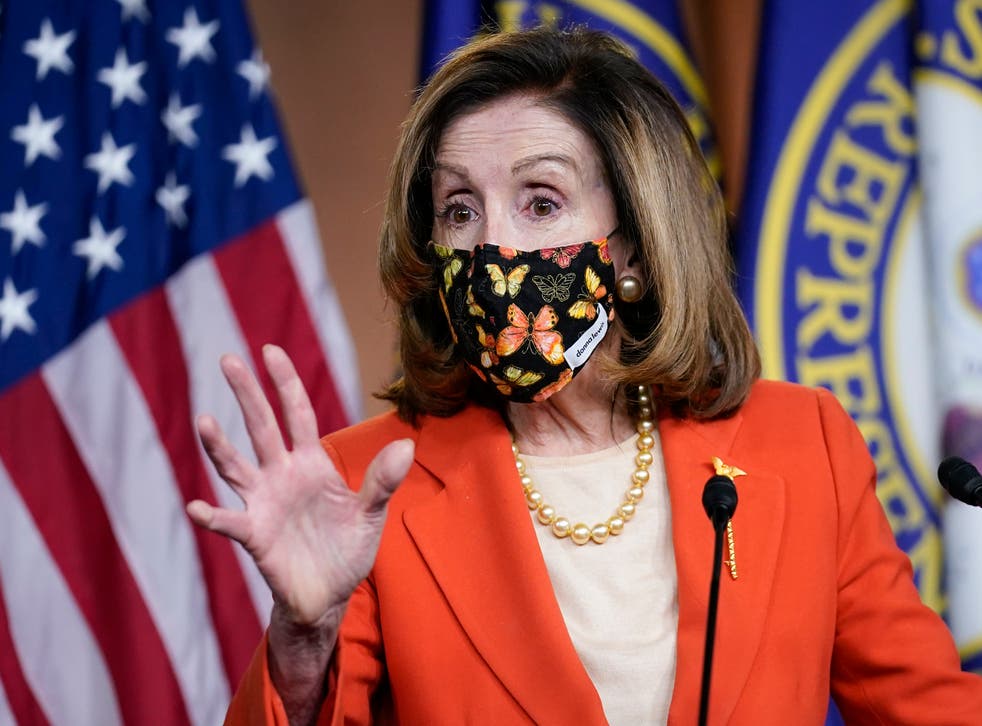 The House of Representatives will today officially present the United States Senate with a single article of impeachment against former President Donald Trump. Doing so kicks off the start of a two-week preparation period leading up to the first second impeachment trial of a president — and the first such trial of a former president — in the country's nearly 250-year history.
When Maryland Representative Jamie Raskin reads out the sole charge of inciting insurrection, it will have been just under three weeks since the Capitol riot led by a body armor-clad, handcuff-toting, gallows-building mob. It will have been twelve days since the House voted to make Trump the first former US president to face a trial in his post-presidency, citing his incendiary speech at a rally near the White House held earlier that day.
What first appeared to be a spontaneous uprising now looks very different. In fact, evidence laid out in court documents against some of the more than 100 people charged for their roles in the attempted insurrection paint a disturbing picture of a meticulously planned attempt to disrupt certification of President Joe Biden's victory by kidnapping or killing members of Congress. Current and former Congressional and Justice Department officials predict that further investigation is likely to reveal more details about how the attack on Congress was planned and executed — but there are concerns over whether the current Trump-installed leadership at the Washington DC United States Attorney's Office is up to the job of fully investigating such accusations. The idea that the insurrectionists might have had help from members of Congress or their aides is shocking, but it is also in need of serious interrogation.
Of particular concern is the possibility that members of the Oath Keepers — a paramilitary group which participated in the 6th January riot — were in contact with insiders who were attempting to guide them to lawmakers for the purpose of capture or worse.
According to court documents charging a trio of Oath Keepers from Ohio and Virginia with conspiracy, one of the three was receiving Facebook messages during the insurrection which alerted him to the route House members were taking after being evacuated from the chamber.
One such message, sent to alleged insurrectionist Thomas Edward Caldwell, informed him that legislators who'd been taken from the House chamber for their own safety were "down in the tunnels [three floors] down," and advised him to "go through back house chamber doors facing [north]," go "left down [a] hallway" and descend a set of stairs.
A House source confirmed that the directions described in the report correspond to the exact route members took to leave through the Speaker's Lobby, just steps from where a Capitol Police officer fatally shot one of the alleged rioters.
"It's obvious that someone who knew their way around was in touch with the very people who were aiming to capture or kill members of Congress," said the source, who noted that the route in question was a part of the building to which the general public — and many Congressional staffers — do not have access.
Several Democratic lawmakers have suggested that the ease with which the unlawful entrants to the Capitol found their way around the notoriously labyrinthine building was at least in part the result of unauthorized tours given by Republican members in the days leading up to the attack.
Both the Government Accountability Office and the US Capitol Police department's inspector general are investigating whether police or members of Congress gave aid to insurrectionists in the days before the attack, but a source close to one prominent House Democrat said a criminal investigation is needed.
"The GAO is good at what the GAO does, but we don't need some toothless report — we need FBI interviews and indictments if necessary," said the source, who added that they fear that the current Acting US Attorney for Washington DC — Trump appointee Michael Sherwin — is too entrenched in the pro-Trump extended universe to truly find out if there was wrongdoing by Republican elected officials at the federal level.
"We've already seen GOP [members] elected at the state level who've been charged, but can we trust the guy who dropped charges against Michael Flynn and got the job because he prosecuted a trespasser at Mar-a-Lago to do anything that would hurt at a federal level? I'm not quite sure," they added.
But Sherwin may be in place for some time. According to a White House source, there are no current plans to announce any US Attorney nominations or acting appointments, at least not until Attorney General-designate Merrick Garland and his team have been confirmed by the Senate.
Glenn Kirschner, a former homicide prosecutor in the office Sherwin now leads, said he is "quite concerned" by the lack of a competent, apolitical top prosecutor in DC. "This guy has no business being in that position," he said in a phone interview. "I watched him in his press conference and anybody who uses the word 'tyranny' as a punchline during an insurrection investigation has no business being there."
While Kirschner said he welcomes the Biden administration's push to elevate domestic extremist threats to a higher priority within the National Security Council, Office of the Director of National Intelligence, and Department of Homeland Security, he suggested that Justice Department leadership will eventually need to be far more aggressive in taking on domestic extremist cases than they have been under previous Democratic presidents.
"I don't want to be flippant and say maybe we need to move in the direction of a police state because of the attempted insurrection and overthrow of the government by Donald Trump and all of his many of his supporters," he said, "but the Democrats have to be willing to be bold, to go hard… at the risk of being brushed back by the courts."
Register for free to continue reading
Registration is a free and easy way to support our truly independent journalism
By registering, you will also enjoy limited access to Premium articles, exclusive newsletters, commenting, and virtual events with our leading journalists
Already have an account? sign in
Join our new commenting forum
Join thought-provoking conversations, follow other Independent readers and see their replies