The Independent's journalism is supported by our readers. When you purchase through links on our site, we may earn commission.
Theresa May has been trying to bring corruption investigations under her control for years – but the election may have just ruined her plans
The SFO is currently investigating various companies and individuals that are donors to political parties. These include the CEO of Petrofac, who donated to May's campaign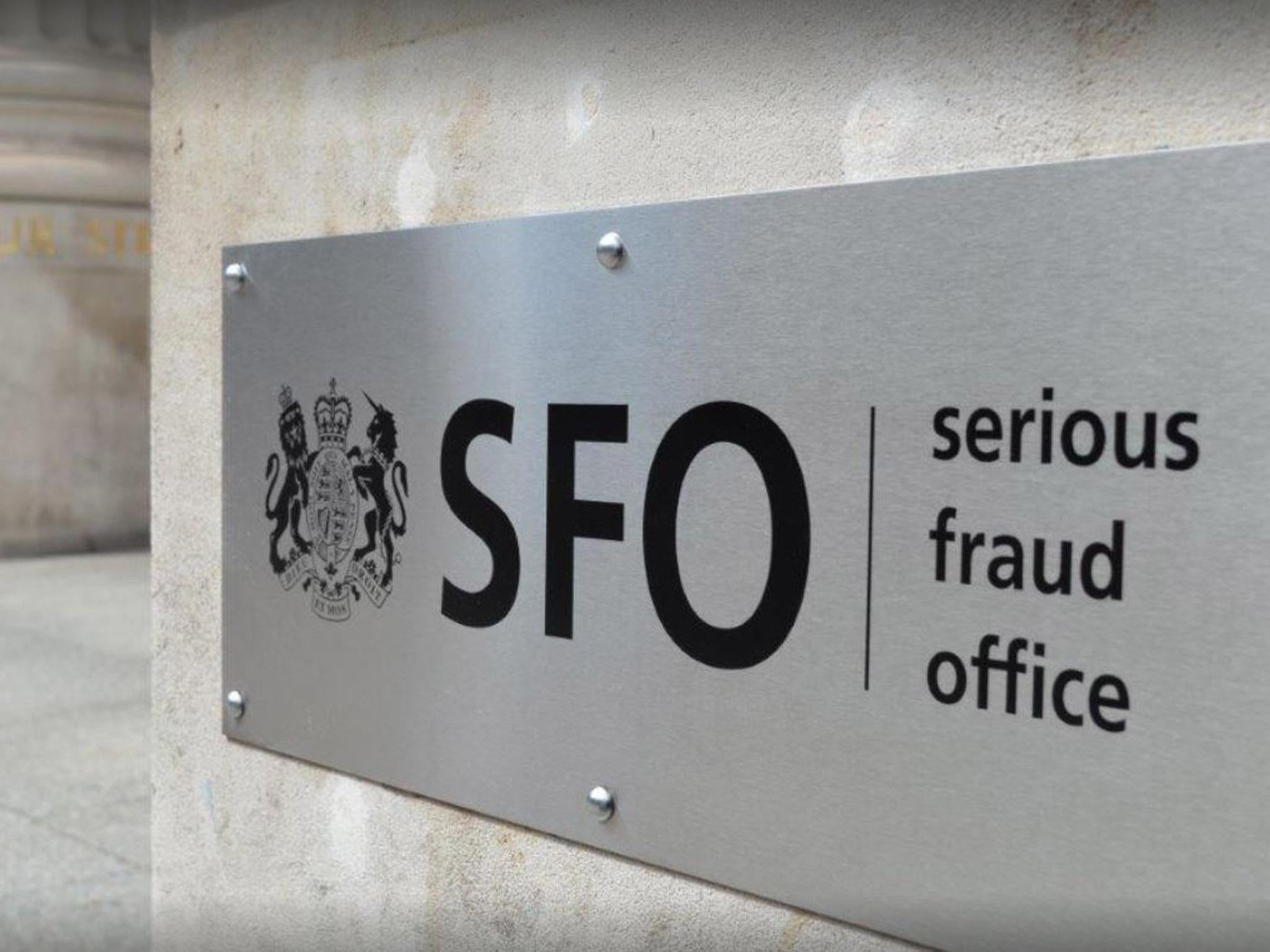 The Conservative manifesto has been widely derided as the most disastrous manifesto in history. May's somewhat cynical policy of putting unpalatable and controversial policies in the manifesto, calculating on a huge majority to push them through, didn't stop at reintroducing fox hunting and the ill-fated social care proposals. In a less high profile move, she included in her manifesto her long held dream of abolishing the Serious Fraud Office (SFO).
The move, if carried through, would be disastrous on many levels and set the fight against corruption and financial crime by large companies back by well over a decade.
May's dream has always been to subsume the SFO into the National Crime Agency (NCA) – the agency which she established as Home Secretary in 2013 and which has been styled as Britain's FBI. The NCA is directly answerable to the Home Secretary, and May sought as Home Secretary to build it up as an empire, including seeking to get responsibility for counter-terrorism moved from police forces to the NCA – a proposal that interestingly did not resurface in the manifesto.
She tried twice as Home Secretary to have the SFO folded into the NCA - once in 2011, when she met widespread resistance from fraud lawyers and white collar crime experts and was blocked by then Attorney General Dominic Grieve, and Justice Secretary Ken Clarke, and again in 2014.
Having failed twice, it appears that May – shortcutting her own Cabinet Office review into the right structures for economic crime which was only part way through its process, and which had incurred significant public expense including bringing in external consultants to crunch the data – clearly saw the election as a quick route to finally getting her way.
The proposal, however, is nonsensical on many levels.
The SFO has not been without its critics. Regularly pilloried in Private Eye as the Serious Farce Office, its reputation for fighting corruption and for achieving success was until recently not altogether stellar. Under its previous Director, Richard Alderman, companies were given quiet slaps on the wrist in secretive civil recovery orders. Or as in the case of BAE Systems, which faced allegations of widespread global corruption, allowed off with a minor accounting charge.
But today's SFO is a different creature. Under the directorship of David Green, the SFO has become a serious player, taking on the industrial crown jewels of the UK such Rolls Royce and Tesco, with ongoing investigations into Airbus, KBR, GSK, G4S and Barclays Bank – the latter could be charged any day. It has brought into the UK Treasury over £660m in the last two years in fines and penalties from its cases – an annual average rate of return for the public purse of around 1000%. And this is despite its budget being slashed to £32m from £52m in 2008.
Theresa May appears to be using Jeremy Corbyn's slogans now
A report by the HM Crown Prosecution Service Inspectorate into the SFO in May 2016 meanwhile found there had been a "positive transformational change to the direction and purpose of the SFO" under the current leadership of the SFO. While the OECD in March 2017, found that the SFO's role in fighting corporate bribery was largely to thank for the UK's "strong progress" in this area.
That's not to say that the SFO couldn't and shouldn't do better. Questions remain about whether it is doing enough – the OECD said the number of bribery cases in the UK were still low, critics have questioned whether its settlements with large companies like Rolls Royce are too lenient, and whether it is too reliant on internal investigations by companies it is investigating. Let's face it, the SFO has a long way to go before it is in the enforcement league of the US Department of Justice for white collar crime. But with proper support from government, better resourcing and strengthening of UK corporate liability laws, it is conceivable that the SFO could get there.
May's beloved National Crime Agency, by contrast, has been beset by controversy and miscalculations. In 2015, the NCA was forced to admit that every one of its live investigations would have to be reviewed following the 'systemic' use of unlawful search warrants. One of the judges overseeing the NCA's investigations, which collapsed as a result, slammed the Agency for its "egregious disregard for... constitutional safeguards." The results of attempts to subsume other bodies into the NCA meanwhile have not been encouraging. The merging of police anti-corruption units in the NCA in May 2015 has failed to result yet in a single charge being brought.
During the election campaign, a raft of some of the most eminent lawyers working on white collar crime, including a former solicitor general and former Director of Public Prosecutions, warned May of the enormous risks of incorporating the SFO into the NCA carries. Damage to the effectiveness of the UK's enforcement of white collar crime, to our international reputation, and significant disruption to current investigations, were among them.
The letter also warned May about the risks of losing the SFO's independence if it were brought under direct ministerial control via the NCA – independence that helps ensure an arms-length from political interference in its investigations. The importance of this cannot be exaggerated. The SFO is currently investigating various companies and individuals that are donors to political parties. These include the CEO of Petrofac, who donated to May's campaign. His wife matched his donation, and over time they have donated £819,350 to the Conservative Party. Many of these companies meanwhile have regular contact with ministers and large contracts with government. No government can credibly be seen to allow direct ministerial control over a body that conducts such investigations without courting potential controversy.
Earlier this week senior Tories, including Bob Neill, former Conservative chair of the Justice Select Committee, and Dominic Grieve former Attorney General, urged May to drop her manifesto plan because she is unlikely to get it through the Commons or the Lords. Labour Shadow Solicitor General, Nick Thomas-Symonds, has also called on May to urgently think again on the SFO.
What the SFO desperately needs now, so that it doesn't haemorrhage experienced and dedicated staff as uncertainty over its existence reigns, is for a cross party consensus to be reached quickly that the SFO is here to stay and needs proper resourcing. It needs an unequivocal public statement from the government as soon as possible about its long-term survival that will allow it to get on with the job of holding the corrupt and criminal to account.
Sue Hawley and Paul Holden are directors at Corruption Watch UK
Join our commenting forum
Join thought-provoking conversations, follow other Independent readers and see their replies