I used to be a sexual predator. I know how men can be made to change
I was banned from the Students' Union for calling girls who didn't respond to my advances 'dykes' and almost fired from work for my inappropriately sexual behaviour. I saw nothing wrong with harassing people I barely knew for threesomes, and told a female bartender I'd 'like to see her head on a stick'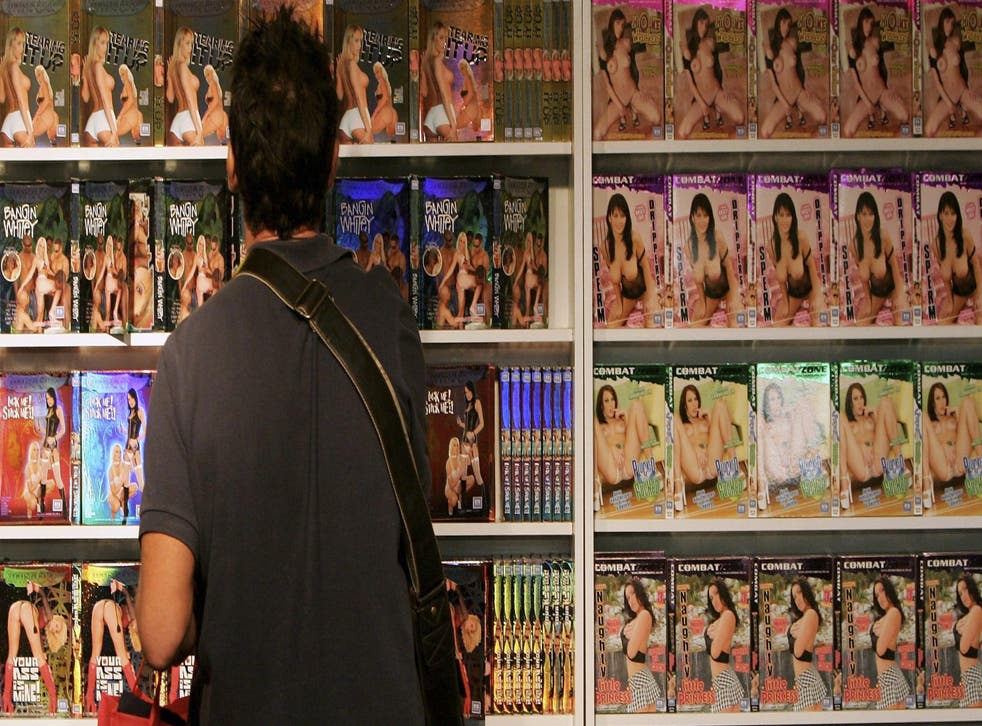 "Threesome?" It seemed like a perfectly reasonable suggestion at the time. That time being my prom, some 20 years ago.
The two girls subjected to this thoroughly inappropriate question had other ideas. They walked off. Lager, youthful exuberance and desperation to have sex all played a part in me trying my luck.
At college, I changed tactics in my pursuit of sex (not love). Music blaring and dance floor heaving, my eyes would dart from one girl to another. I was the predator and they were the prey; that was how I saw it.
A strange ritual ensued in which I'd dance closer and closer yet facing the other way, looking at my mates for a sign that she was game. Tentatively pressing my bum against hers, I'd hope she didn't recoil. With the caress of my stray hand, often, she would. Nowt wrong with a bit of a grope, I thought.
Two decades on and nothing's changed, according to a recent BBC Newsbeat article I read entitled: "Getting groped is just part of a normal night out". In it, an 18-year-old young woman called Lottie paints a grim picture of 21st century clubbing. Having endured hands up her skirt, it's little wonder she has taken to wearing shorts underneath.
Moving across the country for university presented new opportunities for me to find a girl. And I found one on the first night. Sadly, I was "friend-zoned" before the phrase was even invented. With every rejection, my confidence was dented and I became nastier.
Once, I called two girls who rejected my drunken advances "dykes". My NUS card was confiscated and I was banned from returning to the Students' Union.
Labour's Diane Abbott describes 'racist and sexist' abuse
Those girls showed great bravery in reporting me to the union in the first place. With over 20 reported sex attacks a week in British bars, pubs and clubs, women (typically the victims) are being encouraged to show similar strength these days.
Initiatives like the Met Police's "Ask for Angela" give clubbers a phrase they can use to alert staff to unwanted attention. Educating staff, creating a safer environment and ultimately changing clubbing culture are all noble aspirations. And ones these campaigns are to be applauded for. But they alone can't be the answer.
Failing to find a girlfriend or lose my virginity at university left me bitter and further lacking in confidence. I remember telling one bar girl when she didn't serve me: "I'd like to see your head on a stick." To me, boozed up, it was just a funny quote from American Psycho. When she challenged me, I fled to the toilet like the coward I was, only to be thrown out by the bouncers.
"Threesome?" It seemed like a perfectly reasonable suggestion at the time. That time being my work leaving drinks, some 10 years ago. The two women had other ideas, especially as one was in a relationship. Days later, her boyfriend would return my text professing my affection. He made his feelings equally clear. Dangerous times.
Living in a digital world made stalking her and other girls I fancied very easy through Facebook. Now I rarely went clubbing or experienced any situation where I encountered women in real life, so I retreated into myself and a world of pornography to satisfy my twentysomething needs. Alcohol would be my crutch, numbing the loneliness.
I'd often relay my failed attempts to find a woman to my friends for their amusement. But I stopped laughing when I went home again to Babestation and Tinder. Concerned, they eventually stopped laughing too. When I was lucky enough to get a match on Tinder, I'd quickly ruin any chance of a date by launching straight into sexual innuendo.
Students watch porn together at Bristol Uni
And that brazen approach would almost be my downfall. I lusted after work colleagues. Developing a friendship with one, I desperately wanted more. Anything more was off the table, though, after I engaged her in sexting. Turns out she thought it was all a joke, and saw us only as friends.
Another colleague was subjected to a barrage of obscene sexual demands from me one evening. Hungover and returning to work the next day, I was scared she'd reported me to our boss or even the police. Somehow, I escaped with only my reputation in tatters.
No one on a night out should expect to be sexually assaulted or go home because of the kind of lewd behaviour I repeated year on year. So, in addition to the initiatives I mentioned above, what else is needed to stop sexual predators?
Looking back on my early adult life as a single man, I know only men can really bring about change by how they feel about themselves. Through falling in love recently and enduring hard times together with a woman who I respected, I eventually moved from objectifying women – as a lifetime of porn taught me – to respecting them and realising the value they have as human beings: the shared hopes and dreams.
We must be vocal in our criticism of sexism (take note, Chancellor), speak up if we witness women being abused; and communicate the message that most healthy relationships grow by meeting a partner through shared interests, as I did, rather than through harassment, groping or "banter".
The risks to society are simply too high not to make those three changes.
Join our new commenting forum
Join thought-provoking conversations, follow other Independent readers and see their replies