This is what a Norway-style soft Brexit might actually look like
EFTA members all benefit significantly from their own special arrangements with the European Union. There is no reason why Britain cannot follow suit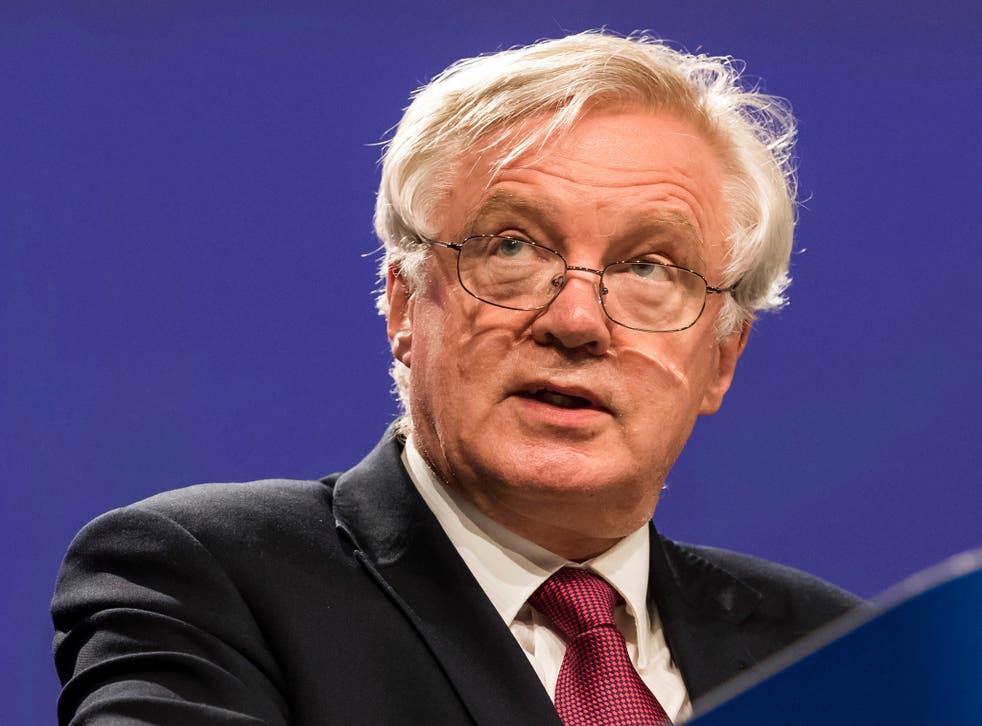 David Davis made his way to Brussels this week to begin the negotiations for our Brexit package. He will have soft Brexit intentions in mind after his party failed to gain a mandate for its brutal hard Brexit plans.
Thus, the final deal may now not result in the doom and gloom that a lot of the Brexit-sceptics (myself included) had previously predicted. There is an alternative.
It doesn't have to be as hard-nosed a divorce that some of our media companions and politicians are suggesting. Adjusting to the European Free Trade Association measures (if reachable) should be something that Britain seeks.
If four other nations can do significant business with the European Union and not be a member then there's no question that Britain may well also be able to achieve similar.
In pictures: European parliament Brexit discussions

Show all 12
It was in 1959 when Conservative Prime Minister Harold Macmillan helped to found EFTA. He wanted to form a free trade community that would counter the Benelux movement. Britain was being left out in the cold.
The EFTA has since taken a different direction since its early formulation. Lichtenstein, Norway, Iceland and Switzerland are the current members – all of whom benefit significantly from their own special arrangements with the European Union. There is no reason why Britain cannot follow suit.
An EFTA deal would shrink the differences between both Brexit and Remain camps. The protectionist "strong independent nation" thinkers would be slightly comfier, equally so Europhiles would be gladdened by solidified free trade arrangements – comparable to the ones already in place.
The Government would also have more free reign to drum up international trade deals under an EFTA/EEA arrangement.
Through a referendum Britain voted to leave the European Union – but it should be equally noted that Britain did not vote to leave the single market. An EFTA agreement would best compensate for this conundrum.
By agreeing to an EFTA Norwegian style deal, of sorts, we would be remaining in the single market, therefore accepting the four freedoms; goods, people, services and capital. We would also guarantee UK citizens freedom of movement at home and abroad with continuing European citizenship.
There are still downsides though; access to the single market is partial in a sense that fisheries and agricultural are excluded. As an EFTA country, we would be sat outside of the EU Custom Union; leaving us subject to European Court of Justice laws and still subject to bureaucratic custom checks.
Brexit voter fails to name a single law he says he voted to take back control of
However, freedom of movement is the biggest spanner in the Brexit break off deal due to immigration being the main driving force for Brexit. This could be an issue for ardent Brexiteers.
For those seeking complete sovereignty (which would be an economically destructive hard-Brexit with complete judicial control), while EEA/EFTA states are not members of the EU, Norway, Iceland and Liechtenstein do not have formal access to the EU decision-making process.
Switzerland has not joined the EEA but has a series of bilateral agreements with the EU which allows it also to participate in the internal market.
EFTA members do, nevertheless, give input during the preparatory phase, when the Commission draws up proposals for new legislation that is to be incorporated into the EEA agreement, but this would be significantly less say than that of an EU member state with 78 MEPs.
EFTA could be something that is sought longer term, or, if needs be, something we can do on a temporary basis, if departure from the single market is ultimately sought.
As a nation, if we are to meet each other in the middle then soft Brexit – in this case re-joining EFTA or attaining something else similar which is innovative and new, like Switzerland – would be a logical step in a fresh approach to UK trade and a symbolic move indicating that Britain wants to further internationalism and remain competitive on the global economic trading stage.
We must be pragmatic and aim for the best solution possible. It would be far-fetched and disastrous for the British Government to cut its nose off to spite its face in pursuit of a reckless final deal – there must be a compromise.
Join our new commenting forum
Join thought-provoking conversations, follow other Independent readers and see their replies