Spain could learn from Belgium's political history to solve its conflict with Catalonia
Carles Puidgemont has fled to Belgium, where the very presence in the federal government of a political party who in the depths of their hearts wants (Flemish) independence attests to the success of the Belgian compromise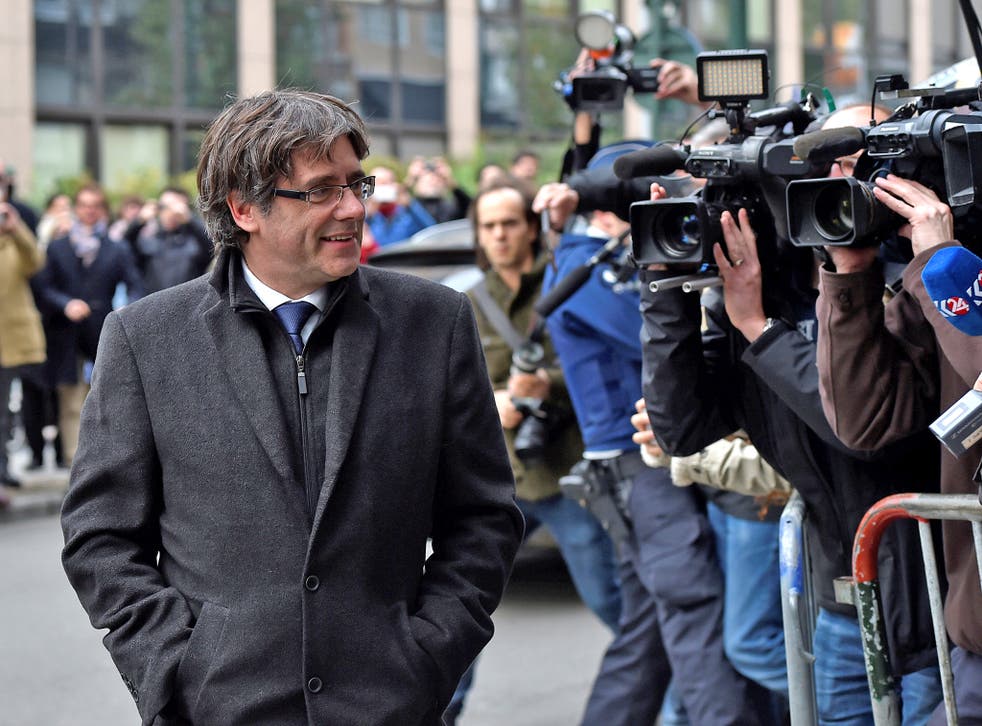 The conflict between Catalan separatists and the Spanish state has escalated further and entered yet another phase, this time implicating the judicial power in Spain. After declaring Catalan independence on contestable grounds, i.e. without an unambiguous democratic mandate from the Catalan people, Carles Puigdemont, the deposed president of the Catalan Generalitat, fled to Belgium together with five of his ministers.
This is not a coincidence or – as Puigdemont claims – because Brussels is the capital in Europe. They fled to Belgium because the largest political party in the Belgian Federal government, the New Flemish Alliance (N-VA), is a populist Flemish nationalist party whose parliamentarians and ministers are very much soul mates of the Catalan nationalists, to put it mildly. In Flemish nationalist circles, the deposed Catalan president is nothing less than a hero, doing what many of them wished they could do as well, namely declaring Flemish independence.
A few days before Puigdemont fled to Belgium, the N-VA Secretary of State for Asylum and Migration, Theo Francken, already laid the ground by pompously declaring that "Catalan people who feel politically threatened can ask for asylum in Belgium. That includes President Puigdemont. This is 100 per cent legal". Once Puigdemont arrived in Belgium, flying in from Marseilles, the chairman of the N-VA and mayor of Antwerp, Bart De Wever, said that "Puigdemont is a friend and friends are always welcome".
Carles Puigdemont says he cannot return to Catalonia because Spain is intent on 'vengeance'
All this explains why the political crisis between the Spanish government and the Catalan separatists is bound to also create tensions and conflicts in Belgium, especially now that a Spanish court has issued a European arrest warrant, which the Belgian government, led by someone from the same political family as Rajoy, cannot just ignore.
With good legal counselling, which Puigdemont has already secured of course, extradition from Belgium to Spain for such a politically loaded case can be delayed for months and even years. These delays will, however, increase diplomatic tensions with Spain, a fellow key member of the EU. This will conveniently also keep the conflict in the news across Europe for months to come, fueling nationalist fevers, not only in Belgium, but also across Europe.
The Spanish right-wing government is also not without blame here. It consciously chose to strategically escalate the conflict, through repression, violence and judicial persecution, rather than following a path of mutual dialogue and political negotiation.
It could have, on the contrary, taken inspiration from Belgium's political history in order to learn how the shift from a strong unitary state to a centrifugal federal state structure can be achieved in a peaceful, democratic and negotiated manner. The very presence in the federal government of a political party who in the depths of their hearts wants (Flemish) independence attests to the success of the Belgian compromise. It would be the same as seeing the SNP serving in a UK Government.
Belgium is indeed no stranger to institutional crises – they tend to occur every 10 years or so, they always involve protracted and complicated negotiations, and often result in intricate and surreal solutions and constitutional changes and a temporarily ceasefire in an ongoing conflict between the political elites in the north and the south of the country. Despite these tensions, there has not been any violence nor has there ever been a majority in North-Belgium in favour of independence.
If the Belgian model is to be followed, however, both the Spanish and Catalan elites need to be willing to compromise and to de-escalate the conflict. The Catalan separatists will need to renege on their undemocratic declaration of independence and the Spanish state has to drop the court cases.
Subsequently, all relevant political actors will need patience and perseverance to negotiate a respectable compromise which cannot fully satisfy anyone, but will pacify the conflict in a democratic manner and with the interests of all Catalan people in mind, rather than only those who favour independence.
Register for free to continue reading
Registration is a free and easy way to support our truly independent journalism
By registering, you will also enjoy limited access to Premium articles, exclusive newsletters, commenting, and virtual events with our leading journalists
Already have an account? sign in
Join our new commenting forum
Join thought-provoking conversations, follow other Independent readers and see their replies