Spies need a view from outside the top secret bubble
The biggest intelligence failures are rooted in the kind of errors that proper oversight would help to eliminate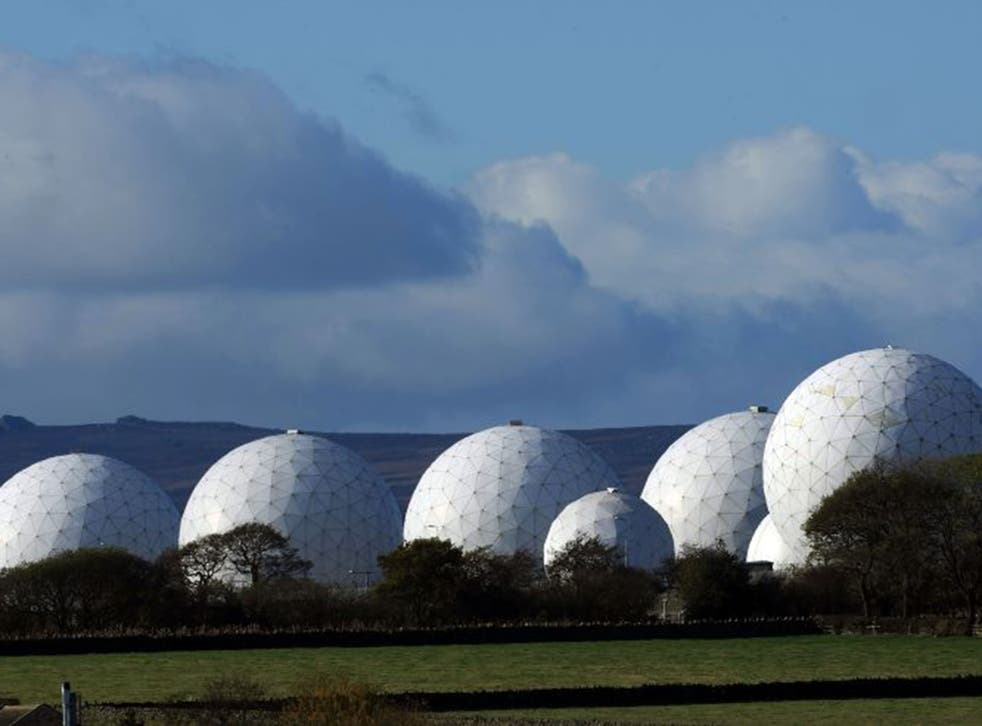 Contrast the spies of yesteryear with Ryan Fogle, the forlorn-looking CIA officer who was paraded on Russian television in 2013 after being caught red-handed on a mission in Moscow. Apart from a hilarious wig, a pair of shades, knife, compass and a large wodge of €500 notes, his main piece of kit was a typed letter that instructed a would-be Russian agent on how to create a Gmail account to communicate with the CIA.
"We can offer up to $1m a year for long-term co-operation, with extra bonuses if we receive some helpful information," it read. "To get back with us, please go to an internet café, or a coffee shop that has wi-fi, and open a new Gmail account which you will use exclusively to contact us."
New technology has made spying easy and simple. These days everyone can be a spy. Forget microfilm cameras, dead-drop letter boxes under park benches and secret writing – the mobile phones that everyone carries today have everything you need: a high-resolution camera, GPS and the ability to send and receive high-speed encrypted messages.
The vast majority of the spying we do, however, is directed against ourselves. This is an age of self-espionage in which, through social media and all of our digitised lives, so many of us devote incredible energy and diligence to tracking our own movements, describing our network and recording our every thought and action. (I noticed this, too, in covering recent wars: from the Abu Ghraib prison atrocities to assassinations in Afghanistan, disclosure and proof comes via perp-cam: the videos shot by the perpetrators themselves.)
As the report by the independent reviewer of terrorism legislation, David Anderson QC, suggested last week, our professional secret services are desperately, and unsurprisingly, keen to lap up all this data like thirsty and eager guard dogs.
So they should. As I recount in my new book, The New Spymasters, digital techniques not only permit bugging galore, but are also transforming the recruitment and management of the human secret agent. The ability of intrusive surveillance to reach into people's thoughts (for example, by putting a bug in someone's phone or laptop) allows agencies such as the UK's Secret Intelligence Service (MI6) to identify potential traitors among an enemy who could be turned. It also helps to deal with the perennial problem with human sources: their reliability. With the help of digital spycraft, stories can be checked: in short, human and technical methods of espionage are becoming inseparable.
After getting a glimpse of the power of this technology, I am struck by how important it is to keep this moonshine under careful control. That is why Anderson's report, which suggests judge-led scrutiny of government snooping, is very welcome.
It is not that I think our secret services are out-of-control mavericks. I've been surprised at the extent to which the minutiae of MI6 operations are personally vetted by elected government ministers. This makes Sir David Omand's suggestion that requiring court approval of interception would remove ministerial accountability rather dubious. Believe me, judge or no judge, nothing that MI6 does which is vaguely controversial would proceed without ministerial approval.
But, as I saw when investigating extraordinary rendition, modern spy techniques are vulnerable to the "false positive", when people are wrongly identified as an enemy; and security measures too often serve to radicalise rather than suppress violence.
Overwhelmed with data and bound by secrecy, our security services live inevitably cloistered lives. They are no longer the exclusive preserve of the Oxbridge cricket buff but their mistakes are still often the product of a failure to take a wider view.
Though scrupulous rule-followers, the mathematicians of GCHQ, for example, seem not to have guessed that the outside world would be appalled that, as Snowden revealed, they have sought to lobby to undermine global standards of encryption and internet security.
Outsiders such as members of the Intelligence and Security Committee are certainly invited in for scrutiny but, so often, at least in the past, they seem to have come from a restricted gene pool of yes-men.
While in Afghanistan, I reported on how a former Taliban leader was killed in error despite choosing a path of peace. He was identified and tracked by intercepting mobile phones but the trace got mixed up. The disturbing thing was not the error – wars are strewn with those – but the attitude of senior levels of ultra-secret US forces. Even when confronted by me and others with clear evidence that the man they tried to kill was alive and well, they refused to accept that the technology was wrong. The cultish infallibility they ascribed to machines was chilling.
They lacked access to a view from outside the top-secret bubble that would have given them a reality check. In confronting terrorists or criminals closer to home, that view is exactly what we need. By teaching gangsters PGP encryption, Snowden has not helped. But, as we build all these great data farms to store our personal secrets, we do need scrutiny to ensure that resources are really put in the right place; to invest in understanding the world as much as in bugging it.
Bugged phone calls and stolen web-chats amount to nothing without context. A well-placed insider told me that Britain's security services probably have, with US help, the capacity to monitor in real time all the digital noise within an area the size of Greater London. But, he said, "we only have the analytical capacity to actually study and make sense of roughly the perforated edge of a postage stamp".
Across the Atlantic, US politicians of all stripes seem to have acknowledged that, while Snowden's revelations may have caused short-term harm, they have also exposed to legitimate scrutiny the boundaries of state action.
With such a weak sense of citizen rights, an unending and cultivated sense of insecurity and a political class with so little experience of military or security matters, in the UK we have so far had the "doff-your-cap" politics of deference.
Anderson wisely opens a debate on how to build greater scrutiny. He proposes that we legislate laws on surveillance on to a blank slate. Let's hope that the response to his report is not a knee-jerk rejection.
Stephen Grey is author of 'The New Spymasters: Inside Espionage from the Cold War to Global Terror'
Register for free to continue reading
Registration is a free and easy way to support our truly independent journalism
By registering, you will also enjoy limited access to Premium articles, exclusive newsletters, commenting, and virtual events with our leading journalists
Already have an account? sign in
Join our new commenting forum
Join thought-provoking conversations, follow other Independent readers and see their replies