Austerity has caused young men to turn into 'spornosexuals'
Belonging to a social group whose value is defined through the body is a sign of subordination – which explains why so many British men have begun to pay attention to their bodies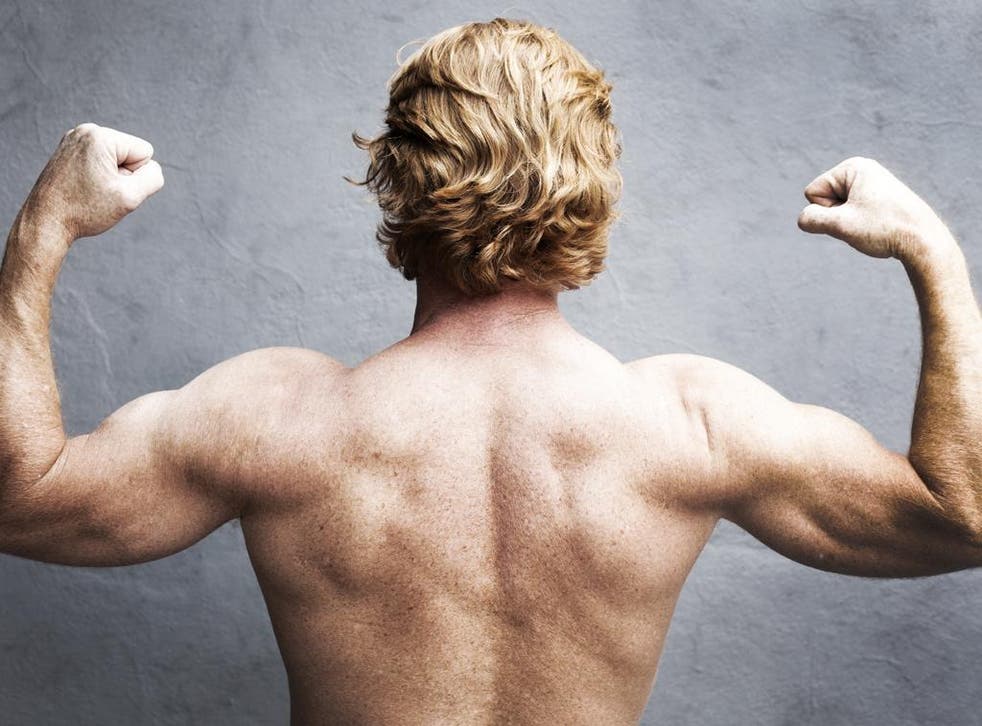 In the summer of 2014, there was a media flurry about what cultural commentator Mark Simpson succinctly described as the rise of the "spornosexual". A portmanteau of "sports", "porn" and "metrosexual", spornosexuals are men who go to the gym in order to share eroticised images of their toned bodies on social media.
The coverage of this trend cast judgement on these "improperly embodied", frequently working-class men, but failed to ask the question of why so-called spornosexuality had suddenly become so popular. That's what I have spent the past two years trying to find out.
Through my research, I discovered that spornosexuality can be made sense of as a response to the effects of austerity on the lives of young men since 2008.
Although media interest in spornosexuals was first sparked in 2014, there is strong evidence to suggest that more young men have been seriously working on their bodies and then posting images on social media for far longer. According to the Active People Survey, one of the largest rises in participation in any type of sports among a particular demographic, between 2008 and 2014, was 16- to 25-year-old men going to the gym.
In 2009, Men's Health magazine became the bestselling title in the men's magazine market, shifting nearly twice as many print editions as its nearest competitor, GQ. In 2014, sports nutrition products also increased their supermarket sales by 40 per cent. And we're all familiar with men who post selfies of their muscular torsos on Facebook and Instagram. There are now literally millions of these images shared across the internet.
All of this coincides directly with the period after the global financial crisis and defined by the austerity measures introduced by various world governments in response. But what has one got to do with the other?
How to get fit without joining a gym

Show all 5
Historically white, male, middle class, straight men have been able to use their minds and not their bodies in order to become valuable in Western culture – and they were employed has high-paid decision makers. In contrast, ethnic minority, female, working class, trans and queer people have generally had to rely on their bodies in their working lives – in manual, domestic, reproductive or slave labour, or even sex work.
Belonging to a social group whose value is defined through the body is generally a sign of your subordination, which explains why so many young British men have recently begun to pay attention to their bodies in such spectacular ways. In an economic climate in which the opportunity for young men to become high-paid decision makers has become more out of reach, many have turned to working on their bodies in order to feel valuable.
A secure job, a house, the ability to provide for your family and buy flashy consumer goods: all this used to signify successful masculinity. For some men, their worked out bodies and Instagram likes now stand in their stead.
As part of my research I interviewed men about what it was like to be a spornosexual. The most striking thing about the interviews was how much hard work was involved and how little they felt they got in return.
They worked hard not only in the gym and on their diets, supplement and steroid regimes, but also on maintaining the online brand they were building around their Instagrammable bodies. They do this for the likes, comments and shares on their social media profiles, but the buzz only lasts so long.
In the words of one of the men I spoke to none of it "equates to anything really for the future, for building yourself as a person, or obtaining a house or a car or clothes or any sort of lifestyle". Yet they keep on doing it because it is one of the few ways, during austerity, these young men can feel valuable at all.
Of course, women have long been compelled to pay extraordinary attention to their bodies and in far greater numbers than men doing it now. Nevertheless, the fact that a number of young men are beginning to do so is, I would argue, evidence of the unexpected ways that austerity is having effects on the intimate lives of even the relatively privileged.
Jamie Hakim is a lecturer in media studies at the University of East Anglia and a teaching fellow in digital cultures at King's College London. He is the former deputy editor of 'Attitude' magazine. His research on 'spornosexuality' is published in the 'Journal of Gender Studies'
Register for free to continue reading
Registration is a free and easy way to support our truly independent journalism
By registering, you will also enjoy limited access to Premium articles, exclusive newsletters, commenting, and virtual events with our leading journalists
Already have an account? sign in
Register for free to continue reading
Registration is a free and easy way to support our truly independent journalism
By registering, you will also enjoy limited access to Premium articles, exclusive newsletters, commenting, and virtual events with our leading journalists
Already have an account? sign in
Join our new commenting forum
Join thought-provoking conversations, follow other Independent readers and see their replies