Starter homes for £450,000? Cameron's 'crusade' for housing couldn't be more deluded
Calling these properties affordable risks making a mockery of the definition of affordable housing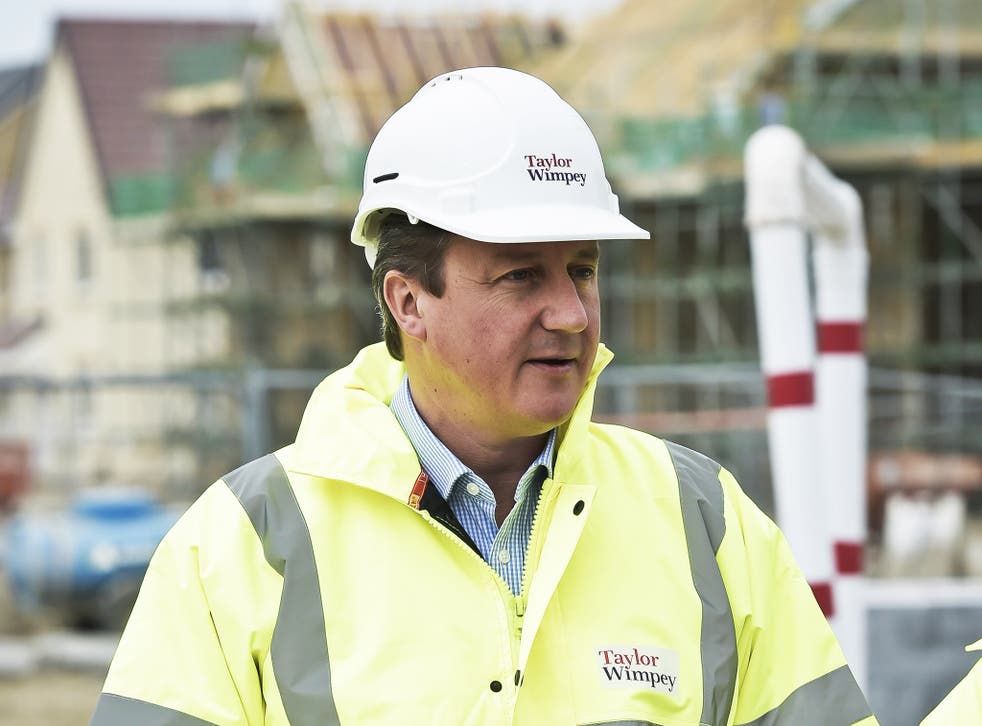 Today the Prime Minister is set to announce a crusade for new housing in Britain - but it will do nothing for those most in need and it won't address the housing crisis we face.
David Cameron will detail the government's plans to speed up the building of discounted properties for first-time home buyers, through 200,000 starter homes. We estimate that at least 240,000 homes are required each year just to meet the needs of our growing population, not just to own but to rent. How will this announcement help meet the housing needs of everyone in Britain? How will this announcement help all those homeless families currently living in bed and breakfast accommodation? How will this announcement help the 1.4 million households currently on the social housing waiting list?
Buying a starter home costing £250,000 outside London and £450,000 inside the capital is not an option open to the millions of people in Britain who need genuinely affordable housing. So many people are condemned to live in the unregulated private rented sector, often in housing estates bolted on to the edge of a town or city, where they have no say over their housing, and no security of tenure. Calling these properties "affordable" risks making a mockery of the definition of 'affordable housing', which originally meant social housing to rent, and has been extended under this government to cover rented housing at up to 80 per cent of market rates – unaffordable to many, if not the majority.
Cameron also appears to want to release developers to build these 'starter homes' without the need to consider the most basic community issues, such as where children can play or whether there are enough doctors' surgeries in the area. Councils will no longer to be able to ensure that developers contribute to local infrastructure such as hospitals, schools and safe cycle-routes. We appreciate the government wants to speed things up, but there is a real risk of creating a legacy of poorly-serviced, badly designed places that also don't provide any new homes for those in greatest housing need.
Yet it is what we are not going to hear announced today that is most stark. Are we going to hear about the positive opportunities we have to create fantastic new communities, such as garden cities, that provide decent homes which meet people's needs over a lifetime? I think it unlikely. Are we going to hear about how proper social and transport infrastructure is going to be provided alongside new homes, as well as the provision of cultural and leisure facilities that make life worth living? There is no indication we will.
Everyone should have a right, irrespective of earnings, to a decent home in a safe environment. We have the capability, through setting high standards, to enhance people's health and wellbeing over the long term. Today's speech is a massive missed opportunity for Cameron.
Kate Henderson is director of the Town and Country Planning Association
Register for free to continue reading
Registration is a free and easy way to support our truly independent journalism
By registering, you will also enjoy limited access to Premium articles, exclusive newsletters, commenting, and virtual events with our leading journalists
Already have an account? sign in
Join our new commenting forum
Join thought-provoking conversations, follow other Independent readers and see their replies