There is a mental health crisis in the City – it's time we 'stress tested' the bankers
The Bank Workers Charity found that 65 per cent of bankers worked up to 30 hours more per week than contracted. It is no surprise that the current spike in male suicide dates from 2007 when the last banking crisis hit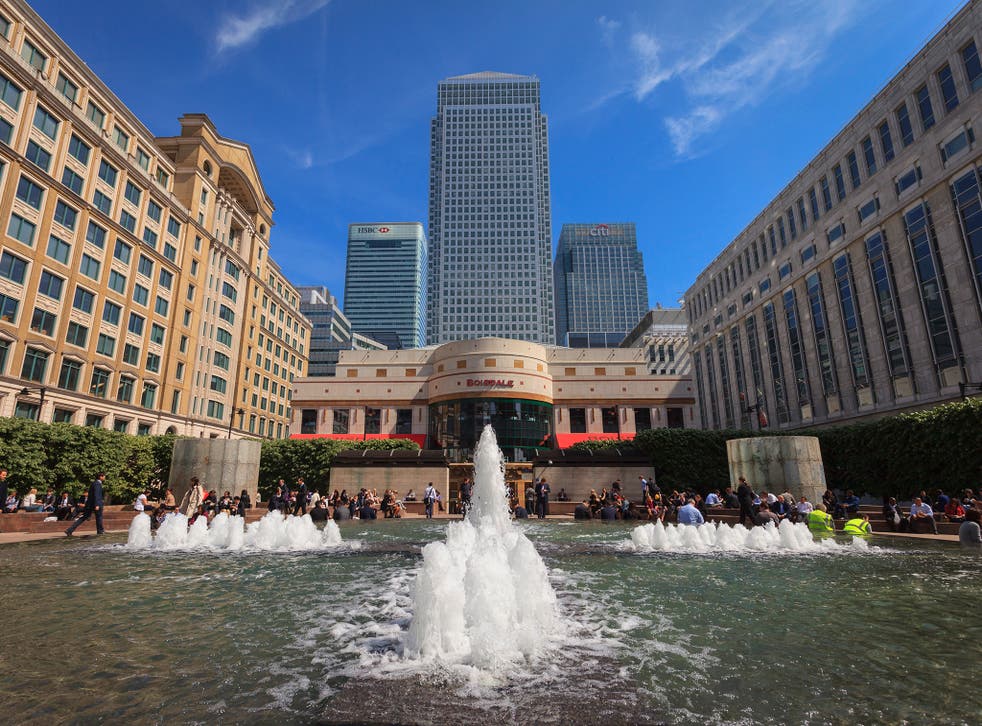 The Bank of England recently published the results of its much-anticipated "stress testing" and RBS emerged as the biggest failure in this year's annual health check-up, followed by Barclays and Standard Chartered. As a measure of how Britain's banks would fare if the world suffered a hypothetical economic meltdown, the test gauged the financial strength and resilience of the UK's major lenders. But what it failed to consider was the impact such a doomsday scenario would have on the bank's most valuable resource.
Yes, the Bank of England carries out stress tests for the capabilities of the banks – but what about the bankers themselves? Does anyone take much notice of their stress?
High up in the towers of the City's commerce cathedrals, London's white-collar workforce faces a unique set of challenges of its own. With ungodly work hours, volatile markets and towering expectations, there's little doubt the finance sector demands a lot from those who work in it. The Bank Workers Charity recently found that 65 per cent of employees worked up to 30 hours more per week than contracted; 42 per cent had trouble relaxing and 60 per cent admitted to poor quality of sleep. It is no surprise that the current spike in male suicide dates from 2007 when the last banking crisis hit.
Now as a society, I feel we never got any real closure from the last economic crisis. Remember that time bankers made business decisions to profit unfairly from people who couldn't afford to repay loans? Then profited from lying to investment funds they on-sold those risky loans to? Then got away with it because the government couldn't afford to let them collapse? For bankers, it all seemed pretty business-as-usual but, for the general British public, the consequences were all too real. But in a cut-throat industry with a seemingly low interest in employee well-being, is our mistrust of bankers misplaced?
Mark Carney issues warning over first 'lost economic decade' for 150 years
Mental health can often be difficult to talk about, but perhaps more so with bankers due to the vulnerability it presents. Anyone who has witnessed the Wolf of Wall Street esque scenes on a trading floor will know that the environment does not foster open conversations about extreme stress, anxiety and depression.
94 per cent of senior executives questioned in a Bupa report admitted there is a prejudice against those who experienced mental illness. Combined with the notoriously macho atmosphere of the banking industry, it's unsurprising the same survey found that 70 per cent of employees don't feel able to speak candidly about mental health concerns.
Mental illness costs UK employers an estimated £26bn a year through sick days, lower productivity and recruitment costs. In particular, banking roles are 44 per cent more likely to result in stress-related illness than the average UK job – with one in six employees facing stress, depression or anxiety.
Discreetly tucked away on Fenchurch Street, Priory Group – the UK's largest private provider of mental healthcare services – offers a safe haven in the backdrop of a seemingly menacing metropolis. The number of new patients has increased by 106 per cent since last year, with the clinic taking on average 70 new patients each month. As well as stress-related depression and anxiety, common problems include alcohol and cocaine abuse.
UK news in pictures

Show all 50
A growing number of groups within the banking industry are campaigning to change the environment and lack of openness. The CMHA has created a coalition of employers – including HSBC, Lloyds and UBS – which aims to promote a better understanding of mental health by removing the stigma attached to it. Peter Rogers, Chairman of the Alliance explains "It's all about storytelling" and making sure people are comfortable discussing mental health in the workplace.
But Emma Mamo, Mind's Head of Workplace Wellbeing believes there's still a long way to go: "We believe City employers should see good mental health as critical, and getting senior management on board is crucial if we're to see change."
It's not just about employer's attitudes but letting employees know that coming forward will not count against them. Whether it's possible to forge a culture in banking with healthier notions of masculinity and wellbeing is yet to be determined. But instead of focusing on hypothetical scenarios, banks need to start addressing the very real issues at hand.
Register for free to continue reading
Registration is a free and easy way to support our truly independent journalism
By registering, you will also enjoy limited access to Premium articles, exclusive newsletters, commenting, and virtual events with our leading journalists
Already have an account? sign in