Suicide rates match a spike in anti-depressants. Look to austerity for the cause not lifestyle 'choices'
At the same time that suicides are rising, so are prescriptions for anti-depressants, on its own not necessarily a bad thing, but a barometer of our collective mental health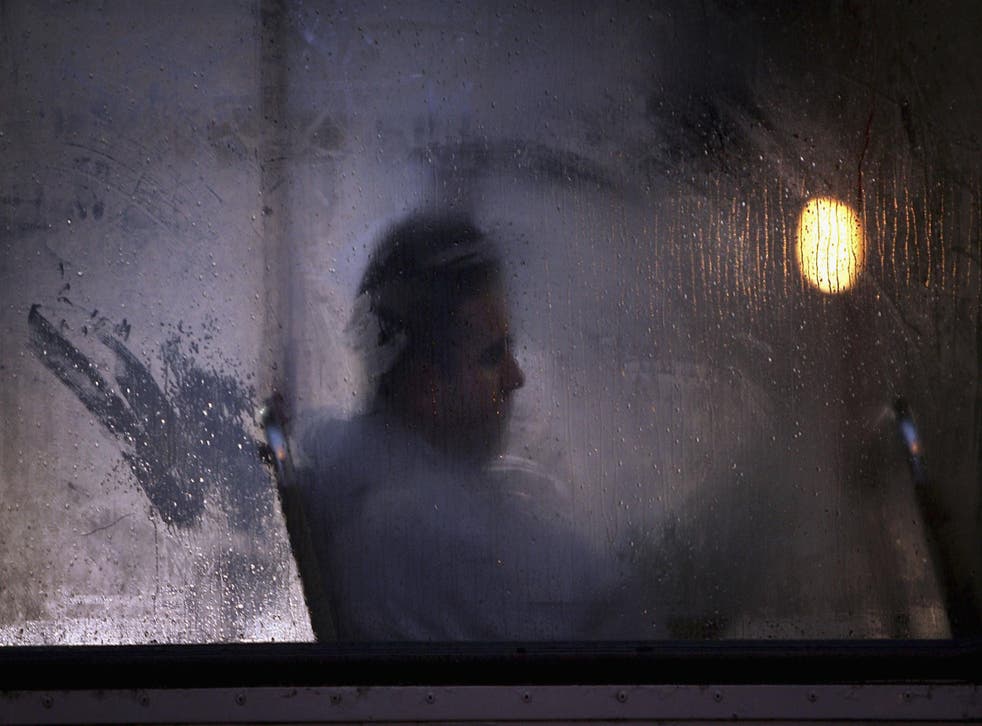 Perhaps the greatest achievement of our time is the gains made in life expectancy. We are living much longer than our Victorian counterparts who were lucky to see their forties. Double that life span is now the norm. But this advance is not shared by all parts of the population.
There are marked differences in life expectancy based on where you live. Residents of Hartlepool will die nearly a decade before those in Camden. This is clearly an unjust situation but a trend that has continued for years.
Culprits like smoking tend to be blamed for the stall in life expectancy after years of gains. What we are now witnessing are contributing factors beyond personal lifestyle choices of cigarettes or diet. For the first time in years there has been a rise in suicides, up 11 per cent in a single year to 6,507.
Men account for most of these deaths, although young women are also dying at a record rate. Some people leave a note saying why they've taken their life but many won't, and not knowing compounds a family or loved ones grief.
The experts on this issue have little to offer other than best guesses, which is not a criticism just a statement of the obvious. Advances in predicting who is at risk of suicide are painfully slow, not helped by a miniscule research budget.
UK news in pictures

Show all 50
However I don't believe in coincidence, so when several factors constellate I think we can make some informed interpretations. At the same time that suicides are rising, so are prescriptions for anti-depressants, on its own not necessarily a bad thing, but a barometer of our collective mental health.
This indication of need becomes problematic when it's not matched with adequate specialist support. Pills on their own are a very poor form of treatment but sadly the most common offering. The evidence points to a combination of talking treatment with medication. For some this won't be sufficient and they will need more intensive support in the way of hospital or community mental health services.
The cruel paradox is that as we have improved detection and acceptance of mental health problems like depression we have squeezed treatment budgets – we have fewer specialist resources than ever. This mismatch must have contributed to the surge in suicides.
Another dismal record was set this year with a surge in the number of drug-related deaths, as with suicides it is almost impossible to assess which of these deaths were accidental or deliberate. What unifies a classification of death by suicide or drugs is an individual's lack of hope. In this sense austerity hasn't just reduced vital support services it has fuelled the need for them.
So as life expectancy stalls don't simply accept this as the result of poor lifestyle choices, this flat lining can't be explained by smoking alone. Prioritising the national debt over investing in key support services has been costly in ways that can't be measured; lives have been cut short, families and friends robbed of years of love and shared experiences.
We can't prevent all premature deaths but we can do much better than this. Unless we see adequately funded care as important, then new annual records of suicides will become the norm, and will be a shameful collective legacy.
Ian Hamilton is a senior lecturer in addiction and mental health at the University of York
If you are struggling to cope, please call Samaritans free on 116 123 (UK and ROI), email jo@samaritans.org or visit the Samaritans website to find details of the nearest branch.
Register for free to continue reading
Registration is a free and easy way to support our truly independent journalism
By registering, you will also enjoy limited access to Premium articles, exclusive newsletters, commenting, and virtual events with our leading journalists
Already have an account? sign in
Join our new commenting forum
Join thought-provoking conversations, follow other Independent readers and see their replies