The tabloids are preparing for the Supreme Court's Brexit decision – this is what they've dug up about the judges
Not a dickie-bird has appeared in the tabloids about David Neuberger's own thoughts about Europe, possibly because he's never expressed any, though his wife's tweets have appeared in The Daily Mail. Everyone knows that all powerful men are the obedient mouthpieces of their womenfolk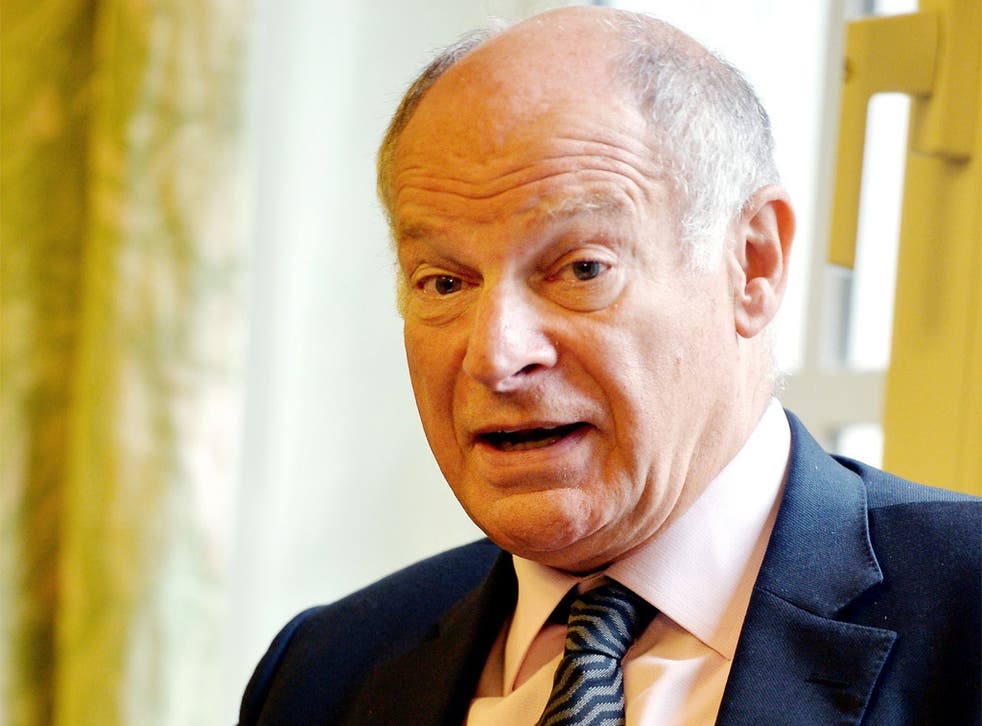 It might not be the most riveting courtroom drama since A Few Good Men, but this week's Article 50 extravaganza will be the longest televised live in this country.
The Supreme Court will take four days to hear arguments about whether the government can trigger it unilaterally, or must allow parliament its twopenn'orth. So rush to the supermarket without delay for that 3-for-2 deal on the buttered popcorn.
Although the full complement of 11 Justices take their seats tomorrow, their judgment isn't expected until mid-late January. The wheels of justice, and all that. Or, as I remember Mama saying, according to some earlier Supremes, "You can't hurry law, no, you'll just have to wait."
Theresa May refuses to say she will defend judges from press attacks ahead of Brexit judgement
Yet already impatient media elements are trying to undermine a result widely expected to confirm the High Court ruling that Parliament must have its say before Britain (excuse the baffling legalese; sometimes it's unavoidable) gives Brussels the finger.
Although this has often been pointed out, the irony that Brexit's aim is the restoration of parliamentary sovereignty continues to evade the Daily Mail. In a rare lapse of self-control, the paper which depicted those High Court judges as "Enemies of the People" is driven to apoplexy by the prospect of the Supremes straying from their remit by applying the law as they see it.
On Saturday it launched a pre-emptive nuclear strike by styling any future judgment against the use of prerogative powers – a tyrannical manoeuvre which pre-dates our democracy – as a hateful affront to democracy. It also personalised the issue in freedom's cause by examining the Justices' alleged personal feelings about Europe. Or in the case of David "Diana Ross" Neuberger, president and leader of the Supremes, his wife's. And his sister's.
The Mail revealed that Angela Neuberger, his spouse, tweeted strongly for Remain. While his rabbinical sister Julia Neuberger was so distressed by Brexit that she did what still feels vaguely counterintuitive for a Jewish person and applied for a German passport.
Not a dickie-bird about his lordship's own thoughts about Europe, possibly because he's never expressed any. But who cares about that when everyone knows that all powerful men are the obedient mouthpieces of their womenfolk? Daily Mail editor Paul Dacre is a caricature of a bleeding-heart liberal, for instance, who yearns for a high-tax, high-spend society modelled on Denmark. But what can he do when Mrs D has no time for immigrants or the rule of law?
Other Supremes are equally Europhile in the Mail's estimation, and the evidence can't lightly be dismissed. An usher once overheard one of them, as a young barrister, humming a Wagnerian aria in the Snaresbrook magistrates' court urinals (when the protocol, as every law student knows, requires the Dambusters' theme tune.) Another is known to eat bratwurst without projectile vomiting over a photo of Helmut Schmidt. Last Sunday, according to neighbours, Lady Hale refused to take an axe to the telly when Nico Rosberg edged out Lewis Hamilton for the F1 world title.
The Supremes will not be spooked by this subtle scheming to frame a displeasing judgment as an affront to decency. These wizened old birds are more robust than your average tabloid quarry, and may even be mildly amused by the synthesised hysteria. There is something droll about the Mail setting itself up against powerful jurisprudential minds in an impartiality contest.
What experts have said about Brexit

Show all 11
But they will fret about the corrosive impact of the reactionary press and Nigel Farage (who made that elegant threat to lead a 100,000-strong march on the High Court) screeching about a judicial coup d'etat against the popular will.
So they should. So should we all. In volatile times, it is vital that the judiciary's fragile constitutional status in a tripartite system – alongside the executive and the legislature (that's the parliament we all want to be sovereign again) – isn't weakened by spiteful rabble-rousing.
The Supremes, who cannot go to war with the Daily Mail, Telegraph and The Sun, have to rely on politicians with the guts to defend them. Weeks of newspaper judge-baiting would damage an already frail constitutional settlement if pro-Brexit ministers collude it in with silence. The Prime Minister, Boris Johnson, David Davis, Liam Fox and others are honour-bound to nip the nastiness in the bud, regardless of any political cost from antagonising their friends in the press.
They should make it plain now, as the case begins, that they have every faith in the Supreme Court to decide it on the law, and expect everyone else to accept that decision regardless of its implications about the timing of Article 50 and the negotiating stance that follows.
That is the bare minimum. It would be lovely if the PM pointed out the bleedin' obvious that attempting to intimidate judges is a shamefully unpatriotic abuse of power without responsibility.
That might seem too incendiary to a leader with a small and shrinking majority, and colleagues warning that Brexit chaos could jeopardise her hold on power, who may want to call a general election within months.
It is the truth, though. And if there's one thing the reactionary press can't handle, in this context as in others, it's the truth.
Register for free to continue reading
Registration is a free and easy way to support our truly independent journalism
By registering, you will also enjoy limited access to Premium articles, exclusive newsletters, commenting, and virtual events with our leading journalists
Already have an account? sign in
Join our new commenting forum
Join thought-provoking conversations, follow other Independent readers and see their replies