'We are stuck in this life, what can we do?' – the tragedy of Syria's refugees
In this photo essay, Paddy Dowling reflects on a decade of civil war in Syria, which has led to 6.6 million registered refugees spilling across borders into neighbouring countries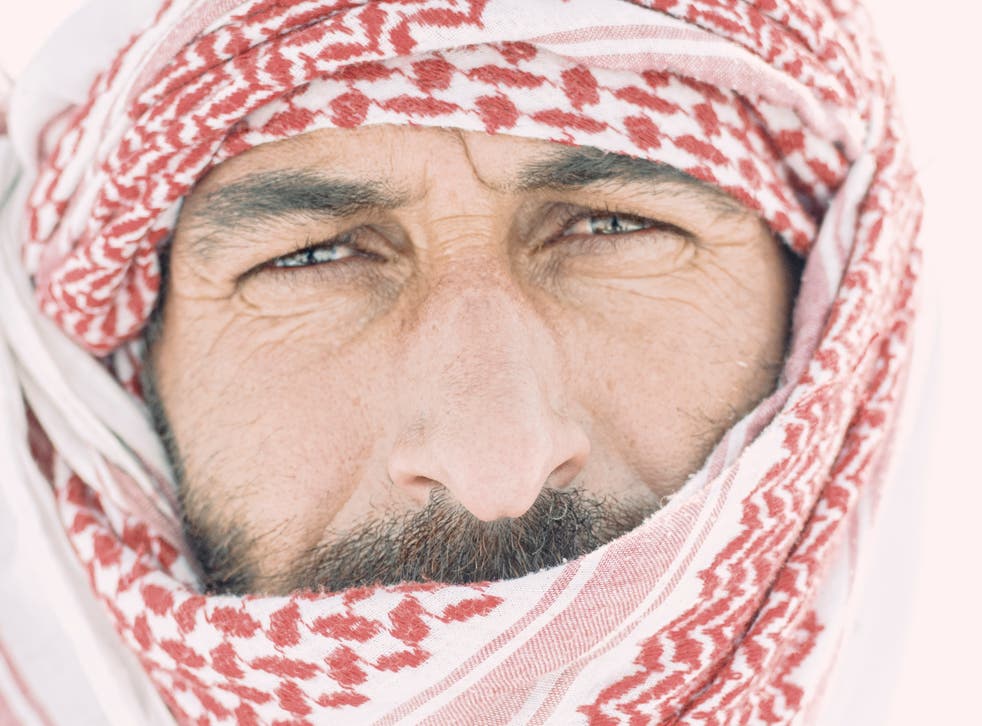 Over the past decade, the chants of "revolution", crack of sniper fire and the thunder of thousands of barrel bombs striking hospitals, schools and residential areas in Syria has all but fallen silent. Today, just one rebel stronghold in the northern province of Idlib remains elusive to the regime's forces. The US-led coalition's bid to oust Syria's president, Bashar Al-Assad, has failed.
The Arab Spring in early 2011, which galvanised millions to protest and overthrow dictatorial regimes in Tunisia and Egypt, inspired Syrians to take to the streets of cities like Darra in Southern Damascus and express their discontent for President Assad. He vowed to retaliate, and he did.
By 2015, the US under Barack Obama had armed the rebel forces opposed to the regime – but in doing so, had inadvertently drawn an old adversary, Russia, deeper into the conflict, bolstering military support for Assad and dominating the Syrian skies, levelling towns and cities.
This miscalculated power-play by the US has contributed to fuelling perhaps one of the most complex and protracted civil wars of modern times, where multiple global stakeholders and non-state actor groups used Syria's battle grounds as a stage from which to force their own agendas, to the detriment of the Syrian people.
The result – 500,000 Syrians killed and 12.2 million displaced from a reported 3 million destroyed or uninhabitable homes – a far cry from the successful liberations across North Africa.
Read more:
In these 10 years, the world has watched as 5.6 million people remain internally displaced in Syria and 6.6 million registered refugees have spilled across borders into neighbouring countries – Turkey (3.6 million), Lebanon (865,000) and Jordan (665,000), according to official data from the United Nations High Commissioner for Refugees (UNHCR).
Life under any dictatorship is cruel, oppressive and contravenes a raft of human rights. However, the acceptance now among Syrian refugees, regardless in which country they are hosted, is that their lives have gone from bad to worse.
Zaynab's husband was murdered in front of her by regime forces for evading conscription. Despite this, she explains, "if we could go back to life under Assad … we would. Look at us now, we never thought it would come to this." Now living in Akkar, Lebanon, she shares a two-room tent with 15 other family members reliant on UN assistance for their survival.
Those countries that have shouldered the crisis for the past decade are rightly concerned about the long term socioeconomic impact. However, none have handled this crisis well, Lebanon fairing worst.
There is little doubt that the influx of Syrian refugees has exacerbated Lebanon's already dilapidated civic infrastructure and placed a burden on the country's public finances. But this alone is far from the root cause of the country's demise, on track to joining Venezuela as a failed state.
Crippling inflation, high unemployment and a total deflation of its currency once pegged to the US dollar at 1,500 Lebanese Pounds (LL) and now hovering at around 13,000 LL on the black market, is a result of widespread corruption and neglect, which was happening long before the arrival of Syrians.
Many Syrians escaped to countries like Lebanon, unregistered, across the mountain passes facilitated by human smugglers who charged hundreds of dollars per family for safe passage. The challenge for those undocumented refugees, of which in Lebanon there are circa 600,000, is that they become vulnerable to extortion by unscrupulous employers and in addition forfeit several rights, such as education and healthcare, normally afforded to those seeking emergency asylum.
Paddy Dowling: 10 years of Syrian Revolution

Show all 17
Hassan Ahmed, 21, from Raqqa, is now living in a tent in the Bekaa Valley region. He explained how he gained employment in a butcher's and worked for 10 weeks without payment. When he reminded his Lebanese employer about his wages he was told to get out and never to return. "How can I help my family pay for food and rent when they treat us like this? Lebanese [people] don't want us here anymore. We are stuck in this life, what can we do?"
Eighty-nine per cent of Syrian refugees in Lebanon are now living below the extreme poverty line (less than £1.37 per day), up from 55 per cent the previous year. UNHCR and the World Food Programme (WFP) are having to work miracles to address the humanitarian relief in Lebanon, here and now.
Lebanese landlords in some municipalities have implicitly been told not to rent their homes to Syrians. This has driven many to informal tented settlements where Lebanese land owners extort refugees for rent at between £75 to £150 per month for a pitch. Those refugees who cannot keep up with payments are simply ejected from settlements, with nowhere to go.
Lebanon's refugee policy has been driven by a deep-seated culture of xenophobia and sectarian nationalism and they have intentionally made life harder for its Syrian refugees. By summer 2019, the Lebanese Army was demolishing Syrian refugee dwellings which constituted a hard structure in the remote Arsal region, following a High Defence Council ruling.
Nayef, 36, a former law student and now refugee, sat by his unlit stove in his white tarpaulin tent perched high up in the mountains of Arsal, and explains: "When the paraffin runs out and we cannot afford to buy more, we are forced to burn what we can find to keep the tent warm, this includes plastic sheeting and even old shoes." In the depths of winter, temperatures plunge as low as -8C by night. His family, including his two daughters, aged two and five, have not eaten for two days. "NGOs don't come here any more, they have forgotten us," concludes Nayef.
Countries like Lebanon, shouldering the crisis, were once awash with NGOs at the start of the refugee emergency. With no real long-term solutions in play, and aid ostensibly "papering over the cracks", the challenge to motivate donors remains vast.
Last month, a convoy of 200 lorries of humanitarian aid left Gaziantep in Turkey bound for Idlib, Jordan and Lebanon – £4.7m was donated by the people of Qatar.
Mohammed Al-Ghamdi, director of external affairs at Qatar Charity, one of the largest donors in the region to the crisis, explains: "After 10 long years of conflict, donor fatigue is the worst enemy of the Syrian people. If we add to that the coronavirus-induced global economic downturn, prospects of a better future for Syria quickly vanish into thin air. We cannot afford to reach another grim milestone of the humanitarian crisis in Syria and we cannot let hundreds of thousands more children be born into a life of displacement, war, food insecurity and uncertainty."
A representative from UNHCR Lebanon says: "The economic downturn, steep inflation, Covid-19 and finally the Beirut blast have pushed vulnerable communities in Lebanon, including Syrian refugees, to the brink, with thousands of families sinking further into poverty and vulnerability. Half of Syrian refugee families are now suffering from food insecurity, compared to 28 per cent in 2019."
Lebanon's government has clearly struggled to care for its own citizens, let alone the refugees it hosts, but where has the support been to relieve the burden from a country which now has the highest number of refugees in the world per capita?
Germany under Angela Merkel changed legislation to allow 1.7 million people to apply for asylum between 2015 and 2019, half of whom were Syrian, making it the country with the fifth highest population of refugees in the world.
In stark contrast, Denmark, which recently announced the expulsion of 94 refugees, declaring Damascus is now "safe", has demonstrated a clear lack of compassion and understanding for the very real prospect of incarceration and torture for desertion awaiting many Syrians contemplating a return.
In parallel, the UK, in a woeful display, has cut aid to Syria by 67 per cent, from £137m pledged last year to just over £45m this year.
Syrians long for home. However, any repatriations must be voluntary, guaranteed with safe passage, and with functioning healthcare systems, schools and homes to return to.
Bashar Al-Assad, Syria's de facto leader is clinging to power. However, with the Syrian pound falling to an all-time low against the dollar on the black market, 12.4 million people at risk of going hungry (WFP) and the country's oil reserves in the north-east under the the control of US backed Kurdish-led forces, how long he maintains his grip, remains to be seen.
If global leaders do not prioritise the needs of Syrians and engage with Assad to find long-term solutions to the crisis, which at its core may include a contribution to rebuilding the country (estimated at £290bn), without unattainable political demands, all that remains is a continued hollowing out of the state, for which the long-suffering Syrian people will continue to pay the highest price.
It is now a question of putting the Syrian people first.
Join our new commenting forum
Join thought-provoking conversations, follow other Independent readers and see their replies