Syria conflict: My plan for dealing with President Bashar al-Assad, Isis and the refugee crisis
If the words of our politicians are to have real meaning, a major rethink is needed, says a veteran of Iraq and Bosnia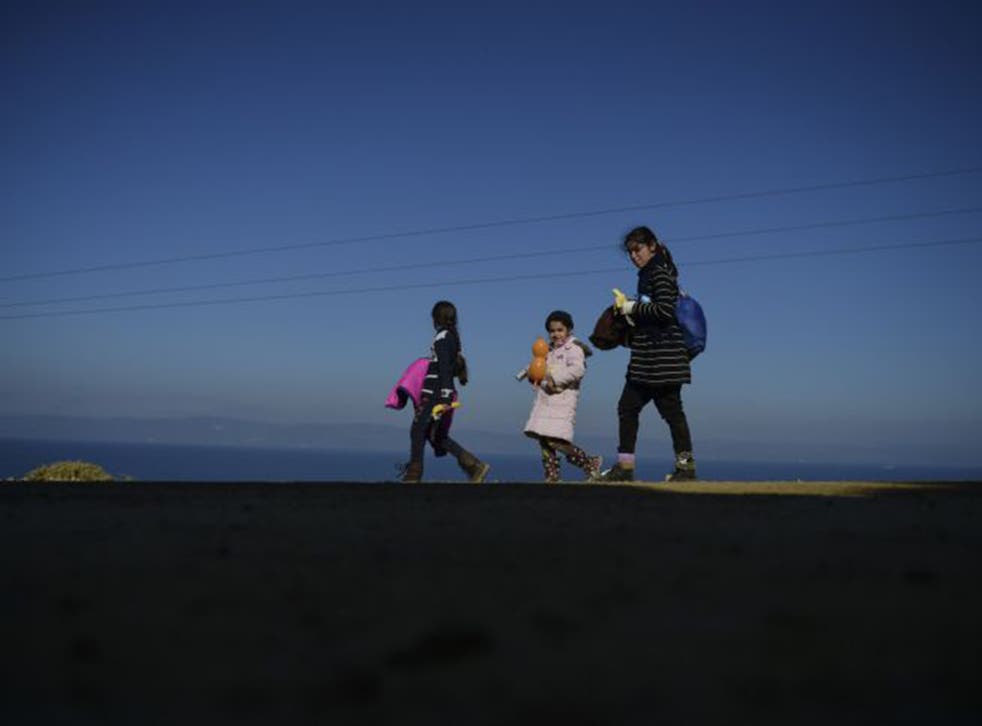 The world has been wringing its hands over Syria for years. But it appears that the downing of the Russian airliner and the Paris massacre have been game changers. A UN resolution has been unanimously adopted to "take all necessary action" against Islamic State (Isis). It may now be possible for the West to talk usefully to Vladimir Putin. The bombing is increasing, which might address an immediate political impulse, but that alone will not defeat Isis. A comprehensive plan is needed, though for some this seems like an afterthought.
Let us remind ourselves that Syria is suffering, most pressingly, a vast humanitarian problem. Millions of Syrians have been forced to flee their country, and many more seem likely to follow. Neighbouring Turkey needs international aid to provide food, shelter and perhaps employment for the vast numbers sheltering from the Syrian meltdown. But how long must Turkey act as the dam for Europe against these refugees?
The open door to Europe has been a grave mistake. The numbers involved are just too great and the long-term implications for harmony and security in Europe too problematic. But the majority of these people have fled for their own preservation, and the situation will not stabilise until they feel able to return to their own countries. The civil war must be ended and Isis defeated. Anything else is sticking plaster.
Bashar al-Assad and Isis cannot be dealt with jointly. They must be addressed separately, and the wolf nearest the sleigh first. This now seems to be recognised even if politically some pride will have to be swallowed by those who advocated bombing the Syrian government two years ago – Assad will have to stay for now. That is the price, surely, for engaging Russia, however noxious this may be in the light of Crimea and Ukraine. Militarily, co-ordination of air attacks on Isis (already happening) and co-operation through ascribing areas of responsibility to respective ground forces can be achieved with benefit. It will, however, take time.
But in the humanitarian field the growing political anti-Isis consensus provides a major opportunity – a plan – in which the UN could take a lead. The establishment of safe havens and of humanitarian access corridors, policed and enforced by experienced UN forces, could provide essential security for many Syrians, and would help immeasurably to stem the flow of refugees. The idea has been toyed with for some time but objections were always raised. It was assumed that Russia would use its Security Council veto to block any resolution affecting Assad. And safe havens would be a distraction from more productive measures – a view strongly espoused by William Hague in an article in October.
But things have changed since then. In addition to Paris and the Metrojet outrage there is an increasing recognition that open borders in Europe are unsustainable and that holding the majority of refugees close to source with the clear intention to repatriate them in due course, as David Cameron has consistently championed, is the better strategy. And staring us in the face for some time has been the fact that Isis is of much greater concern to world security than Assad.
Against this background, is there not a fair chance of another UN resolution restricted to the humanitarian issue and proposing safe havens and emergency aid corridors? It would be limited in scope initially to selected border areas in which air power could comfortably operate. It would draw manpower from Western and co-operating Arab nations.
Yes, there are issues with Turkey and the Kurds, which would require extensive diplomacy. But, with the right, broad-ranging plan, why would the Russians obstruct such a scheme? This crisis now affects Russian security directly, and Putin needs an image change; he has an interest in getting out of this conflict without losing face.
In Pictures: Winter hits Syria's refugees

Show all 9
Obstacles are strong nevertheless. Hague is correct in reminding us of Srebrenica and the dangers of failing to provide safe havens. The UN has not always been successful in this, it is true, but there are success stories which go unremarked, to my knowledge. In Northern Iraq, after the first Gulf War, and before Srebrenica, much good work had been done by the UN and ourselves in particular in distributing aid in very testing conditions and without combat air support.
Yes, it would take a sizeable ground force. But, if the words of the world's politicians in the last week have real meaning, surely Europe, Turkey, Arab nations, Iran and the US are capable of providing the numbers required for a limited humanitarian operation. There are believed to be some 20,000 Isis fighters on the ground; Turkey alone has an army of 400,000; it would not be a ground war, although enforcement would be required. Action by ground forces already engaged would continue, hopefully stiffened by increased numbers of allied special forces. Add in increased allied air power, if required based in Turkey, and it is militarily doable. Some pundits have talked imprecisely about the inevitability of "boots on the ground", without saying whose, or when. This is a concrete plan that, I suggest, our concerned politicians would do well to think seriously about.
All the other elements proposed by William Hague for a lasting solution could continue: funding the refugee camps outside Syria in Turkey, Jordan and Lebanon; focusing in the UN on a long-term future for an independent Syria; assisting responsible opposition groups as described (although this would require much diplomatic effort with Russia) and finally the UK joining its allies in conducting air strikes in Syria.
This plan does not resolve Syria's political future, but nothing else will until the mayhem of this current, highly fluid and terrifying state of affairs is stilled. When individual Syrians have at least a sense that their lives are not in daily danger with escape anywhere as the only solution, then a negotiated political process has a chance. That, surely, is a minimum, but it requires political will. Certainly sceptics will say there is a danger of making an open-ended commitment, but in effect we have a different sort of open-ended commitment as things stand.
The alternative is an increased war effort against Isis, a civil war drifting on and the Syrian people continuing to stream into Turkey and neighbouring countries. Recent agreements on funding may prove a move in the right direction, but they won't stop refugees fleeing Syria. We may all have to eat some humble pie, but it will be well worth it if a shattered population can be assisted to remain in its homeland.
Sir Michael Graydon is a former Chief of the Air Staff and advised the British government on the implementation of no-fly zones in Iraq and Bosnia
Join our new commenting forum
Join thought-provoking conversations, follow other Independent readers and see their replies