Tax credits cuts: How good neighbours can make for bad policies
David Cameron and George Osborne, unlike so many of their predecessors, work closely together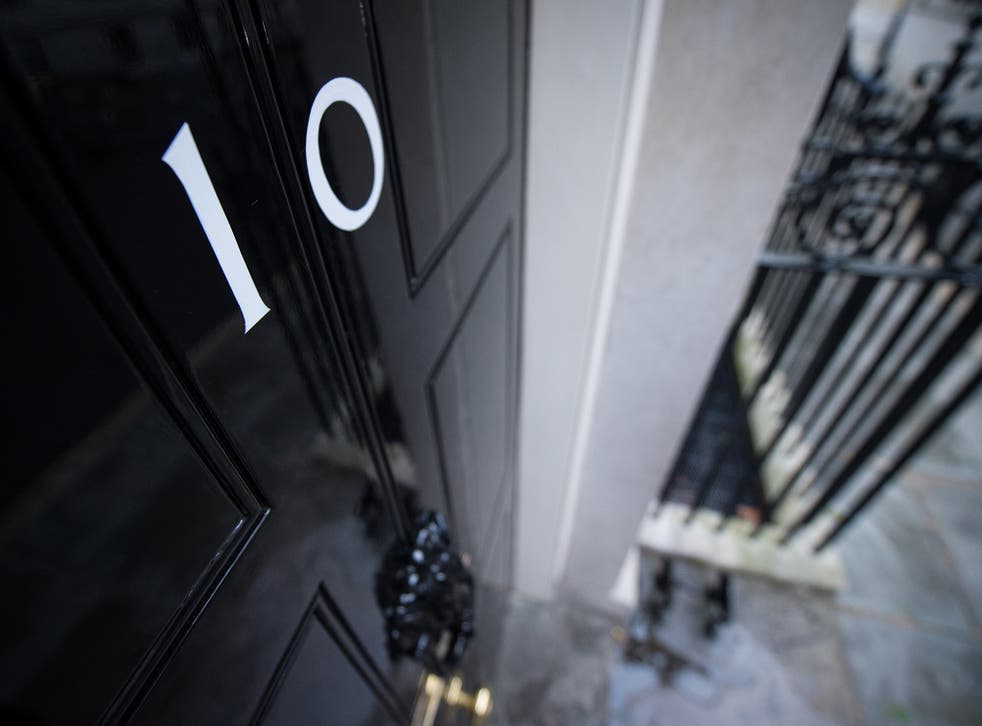 George Osborne and David Cameron are bound to be driven apart because their interests clash. That is the theory. It is a theory that seems plausible to me, steeped as I am in the history of, working backwards, Brown and Darling, Blair and Brown, Major and Clarke, Thatcher and Major, and Thatcher and Lawson.
It has been invoked to explain one of the great mysteries of contemporary politics: how did the Prime Minister and the Chancellor ever think that taking large sums of money away from millions of the working poor was a good idea? In their defence, it has taken a long time for the balloon to go up (a phrase that seems to have come from the use of hydrogen balloons for observation before attack in the US Civil War). The Budget was three months ago and it was only last week that the House of Lords, with the media in full cry, finally forced a retreat.
On the day of the last Budget, many were more struck by the boldness of the steep rise in the minimum wage, but the Chancellor must have known that the legion of people who can use Excel without it saying ##### would soon find out that millions of working households were about to lose a month's income. It must have occurred to him that these are people who are in work, the heroic strivers of the Tory story, and that many of them are the very floating voters to whom Cameron owed his election victory in May.
Hence the theory about the divergent interests of Prime Minister and Chancellor. Could it be that Osborne, keen to get the pain out of the way early in order to give himself a clear run as Cameron's successor when the good times rolled again in 2020, bamboozled his boss into buying this flawed plan? It is a plausible theory, but it doesn't work.
One thing we do know about Cameron and Osborne is that, unlike so many of their predecessors, they work closely and harmoniously together. Even five years on, senior civil servants comment on it with an air of wonder and a flicker of the dimly recalled horror of the old regime in their eyes.
So, I suspect the clue lies in the words "must have": Cameron and Osborne "must have" known how horrible the tax credits cuts would be. One Cabinet minister described this kind of policy-making to me thus: "It's like going on holiday – you are always going to forget something. You get to the airport and realise: a toothbrush, the sun cream." It is never as obvious at the time what is going to turn into a huge political problem as it is three months later.
Indeed, the problem may have been not that Cameron and Osborne have different interests but that they are too closely aligned. A benefit of the Blair-Brown feud was that policy weaknesses were often identified at an early stage by one side to try to do down the other. Could it be that Cameron and Osborne failed to see the trap they thought they were digging for Labour because their thinking was so similar? Once again, I must mention the fine book by Professor Philip Tetlock, Superforecasting, which finds that teams containing people with diverse approaches produce better predictions than groups made up of similar-minded people.
However, now that the problem has been exposed by our undemocratic House of Lords, Cameron and Osborne's interests are certainly aligned in solving it. We don't know what form of smoothing or amelioration will emerge from the best minds of the Treasury, including Osborne's army of political advisers (on whom I report today), but we know that the Prime Minister and the Chancellor both want it fixed. They are united against the enemy: Boris Johnson, that is, recently spending time wolfishly in the Commons tea room being nice to Tory MPs, not Jeremy Corbyn.
Yet the question remains. Cameron's ambition to leave monuments and to prolong his tenure is likely to conflict eventually with Osborne's determination to seize the leadership while he is still ahead in polls of Conservative Party members. I was told recently that Cameron's view is that the candidates (plural) to succeed him will all want to play it long. That is, that they would be happy with the PM's plan to put off his retirement until 2019. A short run-in to the next general election, of less than a year, would be in their interest.
Even if they didn't agree, it is hard to see how Osborne, or Johnson, or other candidates who are not yet household names, could force Cameron out before he is ready to go. Brown could do it to Blair only because Labour MPs had had enough of being forced to compromise with the voters. Tory MPs look at Cameron rather differently, as the leader who brought them election victory when they were resigned to continued opposition.
Perhaps Cameron really can escape the fate decreed for him by recent history after all.
Register for free to continue reading
Registration is a free and easy way to support our truly independent journalism
By registering, you will also enjoy limited access to Premium articles, exclusive newsletters, commenting, and virtual events with our leading journalists
Already have an account? sign in
Register for free to continue reading
Registration is a free and easy way to support our truly independent journalism
By registering, you will also enjoy limited access to Premium articles, exclusive newsletters, commenting, and virtual events with our leading journalists
Already have an account? sign in
Join our new commenting forum
Join thought-provoking conversations, follow other Independent readers and see their replies