Demi Lovato attacking Taylor Swift over Kesha showed the new impossible standard for women is being the best feminist
Nowadays, women don't just have to be the youngest, the hottest, the prettiest - they're also being held to account on how perfect their feminism is, even when they're pop stars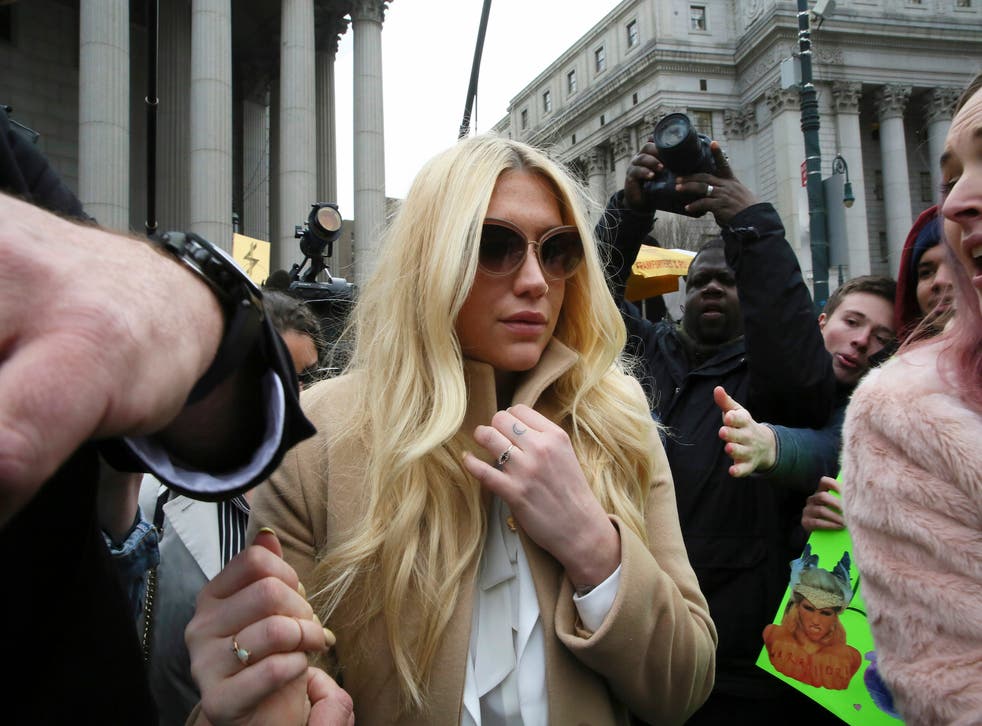 Following Friday's court ruling that Kesha will not be released from her contact with Sony Music Producer Dr Luke, whom she has accused of sexual assault, much of the Twittersphere stood in solidarity. Gottwald strongly denies the allegations and is countersuing Kesha for defamation.
It was announced on Monday that Taylor Swift had gone one step further than the average sympathetic tweeter and donated $250,000 out of her own pocket. A representative told Rolling Stone that the money was "to help with any of her financial needs during this trying time".
While many praised Swift for her generosity, pop star Demi Lovato hinted at dissatisfaction with Swift's approach. Lovato posted on Twitter saying "Take something to Capitol Hill or actually speak out about something and then I'll be impressed".
She later confirmed on Instagram that her tweet had been directed at Swift, but defended her words, saying: "Not everyone has 250k to just give to people. " She said that there is no "rivalry" between her and Swift, but she would "rather start a dialogue about women coming forward about being raped than throw money at one person".
There's something to be said for both sides of the debate. Kesha is probably glad of the extra cash. Plus, Taylor Swift has a limited skill set in the sense that she is a country pop singer, not a US politician. If I were to take a matter of this size to congress, I probably wouldn't ask Taylor Swift to lead the campaign, though I may well ask her to pay for it.
But having said all that, Lovato is right that giving money to one high-profile person doesn't help the huge amount of others who are struggling to convince the courts of their claims. There's no denying that Lovato's avid campaigning for mental health awareness would have been less effective if she'd just handed Stephen Fry over a wad of cash when he was struggling with bipolar.
The problem here is much bigger than the two singers; it's a widespread issue that has gotten worse and worse since feminism has (at long last) crept its way into the entertainment industry.
Aside from having to be the prettiest, the thinnest, the youngest and the hottest, female celebrities are now being held to yet another impossible standard – they have to be the most feminist.
Not unlike having the perfect body, being the perfect feminist is completely impossible. Feminism isn't a fad – it's a political movement that has existed since time immemorial.
Philosophers, sociologists and political theorists have been baffled over whether various things are 'more feminist' than others through the ages – we can hardly expect pop stars in their twenties to start having all the answers.
A few years ago, young female celebrities started to be put on the spot when interviewers would ask "Are you a feminist?", "Do you consider yourself a feminist?", and "Is [insert song] a feminist track?"
If a woman said the wrong thing in response to these questions – which, truthfully, are extremely complex questions about complex issues – they would be under fire the next day, criticised for being an insult to womankind, a fraud.
Jennifer Lawrence recently got stick for describing her ideal style as "slutty power lesbian," and her frequent comments about what she eats and whether she wants to lose weight have prompted accusations of fat-shaming – one of the ten deadly feminist sins.
Beyonce has also been under fire recently: some people believe her Black Panther back-up dancers played into an over-sexualised image of black women, and that scantily clad black women in entertainment are part of the problem.
Whether these women have taken a good or bad approach to feminism is not really of any concern.
What is truly shocking is that while all this has been going on 50 Cent was charged with assaulting an ex-girlfriend, Nicholas Cage was arrested for domestic abuse, Josh Brolin was charged with spousal battery, Chris Brown continued to enjoy success and celebrity. Need I go on?
Just as Beyonce's dancers don't make her the enemy of womankind, neither do Demi Lovato's comments towards Taylor Swift. Those things can be forgiven; they're subjective.
What we cannot forgive is society's willingness to blatantly ignore the crimes against women committed by men because we're too busy talking about a short skirt that Miley Cyrus may or may not have worn – or how much more Taylor Swift could have done for a fellow celebrity.
That sounds a lot like double standards to me.
Register for free to continue reading
Registration is a free and easy way to support our truly independent journalism
By registering, you will also enjoy limited access to Premium articles, exclusive newsletters, commenting, and virtual events with our leading journalists
Already have an account? sign in
Join our new commenting forum
Join thought-provoking conversations, follow other Independent readers and see their replies