The A Word claims to show life with autism, but it doesn't speak for my brother and me
Living with an autistic family member is magical, musical and hilarious. So why is it always depicted as a depressing tragedy in popular culture?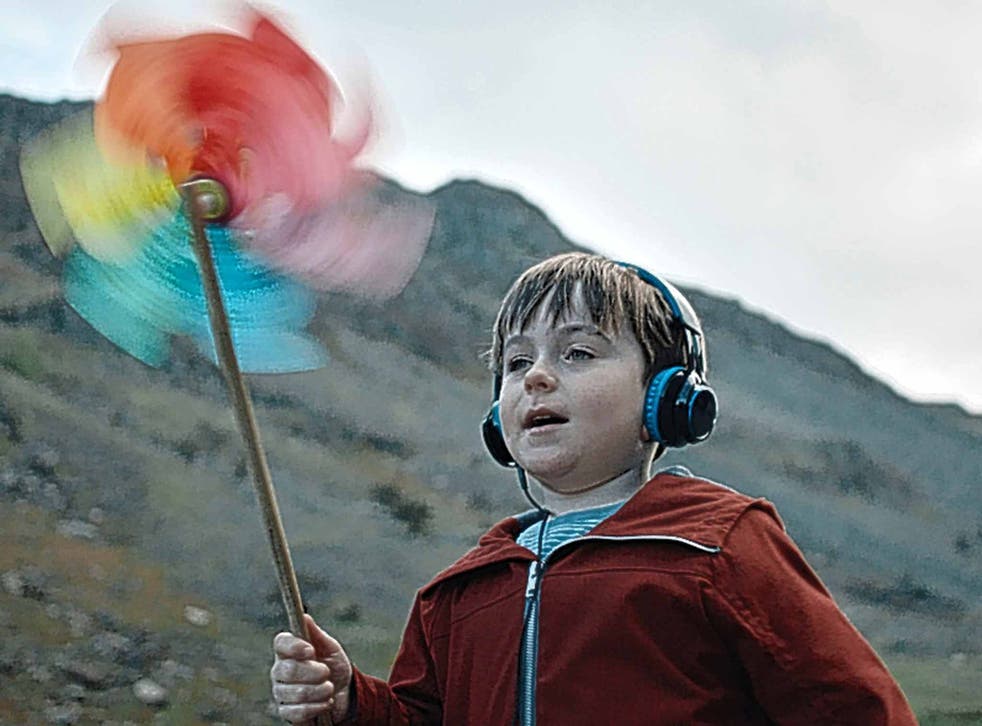 It was always going to be a challenge to dramatise autism. Not only is autism on a spectrum, but the disorder manifests itself so singularly in each individual, that (despite the media's attempts to suggest the contrary) there is no "type". My brother, for instance, shares a flat with five other autistic young men, and they are as different from one another as you and me. A couple of weeks ago, a friend's sister who works with autistic children was curious about my brother. "What is he like?" she asked, rather than "how disabled is he?" Hardly anyone had asked that question before.
It doesn't bother me that Joe, the five-year-old boy in BBC drama The A Word, doesn't do jigsaw puzzles, when my brother was brilliant at them from a young age. A scripted programme is never going to fully reflect any lived reality, and it will rarely capture your own. But I will admit to some disappointment at a programme that has been hailed for its realism.
From what I have seen, The A Word is a missed opportunity. Perhaps it's because my own experience of living in a house with an autistic little boy has been stranger, more dramatic, and more marvellous than fiction, but I felt the first episode was little more than a slightly dull domestic drama with some autism added in. Autism may be many things, but it is never, ever dull. It is also – as others have pointed out – often funny.
There were irritating inaccuracies, such as a diagnosis taking one appointment as opposed to seemingly endless consultations and missed chances. Dad Paul describes how his son spun around and around on the beach when he was two, and how it struck him that there might be something wrong. This could have been visually demonstrated by being filmed, and beautifully so, but it wasn't. Most of all, that appealing spark that manifests itself in autistic people and their relatives, running through the genes like a firecracker, was nowhere to be seen.
It is not a requirement that one have experience of an issue to write about it, but the writer's lack of experience of autism in a domestic setting shows. I'm not saying that anyone with autism had to be a genius (though Joe, predictably, is told he is). But no family with dealing autism is this boring. Perhaps the series will get better as it goes on, but I doubt there'll be any defecation on the carpet - or, more importantly, the jokes that go with it. Why must autism always be a tragedy that nobody can laugh about?
Having an autistic little boy at home was chaotic, frustrating, and occasionally life-threatening (we had a flood and a fire), but it was also magical, musical and hilarious. When a drama is able to capture some of that, then I'll tune in.
Until then, the wonderful, varied community of autistic people and their families and friends will be left frustrated by yet another portrayal that is, ultimately, lost in translation.
Register for free to continue reading
Registration is a free and easy way to support our truly independent journalism
By registering, you will also enjoy limited access to Premium articles, exclusive newsletters, commenting, and virtual events with our leading journalists
Already have an account? sign in
Register for free to continue reading
Registration is a free and easy way to support our truly independent journalism
By registering, you will also enjoy limited access to Premium articles, exclusive newsletters, commenting, and virtual events with our leading journalists
Already have an account? sign in
Join our new commenting forum
Join thought-provoking conversations, follow other Independent readers and see their replies