The EU choice is clear: let in murderers and rapists or ruin your children's lives. Thank God we've resisted hyperbole
On and on and on it goes, this wretched, witless race to the paranoid bottom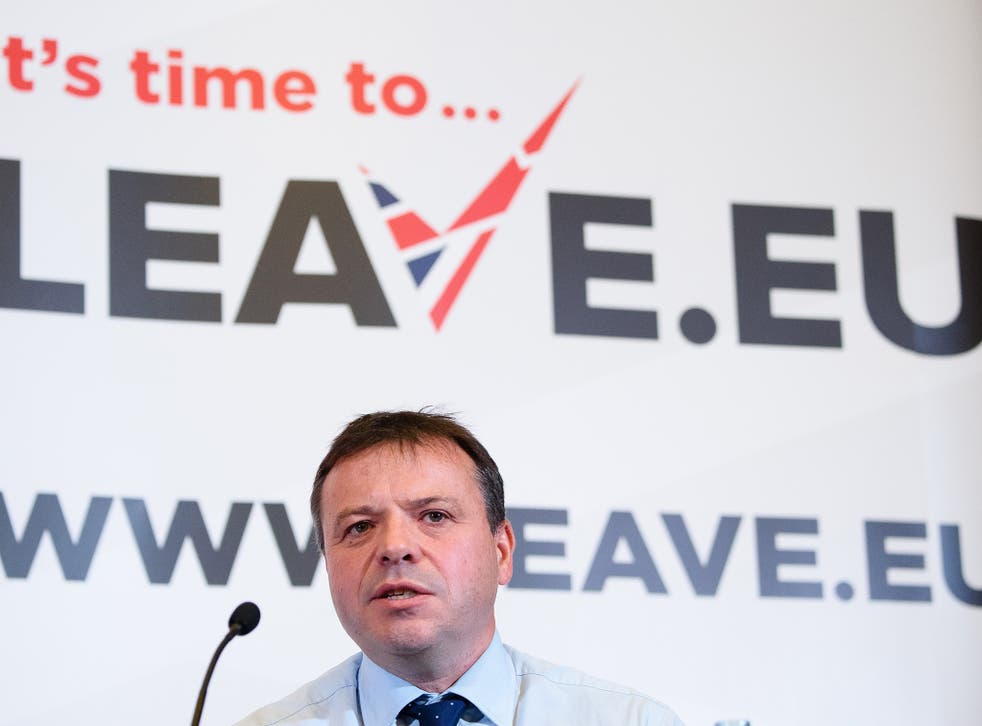 As that date with EU destiny approaches, have you ever been prouder to be British? In less mature European democracies facing so momentous a choice, the rival camps would descend into fractious squabbling.
Yet here more unites the sides than divides them, however strongly they might disagree about the correct referendum answer. And what unites them most is shared contempt for scaremongering. The stoking of outlandish fears is exactly the sort of nonsense we can safely leave to funny foreigners.
Time, space and life are too short to list even a small sample of the denunciations of EU scaremongering from recent weeks. But a brief glance at this week's newspapers' front pages confirms that each side continues stoically to resist temptation.
Only news of Vernon Kaye's long-overdue return to the arena of ribald texting keeps "EU Lets Killers Into UK" from being the splash in The Sun. But that headline's kissing cousin "Deadly Cost of Our Open Borders" takes the prize in the Daily Mail.
That journal of record reports "a dossier" (never an item associated with the adjective "dodgy" before) revealing that a monumentally minuscule proportion of EU citizens to enter the UK have serious criminal convictions in their homelands.
While failing to mention that sending our villains to Spain has been a crucial British export for decades (where would the balance of trade figures have been without that?), the Mail trots out the line that leaving the EU might facilitate more stringent border checks on EU nationals.
Showing the same raw distaste for fanciful scaremongering, but in the cause of staying, are a pair of Cabinet titans.
Nicky Morgan, the Education Secretary, warns parents and grandparents that leaving would destroy their descendants' lives. "It's clear that if Britain leaves Europe, it will be young people who suffer the most, left in limbo while we struggle to find … an alternative model," she definitively states. "If parents and grandparents vote to leave, they'll be voting to gamble with their children and grandchildren's future."
Another laureate of classical English understatement is the Health Secretary. Why the Stay gang would permit Jeremy Hunt, with his reputation, to argue the case is beyond me.
If Hunt offhandedly declared that drinking petrol is seriously hazardous to health, the reflex would to be drive to the nearest Texaco, stick a nozzle in the mouth, and wait impatiently for the person in the booth to activate the pump.
Somehow his betters have sanctioned the klutz to speak, and he indulged this curious licence to warn that leaving would be a catastrophe for the NHS. It risks removing up to 100,000 key workers from EU countries from the health service, he insists.
It would also apparently precipitate a funding crisis, though why he wouldn't welcome outside help in finishing the job he started there is unclear. Professional pride, I guess.
Nigel Farage worries that remaining will flood the country with sex pests, and the PM frets that leaving will make us more vulnerable to Isis.
The Daily Express, while condemning such hysteria, warns that the EU means to seize control of our coasts (doubtless with an eye to dousing the White Cliffs of Dover with a gigantic Sarson's bottle and watching them dribble into the sea. And how do you think Vera Lynn would feel about that?).
On and on and on it goes, this wretched, witless race to the paranoid bottom, though leaked documents from both sides establish that we haven't begun to plumb the depths.
On Friday, speaking for Brexit, Michael Gove will warn of secret Brussels plans to mandate the recipe for orange marmalade as three parts farmyard slurry, one part weapons grade plutonium.
In a hard-hitting Sunday Times riposte, meanwhile, George Osborne will warn that within weeks of voting to leave, a vast army of talking apes will emerge from its New Forest hiding place, marching on London wielding shoulder-held missile launchers in a bid to oust the Queen and replace her on the throne with an 11-year-old orangutan called Suki.
Next up, one of Farage's pinheads will warn that a vote to stay is a vote for all English-grown asparagus to be coated with mercury, in accord with new Intestinal Barometer legislation being drafted by deranged Eurocrats as we speak.
The CBI will counter that, if we do vote to leave, we won't be allowed to have a currency ever again, the only items legally acceptable as barter being Bendix Bittermints and Dr Scholl shoes.
As for the rest of us, the ones caught in the crossfire who will trudge to the polls on June 23rd and sullenly vote to stay in as the lesser of two evils, all we can do is stick a finger in each ear and hum la-la-la-la-la-la until it passes.
If there is cause to be afraid, it is about living in a country so inviolably stupid and so unfathomably shallow that an incalculably important debate about its future is framed in the style of kindergarten playground squabbles.
Register for free to continue reading
Registration is a free and easy way to support our truly independent journalism
By registering, you will also enjoy limited access to Premium articles, exclusive newsletters, commenting, and virtual events with our leading journalists
Already have an account? sign in
Register for free to continue reading
Registration is a free and easy way to support our truly independent journalism
By registering, you will also enjoy limited access to Premium articles, exclusive newsletters, commenting, and virtual events with our leading journalists
Already have an account? sign in
Join our new commenting forum
Join thought-provoking conversations, follow other Independent readers and see their replies