The lack of interest in Kezia Dugdale's private life is cause for celebration
The low-key reaction to the Scottish Labour leader's disclosure that her partner is a woman, and the quiet acknowledgement the character of Smithers is a gay man, shows how much attitudes in Britain and the US have changed in a generation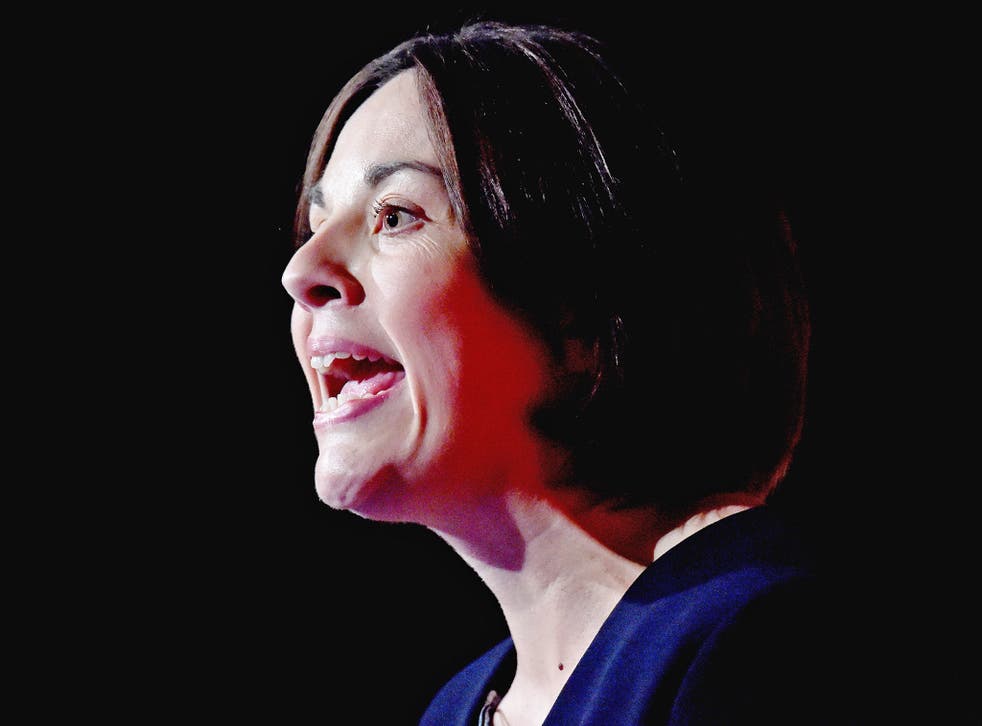 It is a sign of the changes that have occurred in the way British society views same-sex relationships that Scottish Labour leader Kezia Dugdale's casual remark that her partner is a woman has caused no more than a ripple.
Scroll back a few years and such an admission would have been a death blow to even the most promising political career. That is why, in the sad-old, bad-old, days, so many gay politicians had to equip themselves with an "understanding" wife (for they were mostly men) to keep speculation about their sexuality at bay. Ms Dugdale, meanwhile, has received nothing but praise from her fellow country-men and women, thanking them for their "lovely messages of support".
The underwhelming response to Ms Dugdale's sotto voce disclosure is a reminder that, as being lesbian, gay or bisexual becomes less and less noteworthy, the whole business of "coming out" as an important rite of passage is starting to fade and lose its significance. In that vein, the next episode of the Simpsons features a form of non-coming-out by Springfield resident Waylon Smithers, whose unspoken, unrequited love for his boss Mr Burns has been a long-running theme of the show. Simpsons writer Rob LaZebnik said they had decided against "a big moment of 'I'm out'" and had gone for "just big a big embrace - like everyone knows it."
In the meantime, Ms Dugdale joins a veritable line-up of gay leaders in tartan. The Scottish Tory leader, Ruth Davidson, the Scottish Green leader, Patrick Harvie, and the Scottish UKIP leader, David Coburn, are all out LGB, making Scotland the only country in the world where most big parties are led by gays, lesbians or bisexuals.
It is an ironic development in the land that brought forth the fire-breathing Calvinist John Knox and which once was famous, or notorious, for its puritanism. Some traditions, however, are best laid to rest. The fact that most Scots clearly do not see Ms Dugdale's remarks about her private life as news at all is, in a way, the best news.
Join our new commenting forum
Join thought-provoking conversations, follow other Independent readers and see their replies